Towafan7

Admin

~~~~~~~~~~~~~~~~
An Amazing Robot Shinobi Smackdown!
~~~~~~~~~~~~~~~~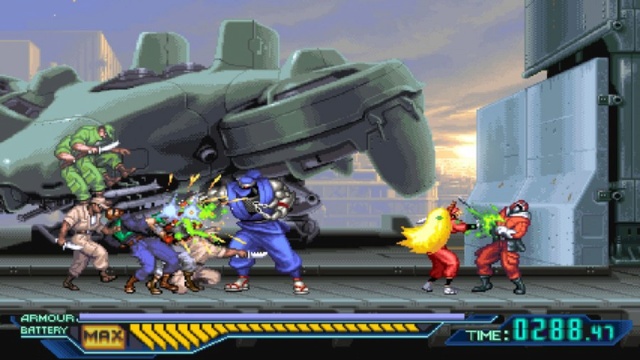 Developed by Taito Games, a subsidiary of Square Enix and published by PR Hound, Taito's The Ninja Saviors: Return of the Warriors is a remake of a classic Taito arcade-style beat 'em up released decades ago during the golden age of arcades! How does this game stack-up to the competition of that era? Really well actually, continue reading our review to find out why!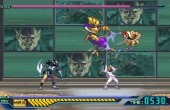 The gameplay can be extremely challenging at times, but at the heart of Taito's The Ninja Saviors - Return of the Warriors, it's a relatively simplistic beat 'em up. That said the various playable characters offer a very different experience with different range and combos which adds a layer of replayability to the game, but also ensures that there should be a character to fit every gamer's playstyle.
The controls in the game are pretty tight, but some combos can feel somewhat awkward to pull off which can be frustrating at times. There's a wide array of vastly different enemies and bosses which well test your mettle in the game. The normal enemies during stage one require little strategy, but by stage two things get quite a bit more challenging.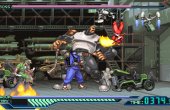 Every boss is a challenge however, even the stage one boss really presented a serious challenge to us and the game literally took us a month to beat! While extremely difficult the game always felt fair in its mechanics and if you learn the patterns of the enemies you could make slow, but steady progress in the game and eventually beat it. This difficulty was a breath of fresh air in an era where most games are far too easy, it was nice to actually earn our victory through hard work and determination!
The audio-visual presentation in the game is decidedly retro with authentic 90's style graphics with a ton of attention to detail with amazing character designs and superbly designed levels with multiple layered backgrounds. The soundtrack is also top-notch with a wide-variety of tracks that fit the game perfectly!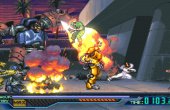 Bottom-Line: With excellent and challenging gameplay, good controls that can be a bit tricky at times, and a superb audio-visual presentation that will bring back memories of the old arcades of yore, Taito's The Ninja Saviors: Return of the Warriors for the PS4 is a great game that's well worth a purchase if you're looking for a challenge or enjoy retro-style arcade games or beat 'em ups! We give Taito's The Ninja Saviors: Return of the Warriors a good to great level of recommendation!
~~~~~~~~~~~~~~~~
Score: ★★★★★★★★¾☆ 8.75/10
~~~~~~~~~~~~~~~~
~~~~~~~~~~~~~~~~
#Review
#TheNinjaSaviors
#Taito
#SquareEnix
#PRHound
#PS4
#PSN
#Switch
#eShop
#BeatEmUp
#Arcade
#Retro
~~~~~~~~~~~~~~~~
Permissions in this forum:
You
cannot
reply to topics in this forum