Search found 5 matches for PRHound
by Towafan7

on February 26th 2020, 12:45 pm
Search in: Headline News Stories
Topic: News: Bubble Bobble 4 Friends Release Information And Details Emerge For The North American Release!
Replies: 4
Views: 157
~~~~~~~~~~~~~~~~
Bubbles of a Cluster Flock Together!
~~~~~~~~~~~~~~~~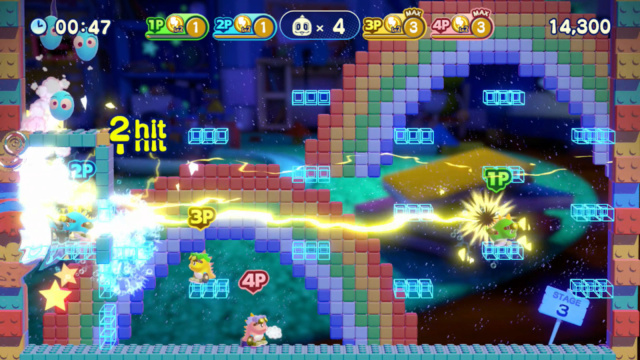 Bubble Bobble 4 Friends' release date for Americas has been announced at last and you won't have to wait much longer as the game is releasing physically and digitally as a Switch exclusive in the region on March 31st 2020!
Bubble Bobble 4 Friends is the latest game in the popular Bubble Bobble series and includes a 4-player co-op mode for some fun with your friends. Players can also acquire special skills by collecting letter bubbles that form the word "extend" that add a layer of strategic depth and replayability to the game. Players will have plenty to discover and craft as they journey through the all-new worlds of Bubble Bobble 4 Friends!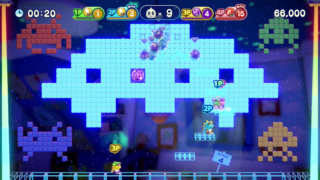 The game comes with the original 1986 Taito classic, Bubble Bobble which is sure to send you into a trip down memory lane! Here is the latest trailer below!
Will you be picking up this nostalgic gem next month? As always be sure to let us know in our comments section below!
~~~~~~~~~~~~~~~~
#ININGames
#PRHound
#Switch
#News
#Retail
#eShop
~~~~~~~~~~~~~~~~
by Towafan7

on February 26th 2020, 11:57 am
Search in: Headline News Stories
Topic: News: Sisters Royale Limited Editions Available At StrictlyLimitedGames' Website, Plus Game Details!
Replies: 2
Views: 69
~~~~~~~~~~~~~~~~
A Sisterly Battle Royale!
~~~~~~~~~~~~~~~~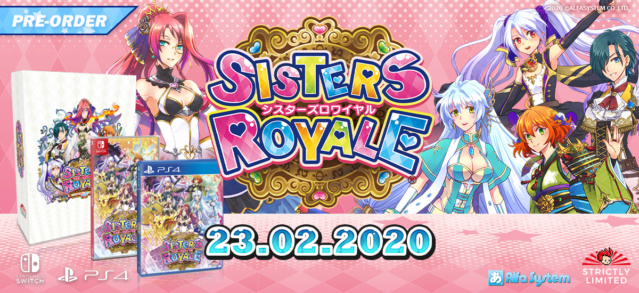 The challenging vertical shooter, Sisters Royale: Five Sisters Under Fire is being released physically by Stuttgart-based publisher Strictly Limited Games. The physical edition of Sisters Royale is limited in supply with 1,500 copies for the Nintendo Switch Collector's edition and 2,500 copies for the Nintendo Switch Limited Edition. As for PS4 the Collector's Edition is limited to 999 copies and the Limited edition is limited to 1,500 copies worldwide, you can purchase the game for 29.99€/49,99€.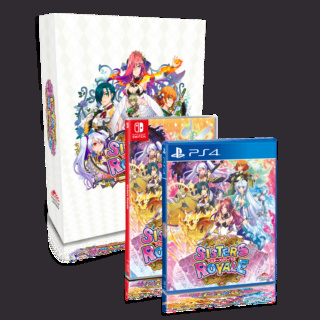 For those unaware, Sisters Royale: Five Sisters Under Fire is the first new game from AlfaSystem, the masterminds behind the Shoot 'Em Up Castle of Shikigami III. Sisters Royale has plenty of hardcore action,
gorgeous anime-style graphics, with five uniquely talented sisters all vying strategically over which one of them will have the right to marry the angel, Yashin.
the five sisters, all have unique magical talents, and will battle it out with Tension Bonus Systems (TBS), a point multiplier system based on distance from enemies, and the Power-shot System that boosts attack levels. you can also find hidden Secret Fairies to gain massive scores, but only if the players take high risks by multiplying their TBS bonuses! There's also a leaderboard that can showcase your skill in the game!  
Features include:


5 different Characters with various unique attacks


DLC with additional Character directly on Card/Disc


Bullet-Hell Gameplay with Tension Bonus System


Arcade-Style vertical scrolling Cute 'em up!


Full Tate-Mode Support


Three difficulty levels


Several different boss encounters


Maniac Mode

Sisters Royale - SLG Editions - are only available here.
~~~~~~~~~~~~~~~~
#StrictlyLimitedGames
#PRHound
#SistersRoyale
~~~~~~~~~~~~~~~~
by Towafan7

on October 27th 2019, 3:44 pm
Search in: Headline News Stories
Replies: 35
Views: 626
~~~~~~~~~~~~~~~~
An Amazing Robot Shinobi Smackdown!
~~~~~~~~~~~~~~~~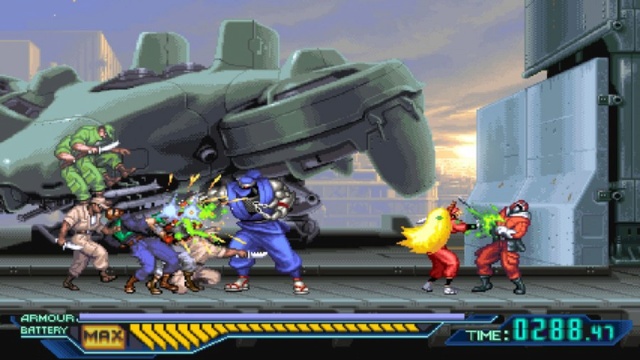 Developed by Taito Games, a subsidiary of Square Enix and published by PR Hound, Taito's The Ninja Saviors: Return of the Warriors is a remake of a classic Taito arcade-style beat 'em up released decades ago during the golden age of arcades! How does this game stack-up to the competition of that era? Really well actually, continue reading our review to find out why!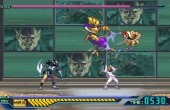 The gameplay can be extremely challenging at times, but at the heart of Taito's The Ninja Saviors - Return of the Warriors, it's a relatively simplistic beat 'em up. That said the various playable characters offer a very different experience with different range and combos which adds a layer of replayability to the game, but also ensures that there should be a character to fit every gamer's playstyle.
The controls in the game are pretty tight, but some combos can feel somewhat awkward to pull off which can be frustrating at times. There's a wide array of vastly different enemies and bosses which well test your mettle in the game. The normal enemies during stage one require little strategy, but by stage two things get quite a bit more challenging.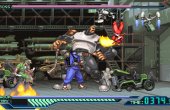 Every boss is a challenge however, even the stage one boss really presented a serious challenge to us and the game literally took us a month to beat! While extremely difficult the game always felt fair in its mechanics and if you learn the patterns of the enemies you could make slow, but steady progress in the game and eventually beat it. This difficulty was a breath of fresh air in an era where most games are far too easy, it was nice to actually earn our victory through hard work and determination!
The audio-visual presentation in the game is decidedly retro with authentic 90's style graphics with a ton of attention to detail with amazing character designs and superbly designed levels with multiple layered backgrounds. The soundtrack is also top-notch with a wide-variety of tracks that fit the game perfectly!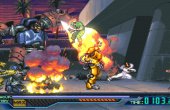 Bottom-Line: With excellent and challenging gameplay, good controls that can be a bit tricky at times, and a superb audio-visual presentation that will bring back memories of the old arcades of yore, Taito's The Ninja Saviors: Return of the Warriors for the PS4 is a great game that's well worth a purchase if you're looking for a challenge or enjoy retro-style arcade games or beat 'em ups! We give Taito's The Ninja Saviors: Return of the Warriors a good to great level of recommendation!
~~~~~~~~~~~~~~~~
Score: ★★★★★★★★¾☆ 8.75/10
~~~~~~~~~~~~~~~~
~~~~~~~~~~~~~~~~
#Review
#TheNinjaSaviors
#Taito
#SquareEnix
#PRHound
#PS4
#PSN
#Switch
#eShop
#BeatEmUp
#Arcade
#Retro
~~~~~~~~~~~~~~~~
by Towafan7

on January 8th 2019, 10:24 am
Search in: PS4 PSN Reviews
Replies: 20
Views: 1650
~~~~~~~~~~~~~~~~
Battle Princesses Rock!
~~~~~~~~~~~~~~~~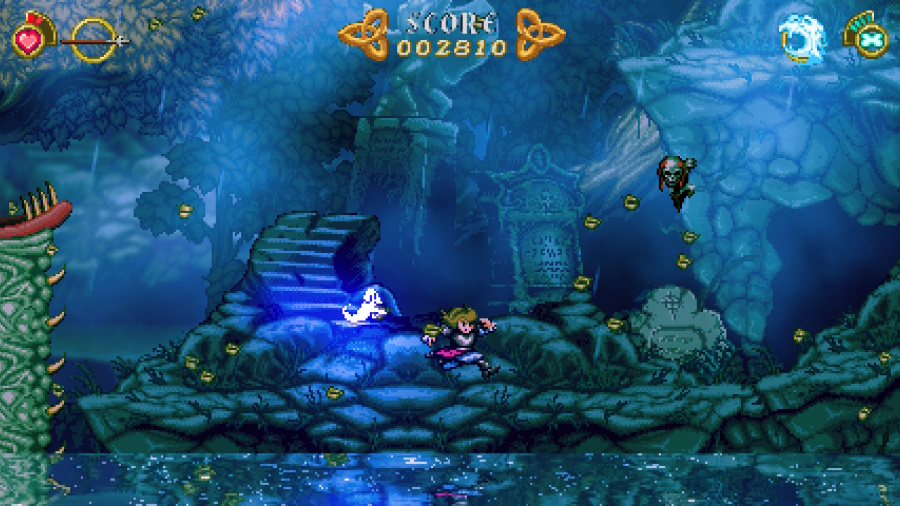 Developed by Causal Bit Games and published by PR Hound, Battle Princess Madelyn is an action-platformer similar to classics such as Ghosts and Goblins, however there is so much more to the game than pure inspiration from the classics of yesteryear, but is that enough to recommend this game? We think so and here's why: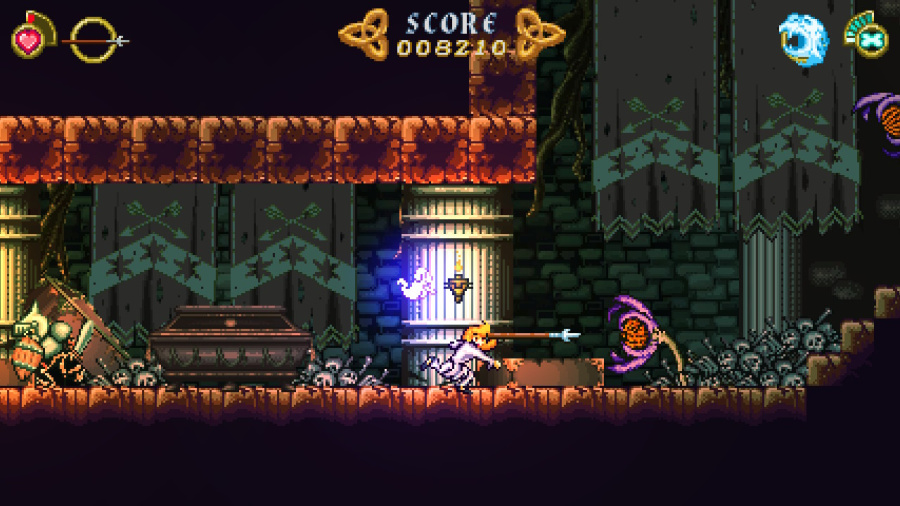 There are two noteworthy modes in Battle Princess Madelyn, one is the Story mode which is a Metroidvania style mode that is absolutely amazing, but has some flaws such as a fair bit of backtracking and not having a map which really makes it hard to navigate the world. But overall is a solid mode.
The second is arcade mode and it plays like an updated version of Ghosts 'n Goblins complete with power-up's, the ability to double-jump, and challenging gameplay, luckily it is a fair bit easier than the original Ghosts 'n Goblins while it is quite challenging with enough effort and time most players should eventually beat the game! Oh and the controls are easy to learn as well which certainly is a good thing!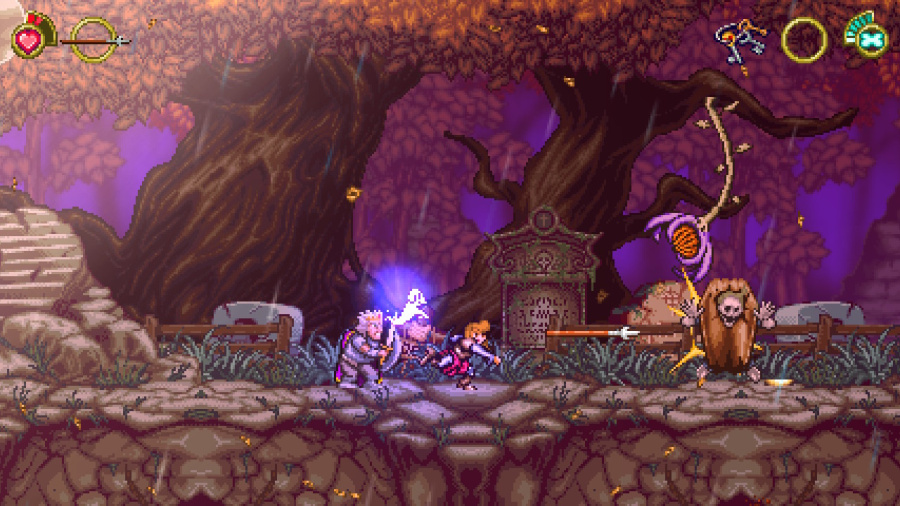 The 32-bit visuals in Battle Princess Madelyn are amazing, while it does harken back to the classics, its level of detail, and fluid animation really give the game a level of polish rarely seen in an indie title, while the soundtrack is superb and fits the game like a glove! Overall the audio-visual presentation is flawless in our opinions!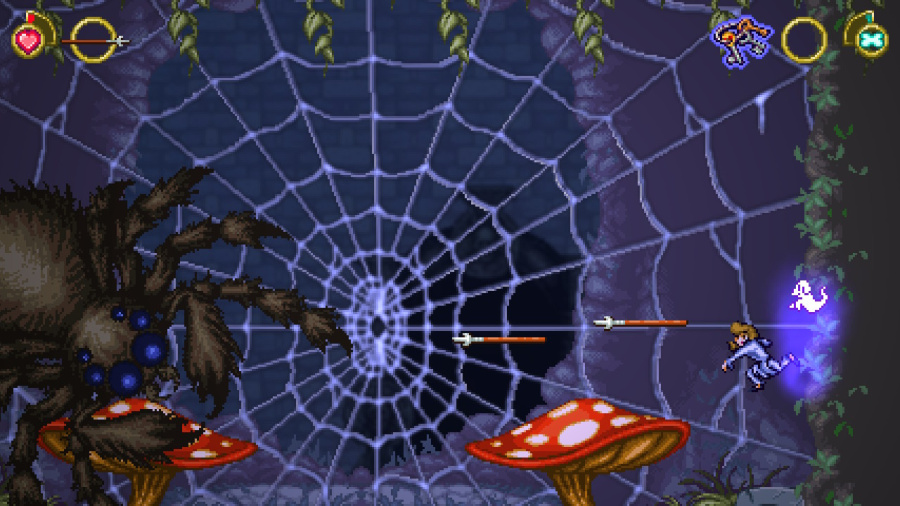 Bottom-Line: With excellent gameplay, multiple enjoyable gameplay modes, easy to learn controls, and a simply breathtaking audio-visual presentation, Battle Princess Madelyn is a platforming game that no PS4 owner should miss out on, while there are a few minor gripes, the game earns a great level of recommendation from us!
~~~~~~~~~~~~~~~~
Score: ★★★★★★★★★½ 9.5/10
~~~~~~~~~~~~~~~~
~~~~~~~~~~~~~~~~
#Review
#PRHound
#CasualBitGames
#MetroidVania
#Platformer
#PS4
#PSN
#Switch
#eShop
~~~~~~~~~~~~~~~~
by Towafan7

on March 30th 2018, 1:02 am
Search in: Latest Nintendo News
Topic: Breaking News: Battle Princess Madelyn Is Set To Release On A Plethora of Nintendo & Sony Consoles Later This Year!
Replies: 4
Views: 1094
~~~~~~~~~~~~~~~~
It's Only On Everything
~~~~~~~~~~~~~~~~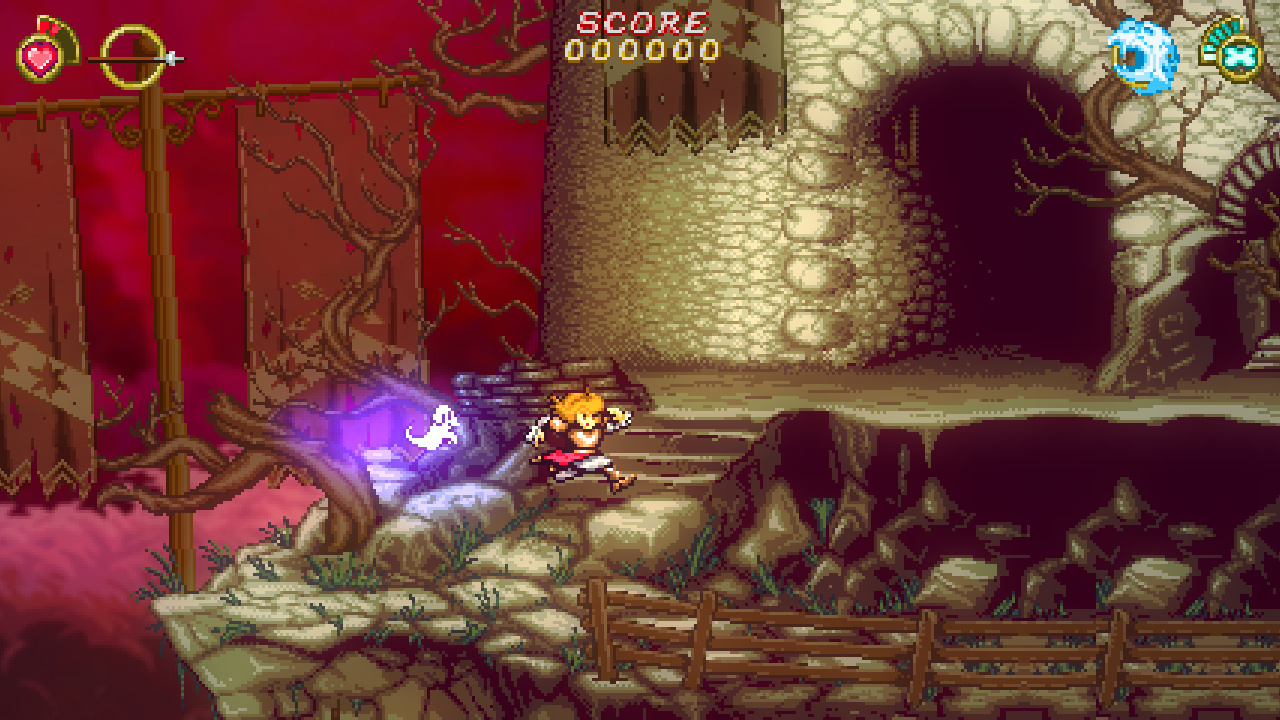 Casual Bit Games and PR Hound have confirmed that their platforming title, Battle Princess Madelyn will be releasing on a ton of different platforms later this year! Nintendo Switch, PS4, Vita, and even the Wii U will be the supported Nintendo and Sony consoles! Then Xbox One and PC round off the list of consoles the game will be releasing on this year.
The game takes cues from series such as Ghosts and Goblins, among others, but still has a very unique look and feel to it.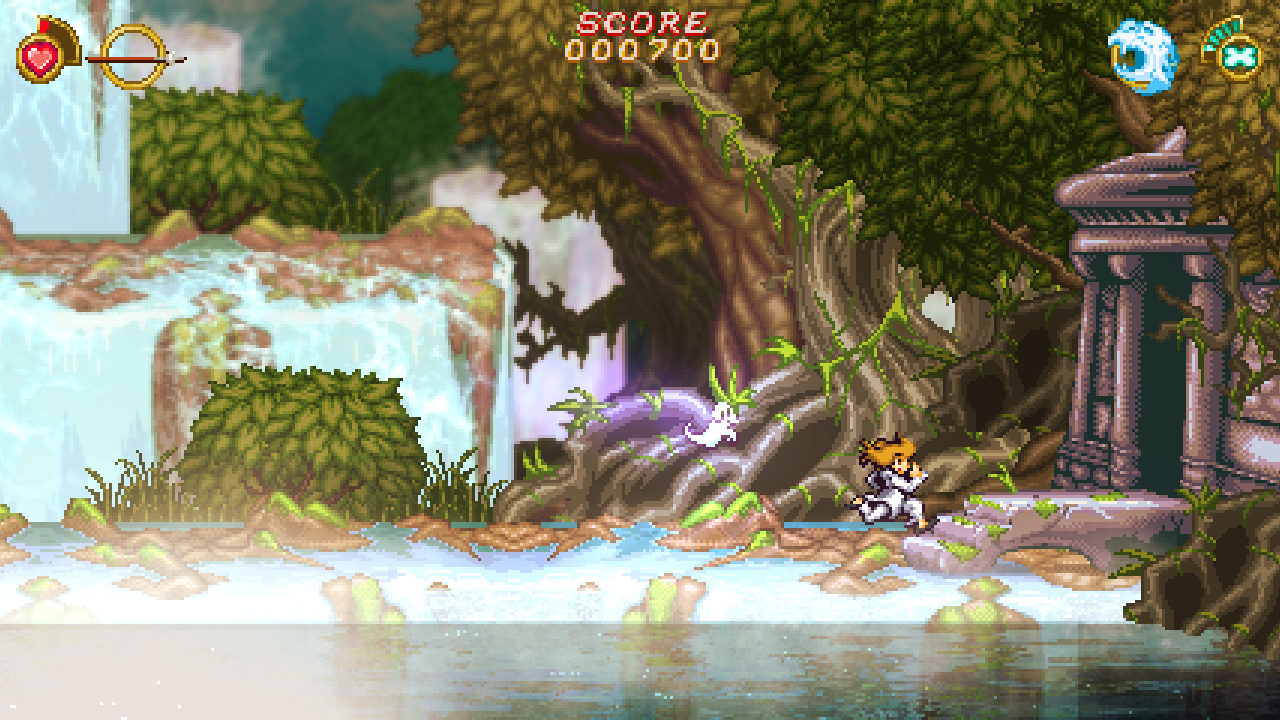 Are you looking forward to Battle Princess Madelyn? If so which platform will you be purchasing the game on?
Source: Nintendo Life.
~~~~~~~~~~~~~~~~
CasualBitGames #PRHound #BattlePrincessMadelyn #Nintendo #Sony #Switch #PS4 #Vita #WiiU
~~~~~~~~~~~~~~~~