Search found 10 matches for SquareEnix
by Towafan7

on October 27th 2019, 3:44 pm
Search in: PS4 PSN Reviews
Replies: 36
Views: 950
~~~~~~~~~~~~~~~~
An Amazing Robot Shinobi Smackdown!
~~~~~~~~~~~~~~~~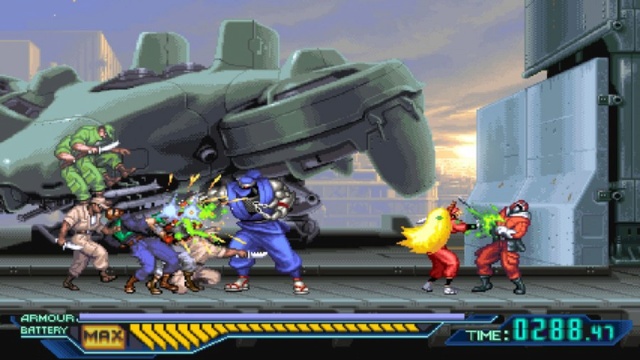 Developed by Taito Games, a subsidiary of Square Enix and published by PR Hound, Taito's The Ninja Saviors: Return of the Warriors is a remake of a classic Taito arcade-style beat 'em up released decades ago during the golden age of arcades! How does this game stack-up to the competition of that era? Really well actually, continue reading our review to find out why!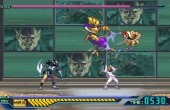 The gameplay can be extremely challenging at times, but at the heart of Taito's The Ninja Saviors - Return of the Warriors, it's a relatively simplistic beat 'em up. That said the various playable characters offer a very different experience with different range and combos which adds a layer of replayability to the game, but also ensures that there should be a character to fit every gamer's playstyle.
The controls in the game are pretty tight, but some combos can feel somewhat awkward to pull off which can be frustrating at times. There's a wide array of vastly different enemies and bosses which well test your mettle in the game. The normal enemies during stage one require little strategy, but by stage two things get quite a bit more challenging.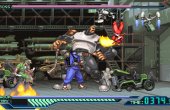 Every boss is a challenge however, even the stage one boss really presented a serious challenge to us and the game literally took us a month to beat! While extremely difficult the game always felt fair in its mechanics and if you learn the patterns of the enemies you could make slow, but steady progress in the game and eventually beat it. This difficulty was a breath of fresh air in an era where most games are far too easy, it was nice to actually earn our victory through hard work and determination!
The audio-visual presentation in the game is decidedly retro with authentic 90's style graphics with a ton of attention to detail with amazing character designs and superbly designed levels with multiple layered backgrounds. The soundtrack is also top-notch with a wide-variety of tracks that fit the game perfectly!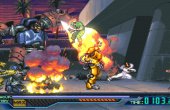 Bottom-Line: With excellent and challenging gameplay, good controls that can be a bit tricky at times, and a superb audio-visual presentation that will bring back memories of the old arcades of yore, Taito's The Ninja Saviors: Return of the Warriors for the PS4 is a great game that's well worth a purchase if you're looking for a challenge or enjoy retro-style arcade games or beat 'em ups! We give Taito's The Ninja Saviors: Return of the Warriors a good to great level of recommendation!
~~~~~~~~~~~~~~~~
Score: ★★★★★★★★¾☆ 8.75/10
~~~~~~~~~~~~~~~~
~~~~~~~~~~~~~~~~
#Review
#TheNinjaSaviors
#Taito
#SquareEnix
#PRHound
#PS4
#PSN
#Switch
#eShop
#BeatEmUp
#Arcade
#Retro
~~~~~~~~~~~~~~~~
by Towafan7

on March 6th 2019, 10:04 pm
Search in: PS4 Retail Reviews
Replies: 20
Views: 931
~~~~~~~~~~~~~~~~
The End of An Era!
~~~~~~~~~~~~~~~~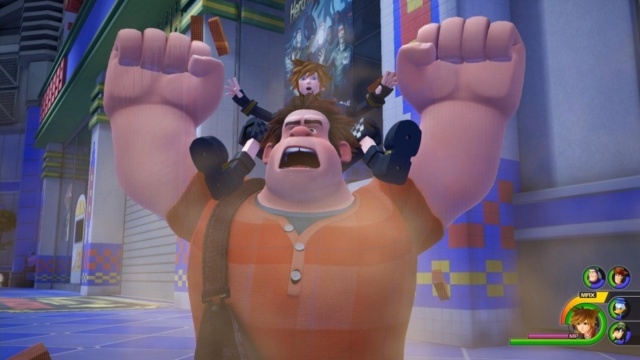 Developed by Square Enix and published By Disney Interactive and Square Enix, Kingdom Hearts III is the final game in Sora's arc in the series, so does the conclusion go out with a bang? We think so, but not for all of the right reasons. Continue reading to find out why we think the game is a good, but flawed ending the epic trilogy.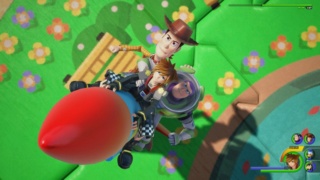 The story in Kingdom Hearts III is decent although some things pan out differently than they really should have based on previous games, such as Organization XIII members who instead of provoking Sora and the gang into fighting them, they instead just provoke the gang and then run away.
The Disney themed stories are quite enjoyable as expected and the inclusion of Pixar worlds and characters is amazing, however Kingdom Hearts III mentions the Final Fantasy characters one time in the game and you never actually see any of them which is a seriously bone-headed move in our opinions as the Final Fantasy characters actually had more important roles than the lion's share of the Disney characters in previous games in the series.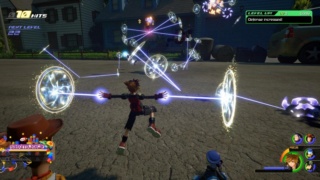 Things actually get worse in the last 10-15 hours of the game as the story shifts focus to the Kingdom Hearts exclusive characters and everything feels like a rushed hot-mess that should have been 30-40 hours worth of story condensed into roughly a third of that time. It really hurts the game's storytelling, however worst of all the ending itself was unnecessary in our opinions and we'll leave it at that as to not spoil anything for you, our loyal viewers. All we can say is that the ending will catch you completely off-guard.
The gameplay is top-notch as expected from a game in the Kingdom Hearts series. The game's famous action-packed combat is back and tweaked to perfection! The battles feel like a combination of the best aspects of the first two main Kingdom Hearts games, plus a few new features such as attraction commands have been added allowing you to summon Disney theme park attractions to deal a tremendous amount of damage to enemies and bosses and in some cases while a gorgeous spectacle, it makes boss battles far too easy to win.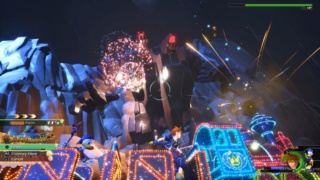 The minigames are kind of disappointing this time around which is rather unfortunate. The Gummi Ship battles are very disappointing as well and can be ridiculously difficult and time-consuming at times to the point of taking a good third of the game's actual length. The controls are pretty easy to learn which is always nice.
The audio-visual presentation is absolutely breathtaking in Kingdom Hearts III, with gorgeous worlds brimming with detail and absolutely gorgeous characters and top-notch special effects. This game is clearly Triple-A through and through, and the soundtrack is amazing as well.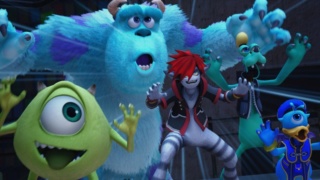 Bottom-Line: With superb gameplay, an amazing audio-visual presentation, and good controls Kingdom Hearts III is a good game that is worth getting if you are a fan of the series or Action-RPG's in general, however a rushed story and terrible ending ruin the experience and the game's somewhat short length doesn't help matters. Overall we do give Kingdom Hearts III for the PS4 a good level of recommendation.
~~~~~~~~~~~~~~~~
Score: ★★★★★★★★☆☆ 8/10
~~~~~~~~~~~~~~~~
~~~~~~~~~~~~~~~~
#Review
#Disney
#SquareEnix
#JRPG
#ARPG
#PS4
#Retail
~~~~~~~~~~~~~~~~
by Towafan7

on January 1st 2019, 3:28 am
Search in: WiiWareWave Exclusive Features
Replies: 17
Views: 1099
~~~~~~~~~~~~~~~~
Quest of The Year!
~~~~~~~~~~~~~~~~
It's been many years since we've seen a Dragon Quest title on a Playstation console and Dragon Quest XI fills the multi-generational void quite nicely! It feels very similar to Dragon Quest VIII, however its scale and character development are on a completely different level. The game is divided into three acts and each act is over 50 hours in length unless you try to power through the game, "Where's the fun in that?". The game also features a robust post-game with many more hours of gameplay to tackle after the end credits roll.
The music is fantastic despite the fact that the songs are in midi format and the visuals are absolutely breathtaking. It should come as no surprise after reading this as to why we think Dragon Quest XI: Echoes of An Elusive Age deserved to be chosen as our choice for 2018's game of the year!
What do you think of our choice for last year's game of the year? As always be sure to let us know in our comments section below!
~~~~~~~~~~~~~~~~
#GoTY
#DragonQuestXI
#PS4
#JRPG
#SquareEnix
~~~~~~~~~~~~~~~~
by Towafan7

on October 18th 2017, 11:06 am
Search in: Latest Playstation News
Replies: 4
Views: 1261
~~~~~~~~~~~~~~~~
Our Last Hope In Glorious 4K!
~~~~~~~~~~~~~~~~
Square Enix has announced the the recently rumored Star Ocean: The Last Hope Remaster is indeed real and will be releasing surprisingly soon. Star Ocean: The Last Hope HD Remaster will feature upgraded visuals and textures on every model of PS4, but if you own a PS4 Pro the game will also be upscaled to a 4K resolution! Star Ocean: The Last Hope HD Remaster will come bundled with an exclusive PS4 theme and a set of avatars and will be released globally on November 28th!
The game will also be discounted by 10% on PSN through December 12th! Anyways, what do you think of this news? Are you planning to download the game when it launches on PSN? As always be sure to let us know in our comments section below!
Source: Push Square.
~~~~~~~~~~~~~~~~
#SquareEnix
#StarOcean
#JRPG
#Remaster
#PS4
#PS4Pro
#PSN
~~~~~~~~~~~~~~~~
by Towafan7

on June 11th 2017, 7:42 pm
Search in: Latest Playstation News
Replies: 3
Views: 1028
~~~~~~~~~~~~~~~~
A Gorgeous Sanctuary!
~~~~~~~~~~~~~~~~
Square Enix and Disney have just released a new trailer for Kingdom Hearts III and it has exceeded our expectations with massive heartless, tons of action, impressive visuals, and runs at a fluid 60 FPS! Be sure to watch the trailer above and leave us a comment below!
~~~~~~~~~~~~~~~~
#KHIII
#SquareEnix
#Disney
#PS4
~~~~~~~~~~~~~~~~
on August 4th 2016, 8:43 pm
Search in: Latest Playstation News
Replies: 6
Views: 1358
~~~~~~~~~~~~~~~~~~~~~~~~~~~~~~~~~~~~~~~~~~~~~~~~~~~~~~~~~~~~
Love it or Hate it Season Pass Mania Has Struck Again...
~~~~~~~~~~~~~~~~~~~~~~~~~~~~~~~~~~~~~~~~~~~~~~~~~~~~~~~~~~~~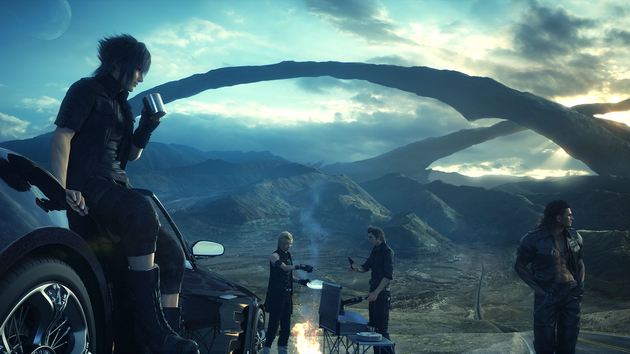 Hey there PlayStation gamers, Bre here with a second update of the night. Who here has played a Final Fantasy game? Who here is looking forward to the new season pass that has been announced? If so then this update is just for you, the reason release of news that Final Fantasy XV season pass there has been some speculation of what could come with it.
The sad part is Enix has gave us no information as to what is coming with it, or have they? Someone has translated the more detailed Japanese description of the season pass, and it's given us some juicy details. The season pass will have six parts, and the six parts will be released in this order:
1. Booster Pack

2. Episode Gladiolus

3. Holiday Pack

4. Episode Ignis

5. Episode Prompto

6. Expansion Pack
While we can't confirm what each of these shall bring it does seem there are some obvious things, such as Holiday Pack. There also seems to be an episode for each member of the Noctis party to come out with this season pass.
The one that seems the most meaty and important though is the Expansion Pack, but that's just our theory. I think we've given you enough to think about, so time to just wait. Until next time, keep on gaming.
Source:
Pushsquare.
~~~~~~~~~~~~~~~~~~~~~~~~~~~~~~~~~~~~~~~~~~~~~~~~~~~~~~~~~~~~
#PS4
#SquareEnix
#JRPG
#SeasonPass
#DLC
#FinalFantasyXV
~~~~~~~~~~~~~~~~~~~~~~~~~~~~~~~~~~~~~~~~~~~~~~~~~~~~~~~~~~~~
by Towafan7

on June 15th 2016, 6:52 pm
Search in: Latest Nintendo News
Replies: 2
Views: 1267
~~~~~~~~~~~~~~~~~~~~~~~~~~~~~~~~~~~~~~~~~~~~~~~~~~~~~~~~~~~~
A Quest Full o' Dragons!
~~~~~~~~~~~~~~~~~~~~~~~~~~~~~~~~~~~~~~~~~~~~~~~~~~~~~~~~~~~~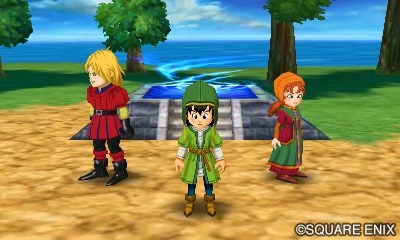 Square Enix announced during today's Treehouse broadcast that Dragon Quest VII will finally be hitting the North American 3DS eShop on September 16th of this year! They also stated that their team didn't plan on localizing the game until vocal fans brought to their attention how much of a demand there was for the series in the western hemisphere! There's no word on when the game will be hitting the European eShop, but we'll let you know as soon as we find out!
Anyways are you looking forward to this excellent looking JRPG? As always be sure to let us know in our comment section below!
Source: Nintendo Life.
~~~~~~~~~~~~~~~~~~~~~~~~~~~~~~~~~~~~~~~~~~~~~~~~~~~~~~~~~~~~
#E3
#3DS
#eShop
#Retail
#JRPG
#SquareEnix
#DragonQuestVII
~~~~~~~~~~~~~~~~~~~~~~~~~~~~~~~~~~~~~~~~~~~~~~~~~~~~~~~~~~~~
by Towafan7

on May 24th 2016, 12:19 pm
Search in: 3DS Reviews
Replies: 15
Views: 2349
~~~~~~~~~~~~~~~~~~~~~~~~~~~~~~~~~~~~~~~~~~~~~~~~~~~~~~~~~~~~
A Brave Adventure!
~~~~~~~~~~~~~~~~~~~~~~~~~~~~~~~~~~~~~~~~~~~~~~~~~~~~~~~~~~~~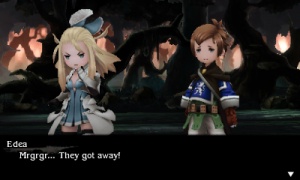 Developed by Square Enix and published by Nintendo, Bravely Second: End Layer is a massive JRPG for the 3DS and has had quite a bit of controversy regarding the censorship of the game in the west, but have these changes ruined the experience of the game? We don't think so and here's why:
Bravely Second: End Layer and its predecessor before it were a return to the roots of what made early Final Fantasy titles so great and are easily some of Square Enix's best efforts since the PSX era! The game picks up sometime after the ending of the original Bravely Default title in a world that is in the middle of huge changes. Most of the new job classes are given to you as you progress through the game's lengthy story, while the many returning job classes are earned through side-quests which is a great way to handle the job system in our opinions!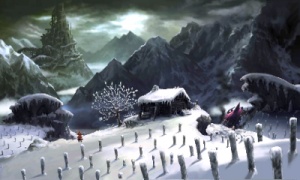 The battle system has also been revamped from the first Bravely Default title with several new additions, such as Bravely Second which freezes time during battle, but can only be used once every 24 hours unless you purchase an SP potion using irl money. We aren't fond of that, however the game is easy enough if you're sufficiently leveled even without resorting to using Bravely Second, so we give the feature a free pass.
You can also summon friends' characters in battle to aid you in a pinch, these summons can, at times be extremely useful as you can summon friends who are at a much higher level than yourself early in the game which can allow you an optional free pass if you get stuck in a boss battle that you cannot win at your current level. The game itself isn't all that difficult as long as you aren't terribly under-leveled or facing a unique breed of monsters known as Ba'al's "more about that later" but it's incredibly lengthy and engaging with over 50 hours worth of gameplay and 30 unique job classes!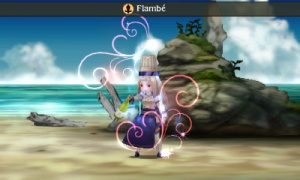 There's a ton of optional features as well including toy making which can net you a ton of in-game currency later in the game, rebuilding the Lunar Base which unlocks new items and skills, and Ba'al busting which allows you to face unique bosses with a crazy amount of health in a lengthy survival battle. These Ba'al's can be weakened by attacking them with ships on the Lunar Base which takes quite a longtime, however the payoff is worth it in-terms of the monster's reduced health!
The game has been heavily censored in its Western release, however the core of the game is still intact and the main story is still mostly intact in its original form so despite our dislike of major changes occurring during localization, we feel that the game has
NOT
been changed to the point that it's harmful to the game itself.
The controls in Bravely Second: End Layer are flawless and easy as pie to learn which is always a positive for any game. Visually the game pushes the 3DS to its absolute limits with a gorgeous fully 3D world filled with incredibly detailed and intricate dungeons, and unique characters and enemies! The soundtrack is also among the best we've heard from a Square Enix title in years! What's even more impressive is the fact that the game is almost fully voiced so you'll feel like you're watching an anime series during all of the main story's cut-scenes which is quite a rare feature for a 3DS RPG!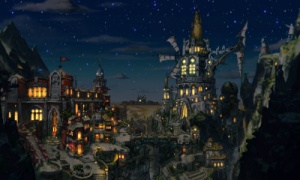 Bottom-Line:
With excellent gameplay and a fantastic story, Bravely Second: End Layer is a force to be reckoned with on the 3DS! That along with the flawless controls and top-notch audio-visual presentation make the game one of the best JRPG's currently available on the 3DS! The major censorship, while unnecessary and annoying in our opinions, has done very little to hurt the overall enjoyability of the game. Bravely Second: End Layer is a game that any JRPG fan who owns a 3DS, should purchase! As for us this game receives a nearly perfect level of recommendation!
Price: $39.99
~~~~~~~~~~~~~~~~~~~~~~~~~~~~~~~~~~~~~~~~~~~~~~~~~~~~~~~~~~~~
Score: ★★★★★★★★★½ 9.5/10
~~~~~~~~~~~~~~~~~~~~~~~~~~~~~~~~~~~~~~~~~~~~~~~~~~~~~~~~~~~~
~~~~~~~~~~~~~~~~~~~~~~~~~~~~~~~~~~~~~~~~~~~~~~~~~~~~~~~~~~~~
#Review
#BravelySecond
#Nintendo
#SquareEnix
#JRPG
#3DS
#Retail
~~~~~~~~~~~~~~~~~~~~~~~~~~~~~~~~~~~~~~~~~~~~~~~~~~~~~~~~~~~~
by Towafan7

on February 29th 2016, 6:37 pm
Search in: Latest Nintendo News
Replies: 7
Views: 1349
~~~~~~~~~~~~~~~~~~~~~~~~~~~~~~~~~~~~~~~~~~~~~~~~~~~~~~~~~~~~
Censorship Gone Wild...
~~~~~~~~~~~~~~~~~~~~~~~~~~~~~~~~~~~~~~~~~~~~~~~~~~~~~~~~~~~~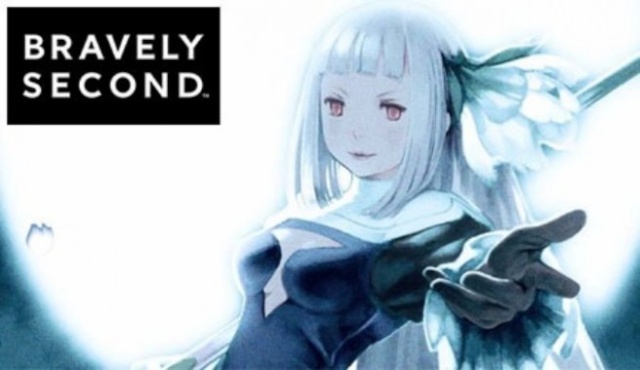 Nintendo is no stranger to censorship, be it first party or third party titles, however Bravely Second's western release is the most radical and facepalm-worthy act of censorship that we have
EVER
seen in a video game in North America or Europe. Basically every decision you make in the western version of the game leads to the good outcome regardless of your choices in the game. This kind of censorship makes absolutely no sense and will likely destroy any chance the game had of selling well in the region, and frankly we can't blame the gamers for boycotting the game in this particular case as it is such an extreme and game-breaking level of censorship.
Anyways what do you all think about this massive change in the western release of Bravely Second? Will you still purchase the game or will you be boycotting it? As always be sure to let us know in our comment section below!
Source: Nintendo Everything.
~~~~~~~~~~~~~~~~~~~~~~~~~~~~~~~~~~~~~~~~~~~~~~~~~~~~~~~~~~~~
#WTF
#Bad
#3DS
#Retail
#eShop
#JRPG
#Censorship
#Nintendo
#SquareEnix
~~~~~~~~~~~~~~~~~~~~~~~~~~~~~~~~~~~~~~~~~~~~~~~~~~~~~~~~~~~~
by Towafan7

on January 27th 2016, 1:03 pm
Search in: Latest Nintendo News
Replies: 6
Views: 1187
~~~~~~~~~~~~~~~~~~~~~~~~~~~~~~~~~~~~~~~~~~~~~~~~~~~~~~~~~~~~
Tactical Release!
~~~~~~~~~~~~~~~~~~~~~~~~~~~~~~~~~~~~~~~~~~~~~~~~~~~~~~~~~~~~
Earlier this week Nintendo of Europe listed Final Fantasy Tactics Advance as one of the upcoming Wii U Virtual Console titles releasing on Thursday in their weekly eShop announcement! Now the game has been listed for a release on the North American Wii U Virtual Console Service tomorrow on Nintendo of America's official website!
Are you looking forward to this rare upcoming Square title on the Wii U Virtual Console Service? Be sure to let us know in our comments section below!
Source: Nintendo.
~~~~~~~~~~~~~~~~~~~~~~~~~~~~~~~~~~~~~~~~~~~~~~~~~~~~~~~~~~~~
#WiiU
#VC
#eShop
#SquareEnix
#NA
#EU
~~~~~~~~~~~~~~~~~~~~~~~~~~~~~~~~~~~~~~~~~~~~~~~~~~~~~~~~~~~~