KeAfan7

Admin

Super Poster!

This member has made a splash by posting over 10,000 messages and comments in our community!

Mega Coinage!

This kind user has earned over 50,000 Coins! Happy posting!
~~~~~~~~~~~~~~~~
It's Prinny Making A Splash d00d!
~~~~~~~~~~~~~~~~
Developed by Nippon Ichi Software and published by NIS America, Disgaea 7: Vows of The Virtueless is the latest entry in the long-running Strategy RPG series and is a return to greatness for the franchise with great gameplay and a story that will have fans grinning from ear-to-ear. Is this enough to recommend the game? Absolutely, and here's why:
The story in Disgaea 7: Vows of The Virtueless is amazing with tons of references to past entries in the series and a strong cast of quirky and lovable characters causing mischief and mayhem in their wake! The gameplay is also fantastic with tweaked battlefield features as well as gigantification which allows your characters to grow to unimaginable sizes to wreak havoc on the battlefield for a limited time.
The controls are responsive and easy to learn and the game is a time-sink to complete! While you can beat the story in a couple dozen hours if you try to power through the game, in order to do everything it'll take players upwards to hundreds of hours!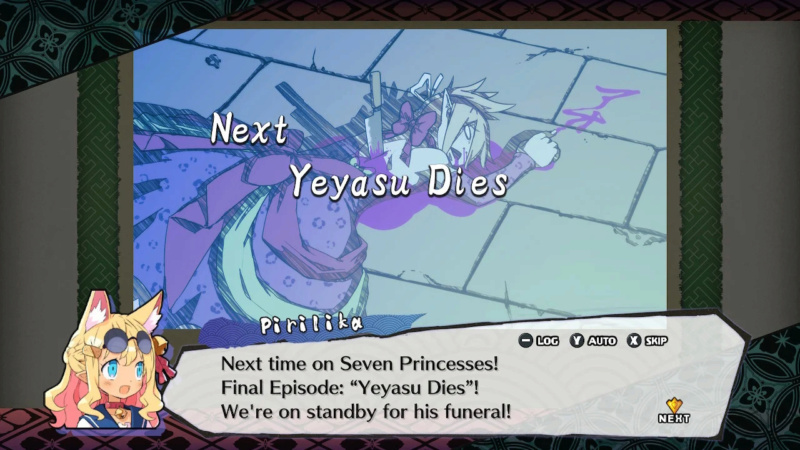 As for the audiovisual-presentation of Disgaea 7: Vows of The Virtueless? They are fantastic with gorgeous story backgrounds, gorgeous 3D characters, and eye-popping special effects. While there are some slight fram-rate dips, the game runs quite a bit better than Disgaea 6 did on the Nintendo Switch!
As for the audio side of things? The voice acting is great in a 90's Saturday morning cartoon sort of way which fits this kind of game perfectly! The music and sound effects also hit the right notes and give this game a lot of character!
Bottom-Line: With and amazing story, awesome gameplay, flawless controls, and a fantastic audiovisual presentation, Disgaea 7: Vows of The Virtueless is one Strategy RPG on the Nintendo Switch that is an absolute must for all fans of the genre and as such we give the game a nearly perfect level of recommendation!
~~~~~~~~~~~~~~~~
Score: ★★★★★★★★★¾ 9.75/10
~~~~~~~~~~~~~~~~
~~~~~~~~~~~~~~~~
#Review
#NISA
#NipponIchiSoftware
#Switch
#Retail
#eShop
#PS4
#PSn
#PSN
#SRPG
~~~~~~~~~~~~~~~~
Amufungal, Golden Freiza, OrionJZed, Kain and Fie Claussell like this post
Permissions in this forum:
You
can
reply to topics in this forum