KeAfan7

Admin

Super Poster!

This member has made a splash by posting over 10,000 messages and comments in our community!

Mega Coinage!

This kind user has earned over 50,000 Coins! Happy posting!
~~~~~~~~~~~~~~~~
Shinobi Hero!
~~~~~~~~~~~~~~~~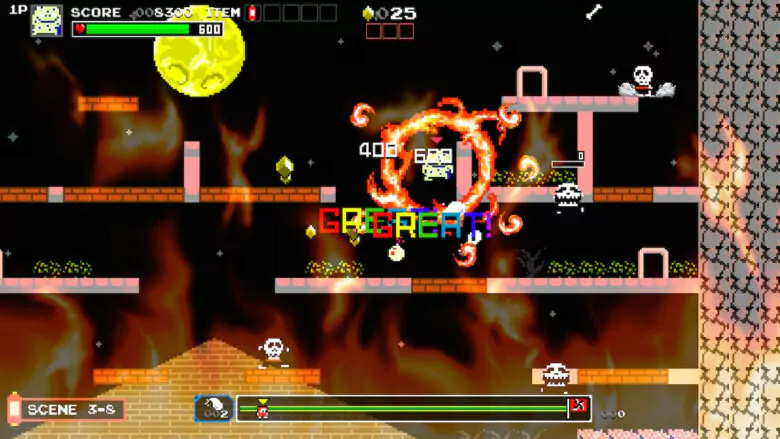 Developed by City Connection, published by ININ Games, and with public relations by PR Hound, Ninja JaJaMaru: The Great Yokai Battle + Hell is a fantastic arcade-platformer that is a true sequel in the long-running JaJaMaru series in every sense of the word, while staying true to the series roots. Is this enough to make the game a true masterpiece? We think so, but you'll need to continue reading the remainder of our review to find out why!
The gameplay in Ninja JaJaMaru: The Great Yokai Battle + Hell for the Nintendo Switch is hectic action-packed goodness for players of all ages and is so much fun that we had trouble willing ourselves to put down our controllers! The game features a ton of stages and bonus stages on top of a whole lot of characters and other bonus goodies to unlock in the in-game store!
The controls in the game are simple and easy to use while the game's difficulty is challenging, but fair which is always a good thing. As for the replay value? With tons of unlockables as well as content the game will likely give players around 20+ hours of arcadey goodness which is a decent value for a game in this genre. There is also a +Hell mode featuring remixed stages that are far more difficult for added content and another 10+ hours worth of replayabilty!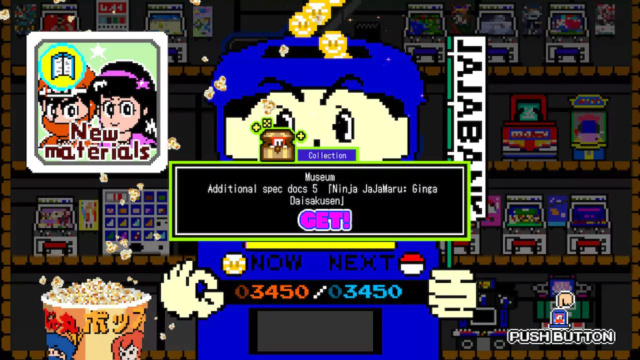 As for the audiovisual-presentation in Ninja JaJaMaru: The Great Yokai Battle +Hell? The graphics are simple yet gorgeous with an 8-bit art style that really pops in HD with flashy and breathtaking special effects that give the game a modern feel. The sound effects are well done, while the soundtrack not only fits the game flawlessly, but is quite memorable as well!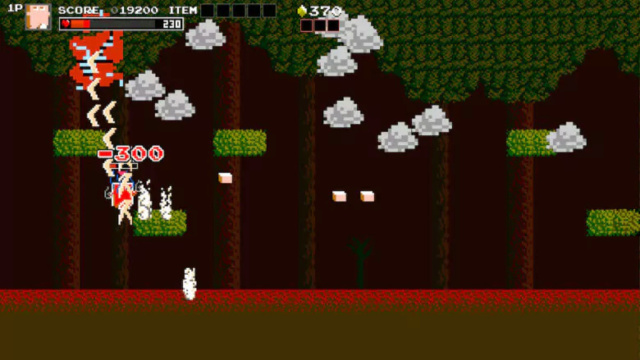 Bottom-Line: With amazing gameplay, excellent controls, a decent amount of content, and a top-notch audiovisual-presentation, Ninja JaJaMaru: The Great Yokai Battle +Hell for the Nintendo Switch is a fantastic platforming arcade game that is well-worth the cost of admission! As such we give the game a great level of recommendation!
~~~~~~~~~~~~~~~~
Score: ★★★★★★★★★¼ 9.25/10
~~~~~~~~~~~~~~~~
~~~~~~~~~~~~~~~~
#Review
#NinjaJaJaMaruTheGreatYokaiBattlePlusHell
#CityConnection
#ININGames
#PRHound
#Switch
#Retail
#eShop
#PS4
#PSN
#Arcade
#Platformer
~~~~~~~~~~~~~~~~
Golden Freiza, Zatchbell, Kain, Aqua Cherry Blossom and Golden_Toad like this post
Permissions in this forum:
You
cannot
reply to topics in this forum