KeAfan7

Admin

Super Poster!

This member has made a splash by posting over 10,000 messages and comments in our community!

Mega Coinage!

This kind user has earned over 50,000 Coins! Happy posting!
~~~~~~~~~~~~~~~~
Lost, But Now Found, Solid Attempt, Or "Lost" On The Masses?
~~~~~~~~~~~~~~~~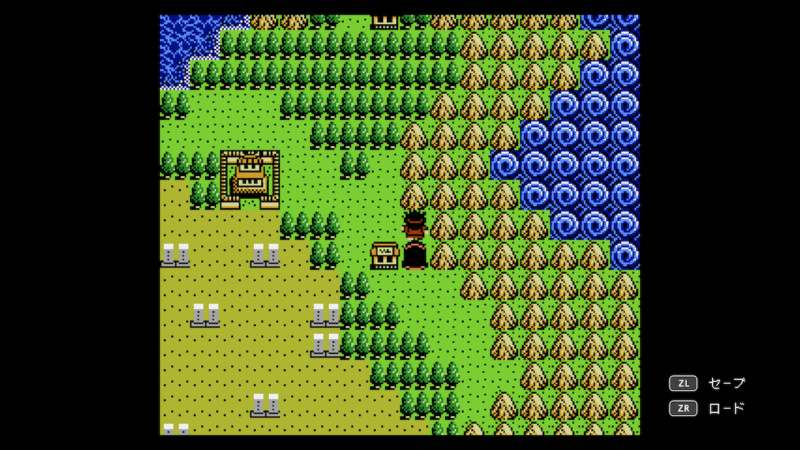 Developed by City Connection, published by ININ Games, and public relations by PR Hound, Ninja Jajamaru: The Lost RPG's are a duo of Famicom RPG's localized in the West for the first time and are definitely similar to earlier Dragon Quest games, but does this equate to a good duo of games? We think so, but you'll need to continue reading the remainder of our review to find out why!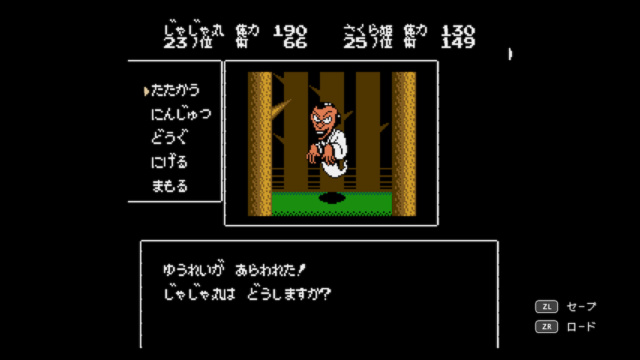 The gameplay of both included games is decidedly old-school and feels like a throwback of the older Dragon Quest games in many ways. Both games are a tad on the shorter side clocking in at 20-30 hours each, but with the blessings, rewind feature, and cheats it's not too challenging to beat. What
IS
challenging, however is how abstract and convoluted the instructions on where to go next are and with literally no guides to help you out with the game, suddenly these 20-30 hour games can balloon into 60 hour games as is what happened to us during the reviewing process and is why our review took so long "apologies to PR Hound  for the wait".
Despite all of this though, the games are extremely enjoyable with fun mechanics and challenging battles "if you don't use blessings, cheats, or abuse the rewind feature anyway". There are some bonuses in the menu as well, such as shaders, and ample screen options, a gallery, and more which is what we've come to expect from the masterminds at City Connection and ININ Games! The controls are straightforward and easy to learn as expected since the games were originally released on the Famicom exclusively in Japan.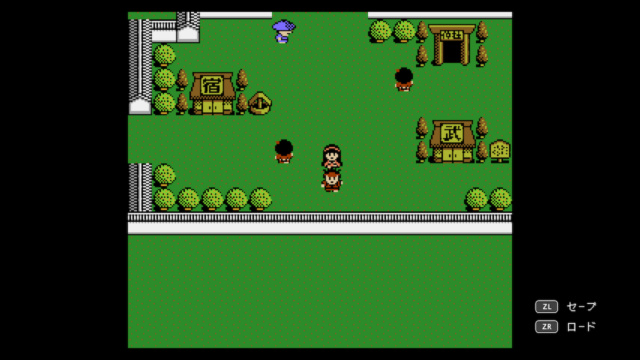 The audiovisual presentation is kind of mixed, the first RPG in this collection was a somewhat earlier Famicom title, so it obviously doesn't match some of the late-life RPG's that the console got in-terms of the graphics as it looks similar to Dragon Quest 1, but definitely not as polished visually. The audio in the first game in the collection is what you'd expect from a Famicom RPG in the 80's, very pitchy and loud, though the battle and boss BGM's were catchy a fun to listen to.
The second of the two RPG's in the collection looks really good for a Famicom game with vibrant visuals, interesting character and enemy designs, and some great special effects for that era. The soundtrack is also vastly improved over the first game, with not a single bad song in the entire game! Overall between both games this compilation has a good to great audiovisual presentation!
Bottom-Line: [With fun gameplay that can be confusing at times, flawless controls, and tons of options and content for both games in this collection, we had a favorable experience overall, while the catchy soundtrack "in both games" and amazing visuals in the second game we do recommend this to fans of the genre! Overall we give Ninja Jajamaru: The Lost RPG's for the Nintendo Switch a solid level of recommendation!
https://www.iningames.com/games/ninja-jajamaru
~~~~~~~~~~~~~~~~
Score: ★★★★★★★☆☆☆ 7/10
~~~~~~~~~~~~~~~~
~~~~~~~~~~~~~~~~
#Review
#CityConnection
#ININGames
#PRHound
#JRPG
#NinjaJajamaru
#Switch
#Retail
#eShop
#PS4
#PSN
~~~~~~~~~~~~~~~~
Last edited by KeAfan7 on March 19th 2023, 7:49 pm; edited 1 time in total
Amufungal, Otaku, Zatchbell, OrionJZed and SunDownSamurai like this post
Permissions in this forum:
You
cannot
reply to topics in this forum