KeAfan7

Admin

Super Poster!

This member has made a splash by posting over 10,000 messages and comments in our community!

Mega Coinage!

This kind user has earned over 50,000 Coins! Happy posting!
~~~~~~~~~~~~~~~
A Tanky Wolf!
~~~~~~~~~~~~~~~~
Developed by MAGITEC and published by KEMCO Chrome Wolf is a unique JRPG featuring tank-based battles which is definitely a departure from their more traditional retro-rpg's, but is it a worthwhile game? We think so and here's why: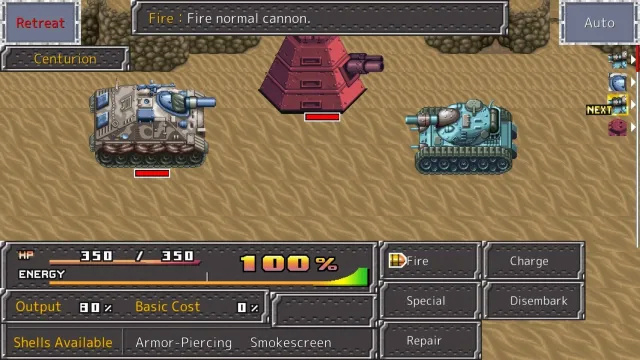 The story in Chrome Wolf is riveting and super interesting and will leave you on the edge of your seat more often than not making it one of the strongest points of the game! While the gameplay is good, with a robust class system, unique tank-based battles that are a blast to play!
There are some issues, however as the controls are a bit cumbersome, the random encounters happen WAY too frequently, and some of the dungeons are a little confusing to navigate which is unfortunate since the rest of the game was a solid 9/10, but the game as a whole is still decent-to-solid and worth a purchase if you're a fan of the genre! The game clocks in at around 20-25 hours in-length which while short is typical of old-school JRPG's, the only negative here is that there isn't any post-game content, sadly.
The audiovisual-presentation in Chrome Wolf is quite good and will make you feel like you're playing an old-school JRPG on an SNES console which is exactly what you'd hope for when playing a retro-style title on a modern console! The soundtrack is also really good with catchy tunes that fit the game quite nicely!
Bottom-Line: With good gameplay, an excellent and compelling story, and a superb audiovisual-presentation, Chrome Wolf is a fun game for sure, but also has its share of flaws such as somewhat cumbersome controls, random encounters that were too frequent for our liking, and somewhat confusing dungeon layouts, but overall our experience was a positive one and as such we give Chrome Wolf for the Nintendo Switch a solid-level of recommendation!
~~~~~~~~~~~~~~~~
Score: ★★★★★★★☆☆☆ 7/10
~~~~~~~~~~~~~~~~
~~~~~~~~~~~~~~~~
#Review
#KEMCO
#MAGITEC
#Switch
#eShop
#JRPG
#Retro
#16BIT
~~~~~~~~~~~~~~~~
Amufungal, ShounenMania, DigiDestined, Kenshin A-Go-Go, Otaku, Chickgoboom, OrionJZed and like this post
Permissions in this forum:
You
can
reply to topics in this forum