KeAfan7

Admin

Super Poster!

This member has made a splash by posting over 10,000 messages and comments in our community!

Mega Coinage!

This kind user has earned over 50,000 Coins! Happy posting!
~~~~~~~~~~~~~~~~
Go! Go! Epic Voyager Girl!
~~~~~~~~~~~~~~~~
Developed by Ohsat Games, published by Ratalaika Games, and public relations by PR Hound, Go! Go! Pogogirl is a fresh take of the 2-D platformer that pays homage to classic SEGA platformers like Sonic The Hedgehog, but does the game live up to the series that inspired its existence? We think so, but you'll have to continue reading the remainder of our review to find out why!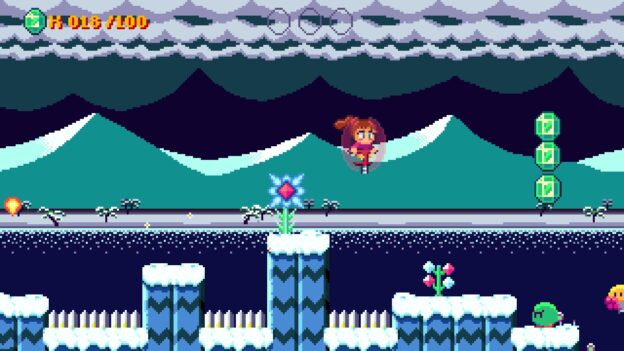 The gameplay is straightforward enough having you trek through each of the four seasons across twenty stages with a fun boss battle at the end of each season. The courses have unique hazards and enemies in each season and there's a boss at the end of every season. The game is pretty short clocking in at 2-3 hours in length, but at five bucks, it's not a bad deal for the price.
The controls are decent enough, with no real issues to speak of which is good, of course. The game is also fairly easy, but still exceptionally satisfying to play which being satisfying is obviously a VERY important trait for a game to possess and possessing it, this game does in spades!
The audiovisual-presentation of Go! Go! Pogo Girl is top-notch with detailed character and ememies, as well as a vibrant and colorful palette that looks extremely pleasing to the eyes. And as for the soundtrack? It's catchy and fits the mood of the game to a tee, really the game has no real weak spots and is all-around a great budget platformer!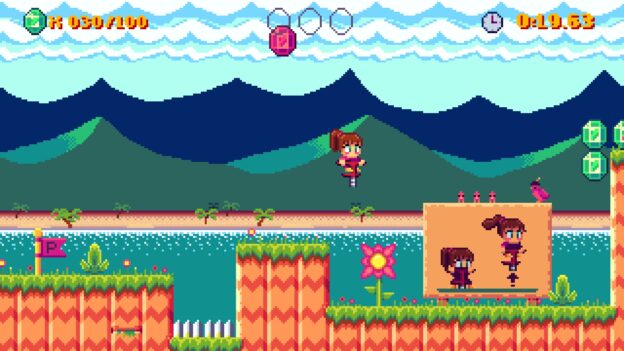 Bottom-Line: With amazing gameplay, good controls, and a top-notch audiovisual-presentation, Go! Go! Pogogirl is a great platformer through-and-through with no real weak points. As such we give the game a great level of recommendation!
~~~~~~~~~~~~~~~~
Score: ★★★★★★★★★☆ 9/10
~~~~~~~~~~~~~~~~
~~~~~~~~~~~~~~~~
#Review
#OhsatGames
#RatalaikaGames
#PRHound
#Switch
#eShop
#PS4
#PSN
#Platformer
~~~~~~~~~~~~~~~~
DigiDestined, Otaku, Golden Freiza, Bashful1996, Zatchbell, OrionJZed, XenobladeYuki and Aqua Cherry Blossom like this post
Permissions in this forum:
You
can
reply to topics in this forum