KeAfan7

Admin

Super Poster!

This member has made a splash by posting over 10,000 messages and comments in our community!

Mega Coinage!

This kind user has earned over 50,000 Coins! Happy posting!
~~~~~~~~~~~~~~~~
Monstrous Cries In The Jaws of Adventure!
~~~~~~~~~~~~~~~~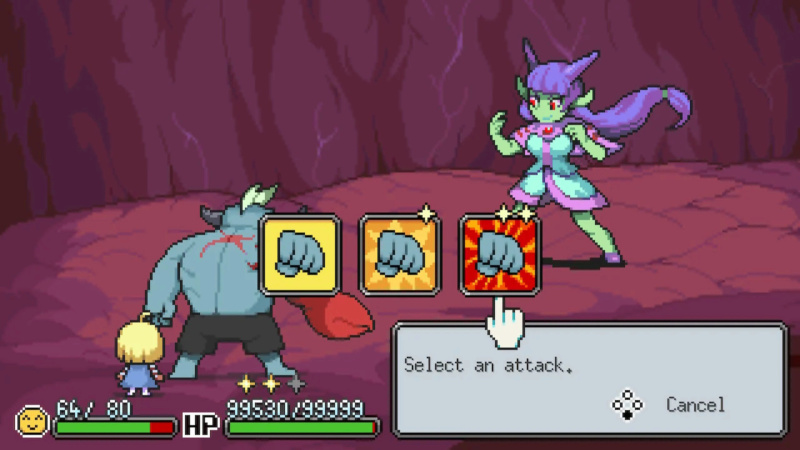 Developed and published by Odencat and public relations by PR Hound, Meg's Monster is a fantastic JRPG, with an extremely unique premise and gameplay mechanics that heavily piqued our interest in the game, but did the game's uniqueness translate into it being an instant classic? We think so, and here's why: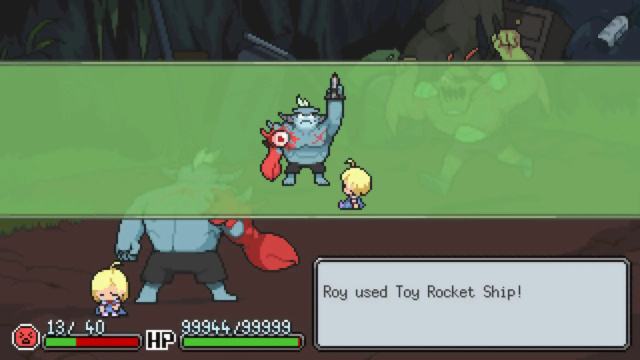 Meg's Monster is something of an enigma, on one hand it's a very traditional turn-based JRPG, but on the other it feels like if Mario & Luigi RPG and One Punch Man were put in a blender and fused together. The battles are where this comes into full-effect as your Monster is able to basically one-hit everything, but the real battle is preventing Meg, the child who's protected by the Monster, from crying. If she cries it's an instant game over so it adds a massive layer of strategy to otherwise EXTREMELY easy battles.
The game itself is quite short clocking in at 8-15 hours in-length, but we thoroughly enjoyed every last second of our playthrough. Meg's Monster is also quite difficult in-regards to the crying mechanic we previously mentioned so expect quite a few game overs in your playthrough of the game. The controls are pretty straightforward and work well, which is pretty much a given for a turn-based RPG, but still much appreciated.
The visuals in Meg's Monster are vibrant, detailed, and utterly gorgeous with unique characters and enemies, gorgeous locales, and stylish special effects that look amazing. As for the audio side of things, the game has a very catchy soundtrack, and everything else is quite enjoyable as well, albeit not being as noteworthy as the tunes.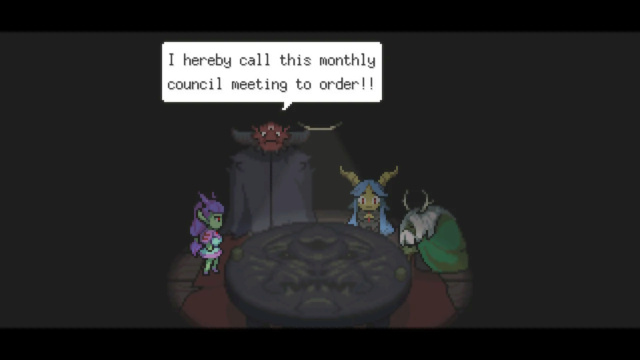 Bottom-Line: With unique and exceptionally enjoyable gameplay, flawless controls, and a fantastic audiovisual presentation, Meg's Monster will draw players in with its quirkiness and charm, and though the game is quite short most players will love every minute of the game! As such we give Meg's Monster for the Nintendo Switch a great level of recommendation!
~~~~~~~~~~~~~~~~
Score: ★★★★★★★★★☆ 9/10
~~~~~~~~~~~~~~~~
~~~~~~~~~~~~~~~~
#Review
#OdenCat
#PRHound
#Switch
#eShop
#PS4
#PSN
#JRPG
~~~~~~~~~~~~~~~~
Last edited by KeAfan7 on June 20th 2023, 1:51 pm; edited 1 time in total
DigiDestined, Bashful1996, OrionJZed, XenobladeYuki and Aqua Cherry Blossom like this post
Permissions in this forum:
You
cannot
reply to topics in this forum