KeAfan7

Admin

Super Poster!

This member has made a splash by posting over 10,000 messages and comments in our community!

Mega Coinage!

This kind user has earned over 50,000 Coins! Happy posting!
~~~~~~~~~~~~~~~~
Heirs To A Great Adventure!
~~~~~~~~~~~~~~~~
Developed by EXE CREATE and published by KEMCO, Heirs of The Kings is another superb retro-style JRPG by the long running publisher. How much did we enjoy our playthrough of the game? Continue reading our review to find out!
The gameplay of Heirs of The Kings is great fun with a riveting story that's a step above most of KEMCO's previous releases which were fantastic in their own right. The game also features great gameplay that will be familiar, but also adds new elements such as a Final Fantasy X style skill board, and many new quality of life features that make this game a joy to play! The game is decent in-terms of length too, clocking-in at around 30-35 hours to beat, and though a tad easy, the game's difficult is pretty balanced and fair.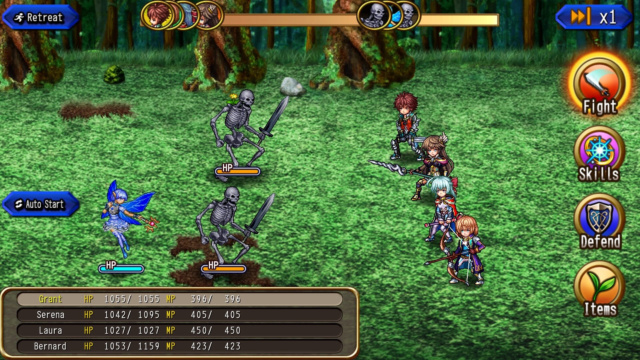 As for the audiovisual-presentation of Heirs of The Kings, it's easily one of KEMCO's finest works yet, with highly detailed and gorgeos pixel art, amazing character and enemy designs, and a very snazzy UI. While on the audio side of things, the music fits the mood as always in a KEMCO game, however the sound quality of said tracks and sound effects is a step-up and sounds like pure ear candy!
Bottom-Line: With an amazing story, great gameplay, and a top-notch audiovisual-presentation, Heirs of The Kings is a top-notch retro-inspired JRPG that is a blast to play, and with no negatives to speak of, there's just no reason not to add this fantastic game to your Switch JRPG library and as such, we give Heirs of The Kings a nearly perfect level of recommendation!
~~~~~~~~~~~~~~~~
Score: ★★★★★★★★★½ 9.5/10
~~~~~~~~~~~~~~~~
~~~~~~~~~~~~~~~~
#Review
#KEMCO
#EXECREATE
#JRPG
#Switch
#eShop
#PS4
#PS5
#PSN
~~~~~~~~~~~~~~~~
Last edited by KeAfan7 on May 18th 2023, 1:12 pm; edited 1 time in total
KeAfan7, Amufungal, Golden Freiza, OrionJZed and Aqua Cherry Blossom like this post
Permissions in this forum:
You
can
reply to topics in this forum