KeAfan7

Admin

Super Poster!

This member has made a splash by posting over 10,000 messages and comments in our community!

Mega Coinage!

This kind user has earned over 50,000 Coins! Happy posting!
~~~~~~~~~~~~~~~~
Let There Be Light...And Lots of Slimes!
~~~~~~~~~~~~~~~~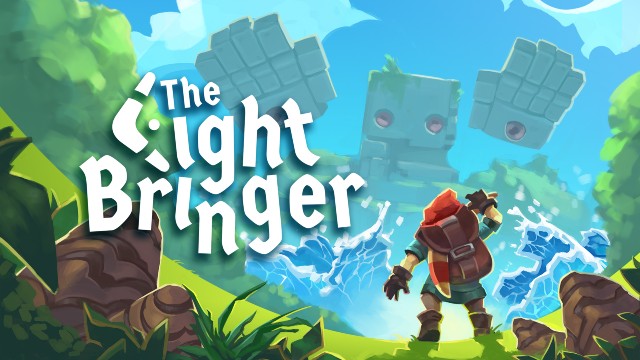 Published by Zordix and developed by Rock Square Thunder, The Lightbringer is a 3-D puzzle platformer with some light Zelda-esque gameplay elements that meld together in quite an enjoyable way! Is this enough to earn a recommendation from our crew? Yes, and here's why:
The story is pretty straightforward, slimes have taken over the world and our protagonist must salvage society by wrestling it back from the slimey overlords! Well that might be a bit of an embellishment, but it's quite a dark premise for such a cute game. The game utilizes isometric 3-D for its tight platforming, and occasionally mind-bending puzzles that really control well. Even the camera control is pretty well calibrated in this game which is always a good thing of course.
There are some items to collect, but the game doesn't really make collecting items a big focus. The battles are swift and fluid and you will fight many slimes! Slimes, Slimes with helmets, Slimes with spikes, giant Slimes, even Slimes in exploding barrels. The use of items and simple sword play feels truly at home on the Switch and is certainly heavily inspired by The Legend of Zelda series. The game is fairly short though and can be beaten within 5-8 hours easily enough.
The audiovisual presentation in The Lightbringer is good, the graphics are nice to look at, the enemies are fairly detailed, the levels have nice looking layouts and designs, and the soundtrack is rather enjoyable as well, HOWEVER...nothing really stood out to us on either front, so despite being good the game won't stick with you in your memory for very long.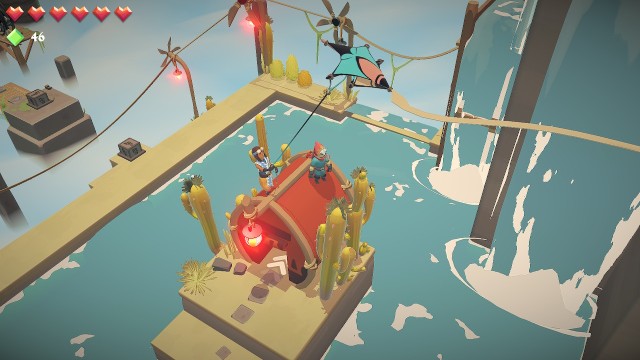 Bottom-Line: With a simple and enjoyable story, excellent gameplay with tight controls, and a good, albeit not overly memorable audiovisual presentation, The Lightbringer is a fun 3D isometric platformer that's both fun and challenging, however its short length is a bit of a letdown, that said we give The Lightbringer for the Nintendo Switch a good level of recommendation!
~~~~~~~~~~~~~~~~
Score: ★★★★★★★★☆☆ 8/10
~~~~~~~~~~~~~~~~
~~~~~~~~~~~~~~~~
#Review
#TheLightbringer
#Zordix
#RockSquareThunder
#3DPlatformer
#Switch
#eShop
~~~~~~~~~~~~~~~~
Amufungal, Staroceancrazy, Golden Freiza, Kain, Splatuna, Aqua Cherry Blossom, ToughGamer and like this post
Permissions in this forum:
You
cannot
reply to topics in this forum