KeAfan7

Admin

Super Poster!

This member has made a splash by posting over 10,000 messages and comments in our community!

Mega Coinage!

This kind user has earned over 50,000 Coins! Happy posting!
~~~~~~~~~~~~~~~~
Intrepid Fun!
~~~~~~~~~~~~~~~~
Developed by Senile Team Studio, published by Ratalaika Games, and public relations by PR Hound, Intrepid Izzy is an interesting Metroidvania title that plays it safe by sticking to a very tried and true formula for the genre. Does this mean the game feels too stale? We didn't think so, and here's why we believe Intrepid Izzy is a solid and worthwhile game to add to your Switch games library:
The gameplay formula is quite straightforward, you must explore, obtain power-up's, face bosses, all the stuff you expect from a Metroidvania with great level and enemy designs, minecart sections, and in-general fantastic game design at its core. The game is good for what it is, however there is a crux to all of this, as the game doesn't add or do anything special to separate itself from the tens of thousands of other Metroidvanias out there which is a shame since the gameplay is otherwise flawless.
The game itself is fairly short and can be beaten in 2-4 hours which was a bit of a letdown, but the controls were intuitive and felt great in action. The game is also REALLY easy and while enjoyable rarely provided much of a challenge which definitely hurts its overall score.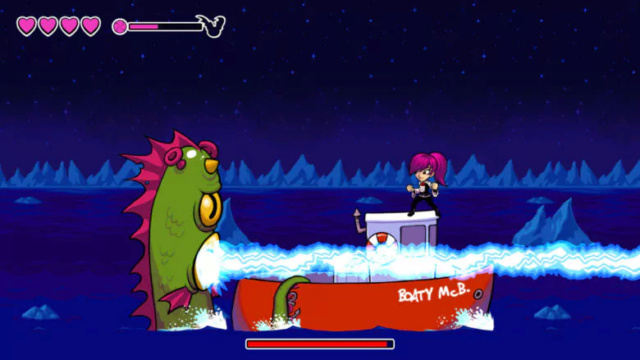 The audiovisual-presentation in Intrepid Izzy is great with gorgeous characters, backgrounds, and enemies, great special effects, and music that fits the game perfectly! Overall Intrepid Izzy's audiovisual-presentation is one of the game's strongest points!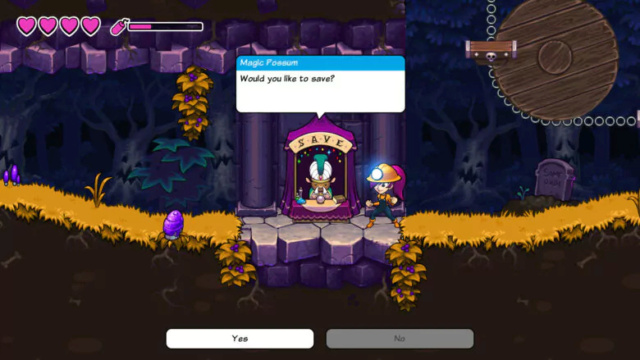 Bottom-Line: With great gameplay, flawless controls, and superb audiovisual-presentation, Intrepid Izzy is a great game at its core, however its short length, and lack of uniqueness and challenge hold this game back by quite a bit. Overall, however we give Intrepid Izzy a solid level of recommendation!
~~~~~~~~~~~~~~~~
Score: ★★★★★★★☆☆☆ 7/10
~~~~~~~~~~~~~~~~
~~~~~~~~~~~~~~~~
#Review
#IntrepidIzzy
#PRHound
#SenileTeamStudio
#RatalaikaGames
#Switch
#eShop
#PS4
#PSN
~~~~~~~~~~~~~~~~
Amufungal, Staroceancrazy, OrionJZed, SuperVash and Neptune like this post
Permissions in this forum:
You
can
reply to topics in this forum