KeAfan7

Admin

Super Poster!

This member has made a splash by posting over 10,000 messages and comments in our community!

Mega Coinage!

This kind user has earned over 50,000 Coins! Happy posting!
~~~~~~~~~~~~~~~~
Bursting The Waves of Adventure!
~~~~~~~~~~~~~~~~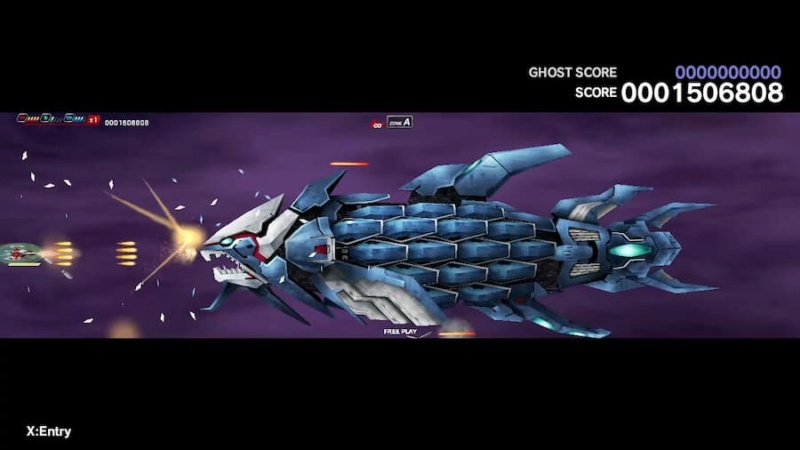 Developed by TAITO, published by TAITO and M2, with PR by PR Hound, Darius Burst: Another Chronicle EX+ is a console port of the arcade title Darius Burst: Another Chronicle, and while it might not have as much content as Chronicle Saviors, it's every bit as enjoyable! Continue reading our review to find out why!
The gameplay in Darius Burst: Another Chronicle EX+ is split into several different modes, these include Original which is a traditional arcade experience through three branching zones. While fun, this mode is extremely short and has a limited number of zones, which means very low replay value can be found in this mode. Then EX mode which is basically a more challenging remix of Original Mode and is quite enjoyable if not a tad too similar to Original Mode.
Another mode is Chronicle Mode which has many missions and custom zones with specific goals that must be met. This mode is quite beefy and adds many hours of gameplay to the game. We highly recommend playing through Chronicle Mode for the best experience. Finally there's event mode which features all of the limited time Chronicle Mode events from the arcade release of the game which is exceptionally fun to play and quite difficult to boot. The only downside is that there are only around 20 missions in this mode so don't expect much replayability here.
The gameplay will be familiar for those who are longtime fans of the Darius series, with challenging waves of enemies, tough as nails bosses, and tight controls that are very responsive which is always important in Shoot 'em up titles! As for the audiovisual presentation, the game looks fantastic despite its age with impressive special effects, detailed enemies and backgrounds, and a rocking soundtrack that fits the hectic mood of the game!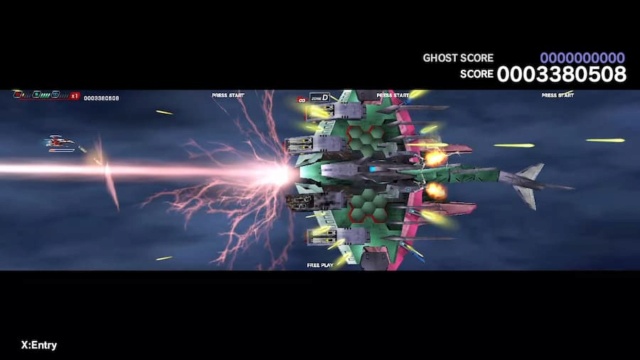 Bottom-Line: With many fantastic and fun game modes, excellent gameplay, and a superb audiovisual presentation that has aged extremely well, Darius Burst: Another Chronicle EX+ for the PS4 is one whale of a shmup that no fan of the genre should let get away! We give the game a perfect level f recommendation!
~~~~~~~~~~~~~~~~
Score: ★★★★★★★★★★ 10/10
~~~~~~~~~~~~~~~~
~~~~~~~~~~~~~~~~
#Review
#TAITO
#M2
#PRHound
#Darius
#PS4
#Retail
#PSN
#Switch
#eShop
#Shmup
~~~~~~~~~~~~~~~~
Staroceancrazy, Himawari Chan, Zatchbell, Elza, Mouser, Kain, Aqua Cherry Blossom and Talesfanatic like this post
Permissions in this forum:
You
cannot
reply to topics in this forum