KeAfan7

Admin

Super Poster!

This member has made a splash by posting over 10,000 messages and comments in our community!

Mega Coinage!

This kind user has earned over 50,000 Coins! Happy posting!
~~~~~~~~~~~~~~~~
A Whopper of A Collection!
~~~~~~~~~~~~~~~~
Developed by M2, published by ININ, and localized by ININ, Darius Cozmic Collection Console is a collection of console versions of several of the flagship shoot 'em up's from the famous TAITO series Darius. Does the game hold up as a true masterpiece like
the Arcade Collection of Darius that we recently reviewed
? No, but it's still a good collection nonetheless and here's why: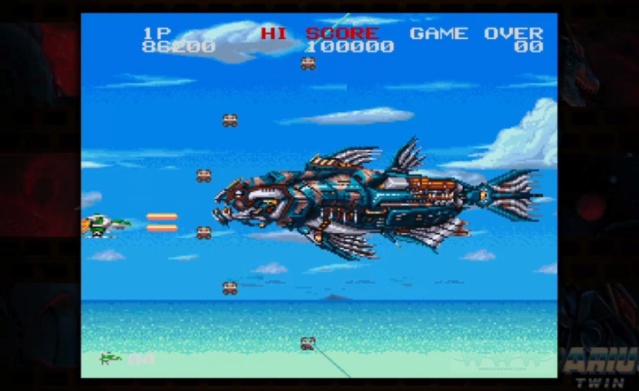 This collection features several versions of a few different Darius console titles which have all of the great shmup action you'd expect from the series, only a bit shorter and more simplified than the arcade counterparts. You still must fight hordes of ships modelled after marine life, avoid hazards, collect power-up's for your ship, etc. As per usual the console titles in the series feature branching level progression with dozens of level possibilities, although the courses are a bit shorter and there are fewer of them when compared to the arcade versions. There are a couple of games that are console exclusive that make this collection worthwhile, but the lack of options compared to the arcade collection and the missing UI elements do make this collection the less exciting of the two, which is a shame because it could have been so much better.
The difficulty is ironically harder than the arcade collection due to the lack of being able to add infinite continues in the games, despite the games themselves actually being easier. The controls are quite easy to learn, but hard to master with a bit of a frame delay. It's nothing substantial or even bad, but it takes a bit of getting used to. Overall the gameplay and controls are solid in this collection!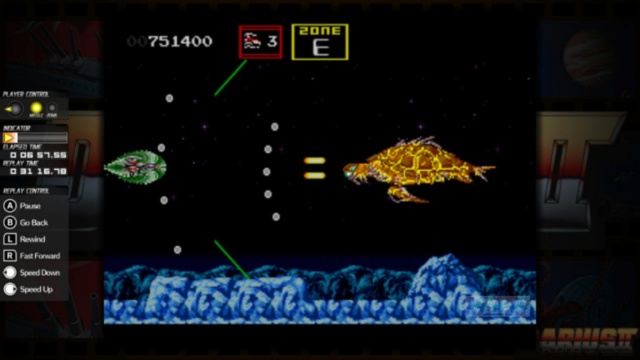 The visuals in this collection won't wow anyone, but are quite good with great backgrounds, detailed character and enemy models, and great special effects for games of their time! The soundtrack is absolutely incredible and will have you humming for hours afterwards. The music not only fits the games well, but is extremely memorable! Overall the audio-visual presentation of this collection is great!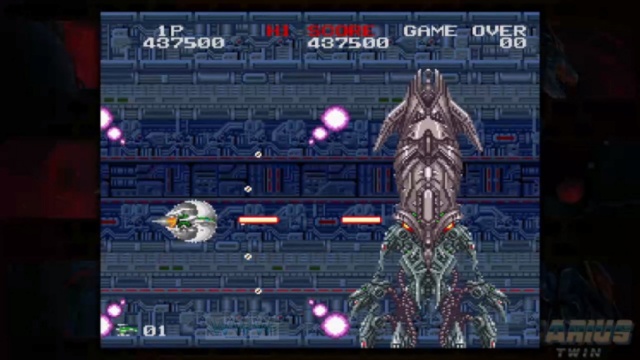 Bottom-Line: With solid gameplay and controls, and good graphics Darius Cozmic Collection Console will draw fans of the genre in and the amazing and memorable soundtrack will keep them hooked and coming back for more! We give Darius Cozmic Collection Console for the PS4 a good to great level of recommendation to all arcade aficionados and fans of shmups in general!
~~~~~~~~~~~~~~~~
Score: ★★★★★★★★½☆ 8.5/10
~~~~~~~~~~~~~~~~
~~~~~~~~~~~~~~~~
#Review
#M2
#PRHound
#ININ
#TAITO
#PS4
#PSN
#Switch
#eShop
#Shmup
#Arcade
#Console
~~~~~~~~~~~~~~~~
Staroceancrazy, Kenshin A-Go-Go, Akatsuki, XenobladeYuki, Kain, Inoue79, ToughGamer and like this post
Permissions in this forum:
You
cannot
reply to topics in this forum