KeAfan7

Admin

Super Poster!

This member has made a splash by posting over 10,000 messages and comments in our community!

Mega Coinage!

This kind user has earned over 50,000 Coins! Happy posting!
~~~~~~~~~~~~~~~~
The Princess Is Hangin' In Another Castle!
~~~~~~~~~~~~~~~~
Developed by AweKteaM, published by Hypetrain Digital, and public relations by Vicarious PR, Tower Princess is a roguelike 3D platformer with sadistically challenging soulslike gameplay that is sure to challenge even the most stalwart video game champions and do so in a way that's possible for average gamers to learn its difficulty curve! Does this equate to an enjoyable experience? We think so and here's why: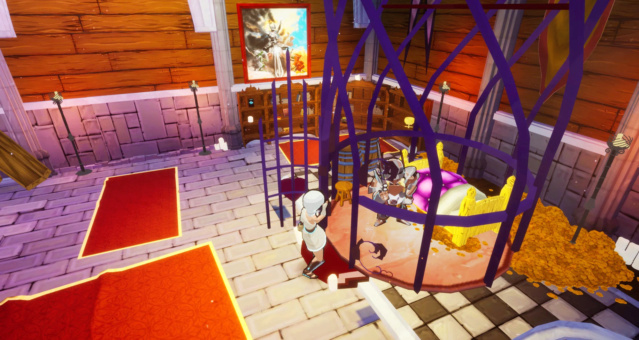 The story is pretty straightforward in Tower Princess, save a princess from a deadly tower and become her suitor, pretty much just flavor text for a
HUGE
portion of the game, but it gives you a reason for venturing into the dangerous towers filled with enemies and traps. The gameplay is where the real meat of the game lies with expansive roguelike towers filled with danger and adventure as well as upgrades and power-up's for your randomly generated protagonists that will help you further progress in the game's very light, but at times can be quite engaging the two or three times the game gets story-heavy for a moment.
The platforming can require extreme precision at times and there are many deviously difficult puzzles that can spawn during a run that can challenge even the most observant of players. Bosses also require a lot of strategy so don't expect to survive if you try to mindlessly hack away at a boss in this game.
The levels are brilliantly generated with tons of possible layouts with no issues as far as things such as poorly generated terrain so you don't have to worry about getting stuck due to bad RNG. The difficulty is
SUPER
challenging and can feel  impassable at times, but with enough grinding and practice most gamers should be able to beat the game eventually.
The controls are easy to learn and very responsive and the length of Tower Princess' story is roughly around 30 hours in length give or take depending on your skill level.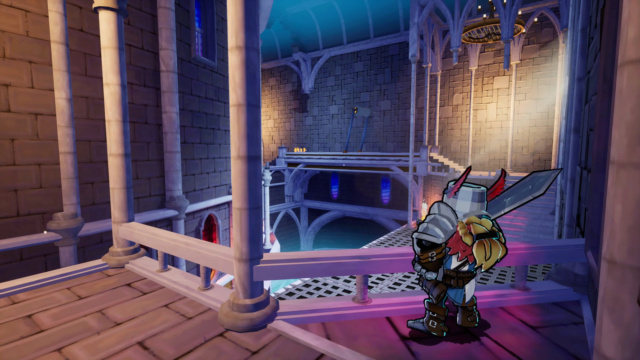 The audiovisual presentation of Tower Princess is solid with good 3D levels that have some good details, decent character and enemy designs, and great shadowing and lighting effects such as torchlight, and solar blooming in outdoor sections that look really quite nice! And lastly the extremely limited voice acting is in the forgettable territory, but not bad and the soundtrack while not the most fitting for the game is still largely enjoyable.
Bottom-Line:With great gameplay, a solid audiovisual presentation, and responsive and easy to learn controls, Tower Princess is a great 3D platformer that is sure to keep players coming back for more, but lack of story might be a bit disappointing for some as what is present is really enjoyable. Overall we give Tower Princess for Nintendo Switch a good level of recommendation!
~~~~~~~~~~~~~~~~
Score: ★★★★★★★★☆☆ 8/10
~~~~~~~~~~~~~~~~
~~~~~~~~~~~~~~~~
#Review
#TowerPrincess
#AweKteaM
#HypetrainDigital
#Switch
#eShop
#Indie
#Nindie
#3DPlatformer
#Roguelike
~~~~~~~~~~~~~~~~
Amufungal, Staroceancrazy, Otaku, Chickgoboom, Kain, Aqua Cherry Blossom, ToughGamer and like this post
Permissions in this forum:
You
cannot
reply to topics in this forum