KeAfan7

Admin

Super Poster!

This member has made a splash by posting over 10,000 messages and comments in our community!

Mega Coinage!

This kind user has earned over 50,000 Coins! Happy posting!
~~~~~~~~~~~~~~~~
A Turret Full O' Fun!
~~~~~~~~~~~~~~~~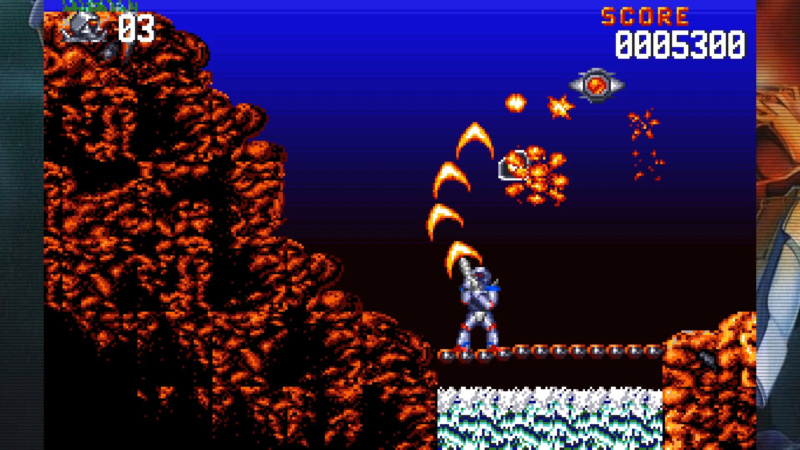 Developed by Factor 5 and Ratalaika Games, published by ININ Games, and public relations by PR Hound, Turrican Flashback Collection is a great compilation of four highly enjoyable games in the Turrican franchise with loads of visual options and other bonuses that truly make this a worthwhile collection, but how good is it overall? Continue reading to find out!
Turrican Flashback Collection includes Turrican, Turrican 2: The Final Fight, Super Turrican, if and Mega Turrican and each game has some pretty amazing visual options, including several scanlines filters and color filters which is absolute eye-candy, but aside from that the package lacks any real bonus features, but is an overall pretty nice compilation. The gameplay feels something like a cross between Megaman and Contra, but leans more heavily towards being like Contra, the key difference being that this series is quite a bit easier in-terms of difficulty. The power-up system is quite robust, the platforming is challenging, and the bosses require careful strategy to defeat!
The controls are also quite intuitive and easy to learn while the navigation menu in this collection is streamlined and a cinch to navigate. The audiovisual presentation is superb and faithly recreates the retro feel of these games! The visuals are spot-on with little in the way of undesired visual flaws, and the audio sounds just as it did in the original releases of the games in this compilation!
Bottom-Line: With great gameplay that's as enjoyable as it is challenging, excellent controls, and a superb audiovisual presentation that is sure to please, we thoroughly enjoyed every minute that we played of this fantastic compilation and as such we give Turrican Flashback Collection for the PS4 a great level of recommendation to all fans of the action-platformer genre of games!
~~~~~~~~~~~~~~~~
★★★★★★★★★☆ 9/10
~~~~~~~~~~~~~~~~
~~~~~~~~~~~~~~~~
#Review
#Turrican
#ININGames
#Factor5
#RatalaikaGames
#PRHound
#PS4
#Retail
#PSN
#Switch
#eShop
#Action
#Platformer
~~~~~~~~~~~~~~~~
Amufungal, Staroceancrazy, DigiDestined, Otaku, Zatchbell, OrionJZed, Elza and like this post
Permissions in this forum:
You
cannot
reply to topics in this forum