Search found 12 matches for Action
on January 16th 2020, 6:24 pm
Search in: Headline News Stories
Replies: 10
Views: 261
~~~~~~~~~~~~~~~~
Luigi's Funsion!
~~~~~~~~~~~~~~~~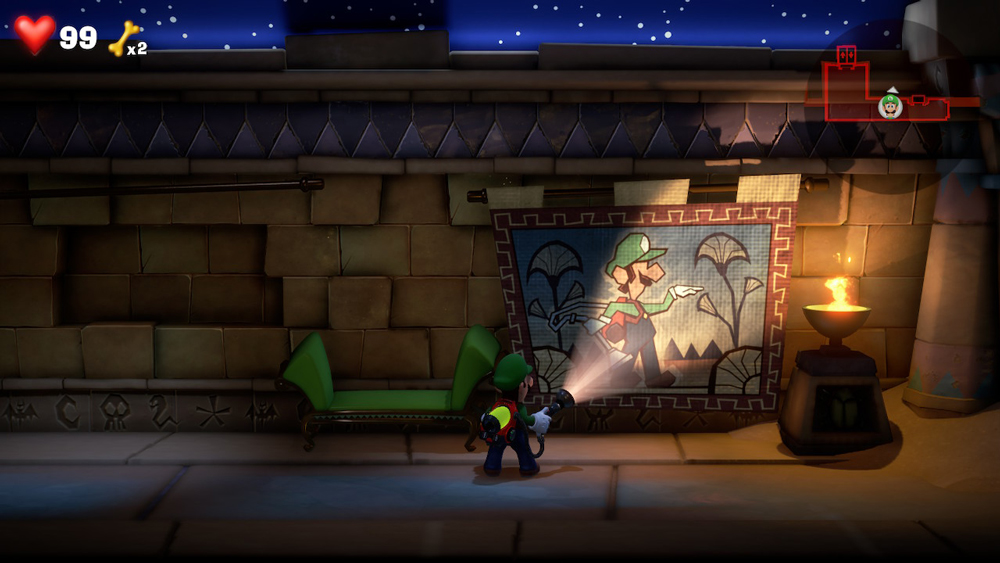 Hey there gamers, Bre here with another fun packed game review! Luigi's Mansion 3 is a fun filled game that brings back the story of our friends Mario, Luigi, Peach, and Toad but giving the story a twist while also featuring the location of our favorite haunted mansion! Our friends this time have found themselves invited onto a fun packed vacation at a resort, but little do they know trouble lies ahead for them! Once at the resort they are met by the hotel owner who's appearance seems a bit off from the start, and the staff themselves are a bit odd, but hey when isn't there something odd going on within the Mushroom Kingdom? Our friends get settled into their rooms, but just when it seems they are finally going to get a good vaction things take a turn for the dark side! King Boo is back! And this time he has the help of the hotel owner and the staff!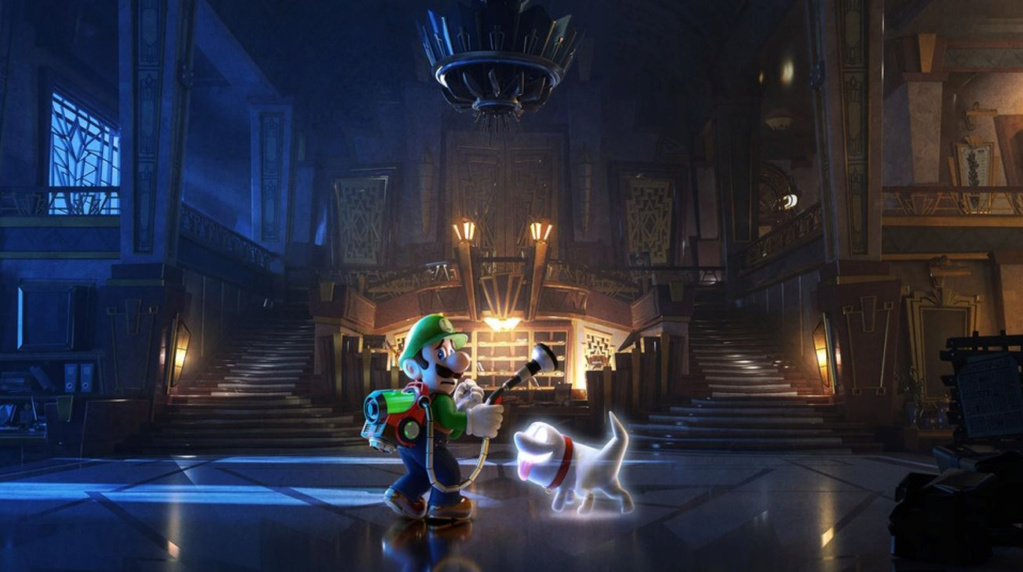 King Boo has captured Mario, Peach, and the Toads and now it's up to you and Luigi to get them back! This game is full of a multi-level story mode with puzzles and twists around every corner, and along with it comes back our Gooigi! That's right you get to play as not only Luigi but Gooigi and the lovable pup Polterpup! It's up to you to now explore the hotel obtaining objects for Professor E. Gadd and dismantling the ghosts throughout the hotel. Along with a multi-level story mode comes a fun loving multiplayer mode for you and friends featuring Gooigi himself! The things I love the most about this game is the way that it keeps you on your seat around every corner and every floor constantly needing to figure out what will come next! If you have not played this game make sure you do, I give it a great level of recommendation! I can't wait to finish this game and see what comes next!


Pros to this game: Full of puzzles and twists on every floor, multiplayer mode, and features numerous characters!


Cons to this game: I would of liked to see a bit more multiplayer content.


Until next time gamers keep gaming!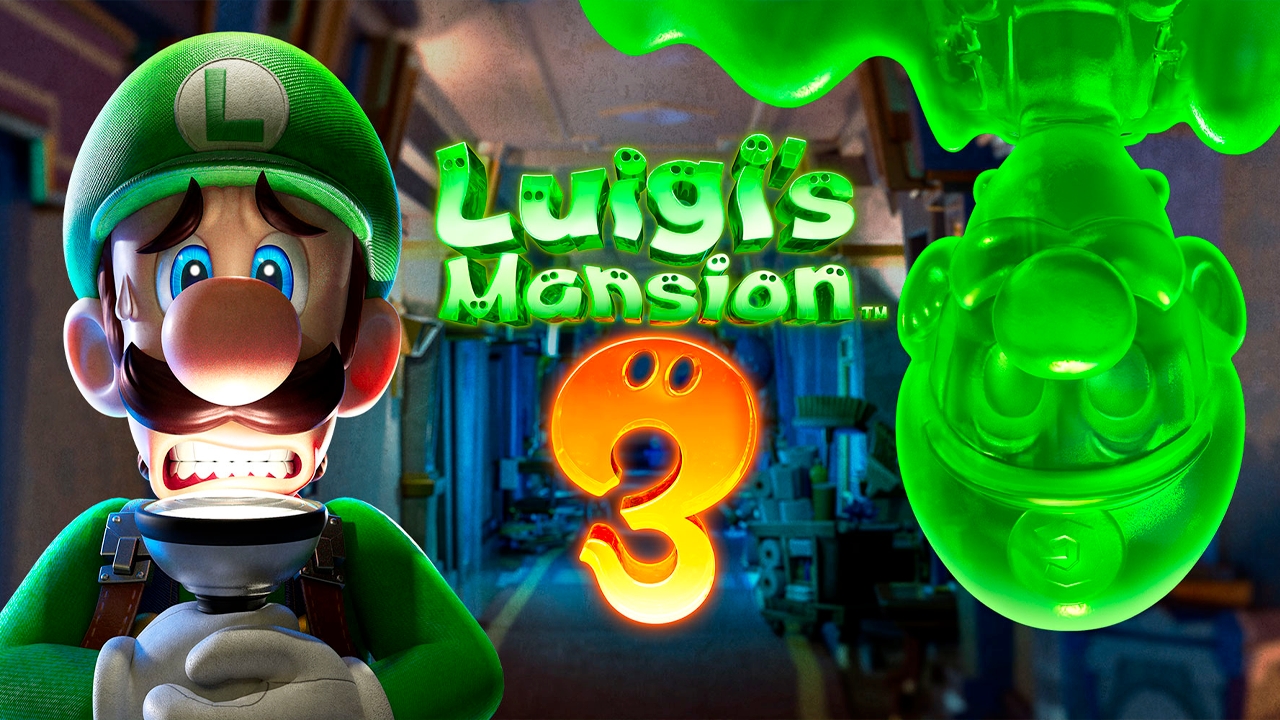 ~~~~~~~~~~~~~~~~

Score: ★★★★★★★★★☆ 9/10

~~~~~~~~~~~~~~~~

~~~~~~~~~~~~~~~~

#Review #Nintendo #Switch #Retail #eShop #Horror #Adventure #Action

~~~~~~~~~~~~~~~~
by Towafan7

on July 7th 2019, 12:40 pm
Search in: Headline News Stories
Replies: 30
Views: 716
~~~~~~~~~~~~~~~~
Labyrinthian Platforming At Its Finest!
~~~~~~~~~~~~~~~~
Developed by Nippon Ichi Software and published by NIS America, Lapis x Labyrinth is platformer with RPG elements, great aesthetics, and unique gameplay, but is it worth diving into? We think so and here's why:
The gameplay in Lapis x Labyrinth is absolutely bonkers, but in an ingenious and highly enjoyable way. There are tons of genres crammed into this title ranging anywhere from puzzle to platforming and even JRPG elements and the gameplay elements meld together seamlessly. The story is hilarious and fun as expected from a game developed by Nippon Ichi Software so expect to have an enjoyable romp!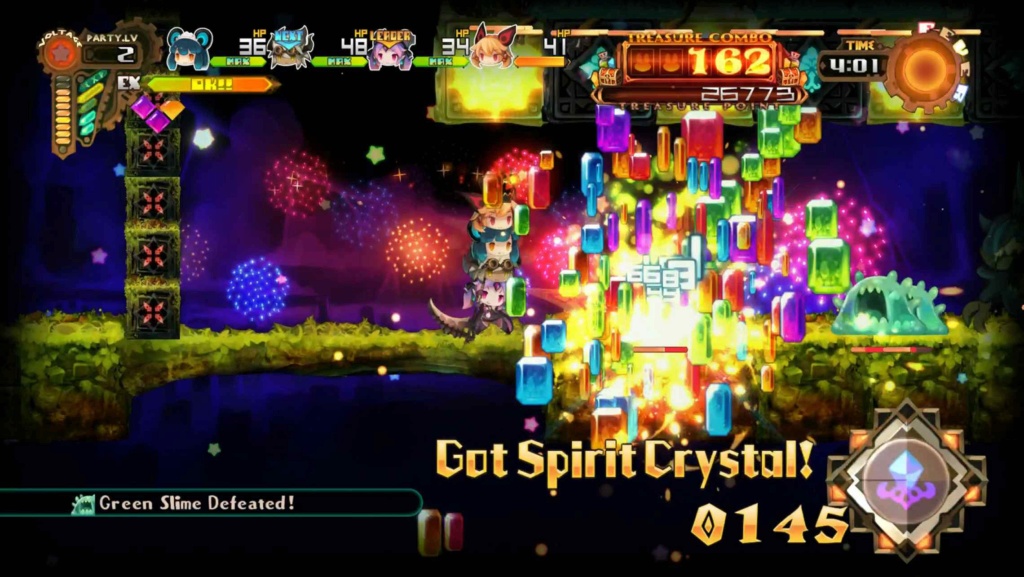 There are a ton different enemies in the game and the bosses are creative and a blast to take down! The controls are intuitive and easy to learn and the game's difficulty is nicely balanced! There are tons of skills and a balanced leveling system that adds a JRPG feel to the game as well.
The audio-visual presentation is superb with gorgeous character and enemy models, gorgeous level designs, and a fantastic soundtrack it's hard to not love this game!
Bottom-Line: With great gameplay, intuitive controls, and a fantastic audio-visual presentation it's hard to not immediately be immersed in Lapis x Labyrinth's amazing world and there's no real negative aspects to the game! Overall we give the game a good to great level of recommendation!
~~~~~~~~~~~~~~~~
Score: ★★★★★★★★¾☆ 8.75/10
~~~~~~~~~~~~~~~~
~~~~~~~~~~~~~~~~
#Review
#NipponIchiSoftware
#NISA
#PS4
#Retail
#PSN
#Platformer
#Puzzler
#Action
#JRPG
~~~~~~~~~~~~~~~~
by Towafan7

on April 14th 2019, 11:55 am
Search in: PS4 Retail Reviews
Replies: 24
Views: 1417
~~~~~~~~~~~~~~~~
Classic Arcade Goodness Making A Splash On PS4 and Switch!
~~~~~~~~~~~~~~~~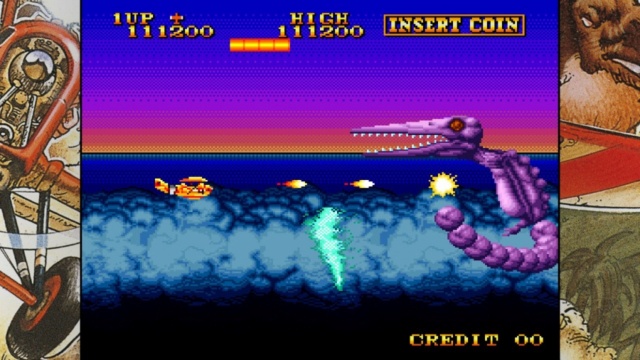 Developed by Digital Eclipse and published by NIS America, SNK 40th Anniversary Collection is a compilation of excellent retro arcade games from SNK's rich catalogue of software and there's a large variety of genres to be had so there's something for everyone in this collection of games. Is it worth its price though? We think so and here's why: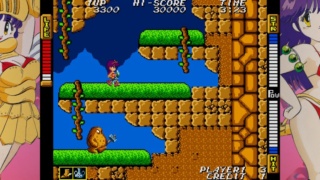 This collection of games is pretty impressive with fantastic emulation and amazing bonus content. You can choose the region of most games and some games you can even choose between a home console version and the original arcade version which is a nice touch. The games span several different genres so there is something for gamers of different tastes, however scrolling shmup's do dominate the lineup somewhat.
The games run as they should with little to no issues. The games also have a sharp image mode and even a full-screen mode and stretch mode if you want the original aspect ratio or don't like borders or arcade cabinet images on your TV screen while playing respectively. The gameplay options are somewhat limited, but are serviceable.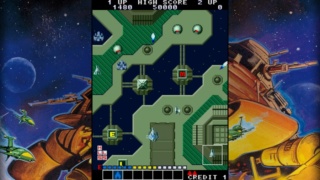 A cool feature of this compilation is that you can activate "watch mode" at the start to watch how the courses should be played and can jump in at any time which can help if you get stuck on a particular part of one of the games or to help you boost your scores by knowing how to do certain things in a particular way.
Back to the bonus content there's a plethora of cool info regarding  the included games in Museum Mode and tons of other juicy tidbits of awesomeness that you likely wouldn't expect to be included which is great for any arcade aficionado's!
The controls are pretty responsive and work as they are intended to which is nice as well. The audio-visual presentation is what it is and is more or less perfectly rendered from the source material. Sure there's a very rare visual or audio blip every now and then, but you'll likely not even notice these while playing and some of the games hold up quite well visually given their age. The soundtracks of many of the games range from good to great, but a few of the older titles do have rather limited chiptunes and can be somewhat grating, but overall it's a non-issue.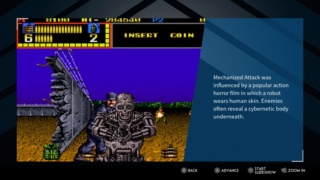 Bottom-Line: With a great selection of arcade game classics with tons of bonus content in the museum, excellent controls, and  near-perfect emulation including the audio-visual side of things, SNK 40th Anniversary Collection for the PS4 is a good title that is well worth purchasing if you're a fan of arcade gameplay and grew up with older games. On the downside these games are bite-sized compared to modern games and are mostly good for short-bursts of challenging fun. Overall we give the game a good level of recommendation!
~~~~~~~~~~~~~~~~
Score: ★★★★★★★★☆☆ 8/10
~~~~~~~~~~~~~~~~
~~~~~~~~~~~~~~~~
#Review
#NISAmerica
#DigitalEclipse
#Arcade
#Compilation
#Platformer
#Action
#Shmup
#RPG
#PS4
#PSN
#Retail
#Switch
#eShop
~~~~~~~~~~~~~~~~
by armerocks

on March 27th 2019, 9:02 pm
Search in: PSVR Reviews
Replies: 7
Views: 801
~~~~~~~~~~~~~~~~
Solid Wizardry!
~~~~~~~~~~~~~~~~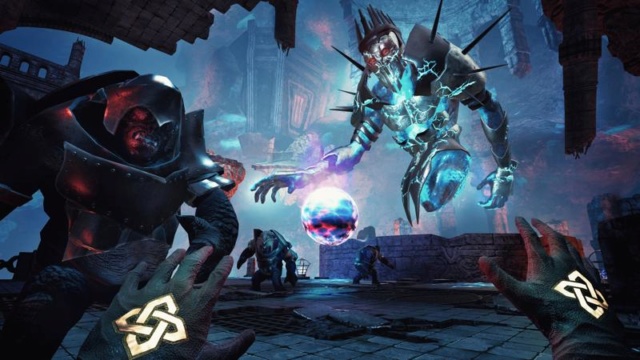 It is time! time to mage-up and uhm time-up… never mind! Ok here's our review for The Wizards: Enhanced Edition for the PSVR which is developed and published by Carbon Studios. OK so the game starts you out as an apprentice of sorts wanting to learn magic from a wizard, but the wizard who speaks to you doesn't have a body, so he begins with a small tutorial explaining the basic fireball spell and shield spell. After the tutorial is finished you get introduced to your study or hub world if you will.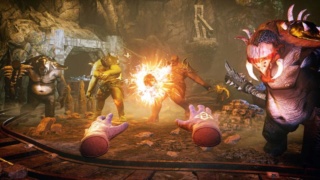 Basically you have 3 things you can do there. The main part which is a map were u chose the stage you want to go to, the table were you power up your spells and learn new one's. You can also test your spells as well. There's another table with a large sort of a sink? I'm not sure how to describe it, but it's basically water and a bunch of hands holding balls of colors and if you drop a ball into the water you can dip your hand and paint your hand the color you want for fun we guess.
You also have a fireplace were you can burn a book just for giggles.  Also while you on the map choosing a stage you have the option to insert a card into the stage that changes certain things like enemies have more hp or enemies are weaker, you only start with a few but as you progress you will find chest with a new card in it basically to alter the stage for a more challenging experience.
Now every stage has 3 hidden gems that you use in order to power up your spells and also depending how you fight you get scored on that but we honestly are not quite sure what determines a good score. In the end its just for a leader board thing, unless you're into being number one on the leader board you don't have to worry about that.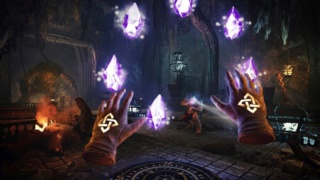 Now regarding the story, we found it ok, but nothing that really wowed us. Basically you travel through time and save certain time periods from monster and some sorcerer who's casting an evil spell. The somewhat troublesome thing thar I noticed is that it's a little bit too linear in the sense that there no monster around the map you just explore get trapped and have to beat monsters and survive in order to proceed, I was hoping for a little more interaction or to make it more lively but the stages continue same way, explore, get trapped, defeat enemies, continue. However we did find fighting bosses interesting.
The game also has an arena mode, but it really doesn't add anything all that exciting and like the campaign mode it has the same spells and you power up the spells by getting tokens which you get by playing in the arena and getting good scores, the arena has 3 modes, one where you defend pinewood from monsters while remaining in one spot only without moving, other mode is red crystals spawn around the map and you have to destroy them cause if more than 8 or 9 get damaged over time you lose, and the last one has you defending 3 giant crystals from monster attacks, the pinewood stage is the hardest because you can't move, just shoot spells left and right and kill monster before they reach the town, the one with the red crystal was so easy and boring that I let the monster just kill me.  
It was like 3 to 4 minutes of destroying crystals over and over again while completely ignoring the monster chasing us. And the last one is sort of like the pinewood one only that this time you moved over a large map while defending 3 crystals. Our main problem with the arena is that there's no music, at least nothing that would get you motivated all the time you're going to hear constant grunts from the enemy. You can also use and receive card like in campaign mode.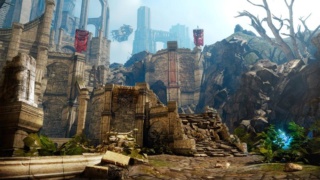 Visually the game looks really nice and has the option to play standing or sitting and adjusting heights to a certain height you can even changed it from teleporting to just walking or both, you can even change how you turn if you do sharp instant turns or slowly turn which you can also adjust the speed in which you turn, but personally I got more dizzy slowly turning than instant sharp turns.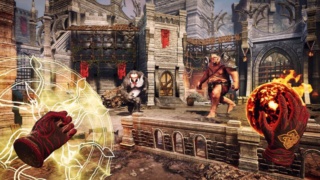 Good things:
1: It looks visually nice
2: It's quite fun to cast spells doing gestures
3: Has a good variety of control adjustments like for sitting or standing and  how it changes, how you turn which is very nice
4: Fighting bosses with magical spells feels pretty cool
Bad things:
1: Story is not very entertaining after a while
2: Too much repeat of the same explore a little get trapped, fight and continue.
3: Needs more spells the amount is not bad but it gets pretty repetitive quickly.
4: Needs better music especially in arena it just doesn't motivate me and I personally don't care about leader boards.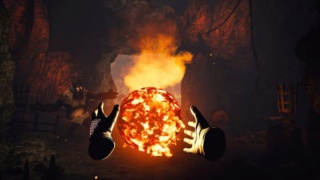 Overall I give the game a good level of recommendation. It's not a bad game, but it could be better, however it's about the norm for a VR game, I also didn't comment on the PS Move controller detection cause I don't have a lot of space where I live so I have to make do but the detection was good just had a few problems with the height making things to low or to high but I think that was more my problem with camera placement than the game. Also for those who care about leader board it should detail better how well you score.
~~~~~~~~~~~~~~~~
Score: ★★★★★★★☆☆☆ 7/10
~~~~~~~~~~~~~~~~
~~~~~~~~~~~~~~~~
#Review
#CarbonStudios
#Action
#Adventure
#VirtualReality
#PSVR
~~~~~~~~~~~~~~~~
by Towafan7

on March 19th 2019, 7:03 pm
Search in: PS4 Retail Reviews
Replies: 18
Views: 754
~~~~~~~~~~~~~~~~
A Guiding Lighthearted Adventure To Enjoy!
~~~~~~~~~~~~~~~~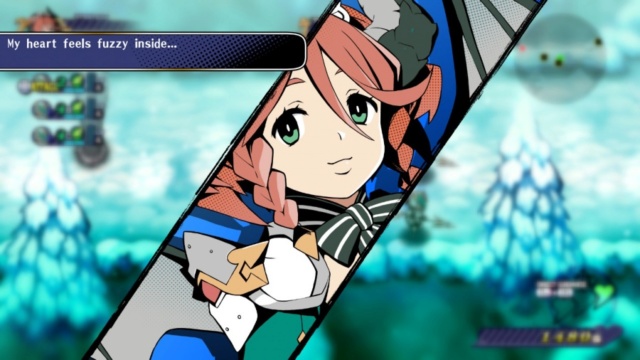 Developed by Nippon Ichi Software and published by NIS America, The Princess Guide is a strategic beat 'em up with RPG elements and is similar to Penny Punching Princess in many ways, but very different in others. How does this game stack-up in comparison to Penny Punching Princess? Continue reading our review to find out the answer!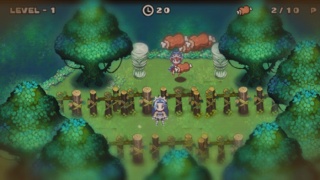 First off the story in the game, while somewhat basic is quite charming and sets the mood for the mostly enjoyable adventure. The characters are charming and lovable, the plot in borderline genius at times with clever plot-twists in a few of the four character's stories. Overall in this aspect the game is absolutely amazing.
The gameplay is good too, however several issues do hold the game back, which we'll explain a bit later on, but first let's talk about the positives! The zany beat 'em up formula from Penny Punching Princess is mostly intact here, but is more refined with a Full-fledged skill and stat building system for your princesses. With four princesses and four stories between them the game is quite substantially longer than Penny Punching Princess which is great as we felt that the aforementioned game was a tad on the short side.
The mechanics and enemies attack patterns also add almost a bit of a shoot 'em up feel to the game unlike the mostly hand-to-hand combat in PPP. There are even heavy tactical RPG elements thrown into the mix, further adding to the game's depth especially in the overworld area. Another
HUGE
difference between the two games is the added depth in the character building aspect of the game where you can really power-up your princesses. The main character "you" a.k.a. The Guide is able to be customized with whatever gender you want, and your choice  between different voices, character portraits, and name. Overall this does add a nice personal touch to the game and is much appreciated!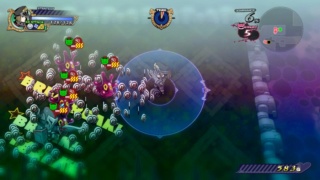 The downsides are basically bugs or technical issues. While rare, it is possible to accomplish every goal during a stage and still lose thanks to a rather unfortunate bug. There are a handful of visual bugs as well as semi-frequent crashes that we also encountered which hurts the game's overall score. Essentially without these bugs the game would have received a near-perfect score.
The controls in the game are intuitive and easy to learn yet can take a few days to fully master. The audio-visual presentation is vibrant and cheerful while absolutely ludicrous in some ways "We're looking at you boob jiggle". Otherwise it's quite good with excellent visual novel style storytelling with gorgeous character designs and backgrounds and a superb soundtrack. The character's voice acting did get on our nerves a bit however which is unfortunate, but only a minor gripe.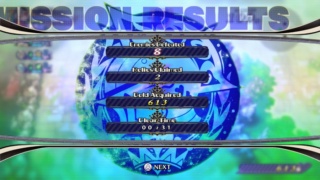 Bottom-Line: With an amazing story, good, but flawed gameplay, a mostly great audio-visual presentation, and solid controls, The Princess Guide is a great game in many ways and is well worth diving into, however some technical issues hold the game back quite a bit and as such we give The Princess Guide for the PS4 a solid level of recommendation.
~~~~~~~~~~~~~~~~
Score: ★★★★★★★☆☆☆ 7/10
~~~~~~~~~~~~~~~~
~~~~~~~~~~~~~~~~
#Review
#NISAmerica
#DeveloperPlaceholder
#JRPG
#Action
#Strategy
#BeatEmUp
#PS4
#Retail
#PSN
~~~~~~~~~~~~~~~~
by Towafan7

on March 11th 2019, 11:03 pm
Search in: PS4 PSN Reviews
Replies: 18
Views: 956
~~~~~~~~~~~~~~~~
Legendary Voyage!
~~~~~~~~~~~~~~~~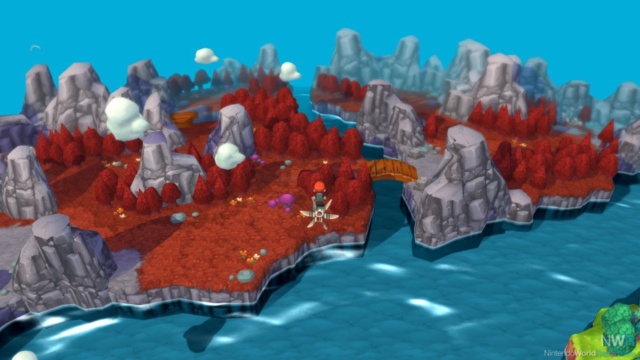 Developed and published by Shiro Games, Evoland: Legendary Edition is a series of two retro-style
action
-RPG's that are heavily inspired by classics such as The Legend of Zelda, Final Fantasy, Chrono Trigger, Metroid, Mario, Diablo, and many, many more series. But does this live up to the series that are the source inspirations for the game? Not quite, but it's still an amazing set of games nonetheless. Continue reading our review to find out why we enjoyed the game so much!
The story of the Evoland games are actually quite good and have tons of references from classic characters, to anime and western cartoons, and even non-animated programs. The characters in the games are quite lovable, but the one's in Evoland II are by and far more complex and relatable. The gameplay is pretty interesting as well. In the first game you basically start off in a world reminiscent to an original Gameboy title, but as you progress your game will evolve to become more and more modern, mostly by finding the upgrades through treasure chests.
The second game handles this differently, the game has a time-travelling theme with each era in time representing a different era in gaming. Both games also have different gameplay styles and elements that represent different classic series such as The Legend of Zelda, Final Fantasy, and more and at times you'll face turn-based battles, platforming segments, and more in this short, but sweet duo of quests!
The first Evoland is extremely short clocking in at around five to six hours in length while the second Evoland title is far longer clocking in at just under fifteen hours in length. It'll likely take around forty hours to earn the platinum trophy for the game. The game can be quite brutal on the hardest difficulty setting as well, but on the easy setting it is an absolute cakewalk so the standard difficulty is recommended for most first-time players of the game.
The controls are also superb which is always a good thing. The audio-visual presentation is absolutely incredible in Evoland as not only do the visuals and soundtrack perfectly reflect every era of gaming, and look AAA quality for each era save for a few exceptions. Speaking of the soundtrack it is quite catchy and enjoyable and fits the game perfectly.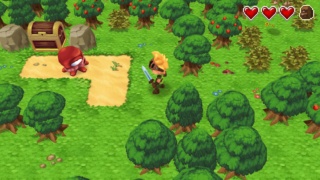 Bottom-Line: With an enjoyable story, excellent gameplay and controls, and an incredible audio-visual presentation with only a few minor exceptions in the visual department. The only other complaint we have with the games are the fact that they are extremely short, especially the first Evoland title, but otherwise the game is amazing! We give Evoland: Legendary Edition a great level of recommendation.
~~~~~~~~~~~~~~~~
Score: ★★★★★★★★★☆ 9/10
~~~~~~~~~~~~~~~~
~~~~~~~~~~~~~~~~
#Review
#ShiroGames
#JRPG
#Action
#Adventure
#PS4
#PSN
#Switch
#eShop
~~~~~~~~~~~~~~~~
by Towafan7

on February 15th 2019, 2:10 pm
Search in: Wii U Virtual Console Reviews
Replies: 24
Views: 862
~~~~~~~~~~~~~~~~
Link To The Amazing!
~~~~~~~~~~~~~~~~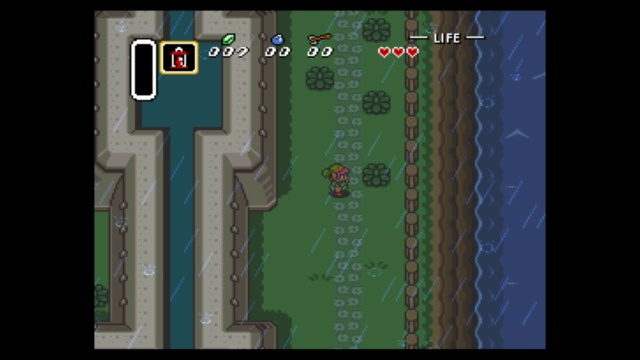 Developed and published by Nintendo, The Legend of Zelda: A Link To The Past returns to the formula that the original game in the series utilized, but adds to it in many ways and all of which are positive improvements! Continue reading our review to find out why we think you should add this retro game to your Wii U Virtual Console collection of games!
The story in ALTTP is by and far better than the one that the original The Legend of Zelda title had and showed that RPG's weren't the only genre that could be epic in this regard! The gameplay while similar to that of the NES original added quite a few changes such as eight-way movement, much more complex equipment, weapon and equipment upgrades, and even an entire second world.
The game is also quite lengthy for an SNES game that's not a JRPG, clocking in at over 20 hours in length! The controls are also easy to learn which is always a good thing! Another good thing is the game runs much better on the Wii U than it did on the original Wii with far less stuttering and frame-rate drops.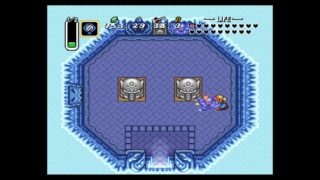 The controls in the game are quite good, but we highly recommend using the Wii Classic Controller Pro for the best experience. The game's Off-TV play is executed perfectly with a great balance in its sound-level and ALTTP looks absolutely gorgeous on the Wii U Gamepad.
The audio-visual presentation is also superb with gorgeous cartoonish graphics that are exceptionally detailed for an SNES title, and the animations are fluid with rarely any dropped frames. The soundtrack is also pure bliss with catchy chiptunes and surprisingly good sound effects!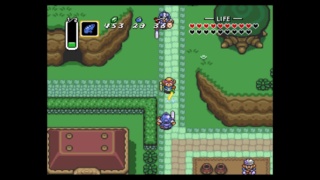 Bottom-Line: With an amazing and lengthy story , excellent gameplay, great controls, and a nearly flawless audio-visual presentation, The Legend of Zelda: A Link To The Past has aged gracefully and is just as fun today as it was when it was released well over 25 years ago! The better frame-rate compared to the Wii Virtual Console release makes this the most definitive re-release of the game thus-far! We give The Legend of Zelda: A Link To The Past for the Wii U Virtual Console a perfect level of recommendation!
~~~~~~~~~~~~~~~~
Score: ★★★★★★★★★★ 10/10
~~~~~~~~~~~~~~~~
~~~~~~~~~~~~~~~~
#Review
#Nintendo
#Action
#Adventure
#WiiU
#3DS
#Wii
#eShop
#VC
~~~~~~~~~~~~~~~~
by Towafan7

on November 3rd 2018, 8:28 pm
Search in: PS3 Retail Reviews
Replies: 14
Views: 1086
~~~~~~~~~~~~~~~~
F = Fantastic!
~~~~~~~~~~~~~~~~
Developed and published by Bandai Namco, Tales of Graces F is most definitely the best Tales of title since Tales of Symphonia and even exceeds it in many aspects! Continue reading the rest of our review to find out just why we hold this game in such high regard!
Tales of Graces "F" uture's story is among the best we've seen in ages from a JRPG, it's a tale of growing up and learning from one's past. The main game is separated into three different story arcs, Childhood Arc, Adult Arc, and Future Arc and in-total the game is about 60-70 hours long if you power through it, but if you want to get everything in the game, expect to sink 200-300 hours into the game! The story is a touching and heartfelt one, albeit exceptionally dark. Despite this the game's characters often do a great job at throwing in humor whenever things start getting too dark. This constant roller-coaster between seriousness and silliness is one of Tales of Graces F's greatest strengths!
The gameplay is crazy good with a unique battle system. Basically the battles are in real-time just as in other Tales of titles and you can freely move and attack enemies, but things are pretty different than in say Tales of Symphonia. First of all arts are separated into Assault Arts and Beta Arts, Assault Arts is basically a combo system reminiscent of beat 'em up's and fighters where attacking using different direction combinations will result in different combo attacks, some can be almost as good as Beta Arts, so learning combo's is key to mastering the game!
Another unique gameplay element is the revamped title system which allows you to learn arts, upgrade stats and arts, leart unique combat skills, and earn costumes by earning SP, if every time you earn enough SP you'll rank up your titles which each of the five ranks earns you a skill, buff, costume, etc. And once you reach rank 5 you can earn additional SP to master the title which boosts the effects of the title.
The game has done away with Technique Points or TP which were basically Magic Points in exchange for a Combo Count system CC for short. Your arts and combo's use up CC and when you run out you can't attack until it recharges, but luckily this only takes a second or two tops. You can raise your CC by gaining levels, reaching certain ranks in certain titles, and by upgrading your weapons.
The game also possesses an item upgrade and creation system called dualization which has you combine items to create new ones or upgrade equipment by reforging them into stronger or completely new forms. The game also has some puzzle solving here and there which actually gets quite challenging especially in the Future Arc, but shouldn't be impossible to figure out on your own.
As always you can start a new game plus after completing the game, but unlike the typical grade store, you no longer earn Grade Points during battle, instead certain accomplishments earn you points, the best source of Grade Points is easily from mastering titles, each title you master earns you a small sum of Grade Points and with nearly 700 titles in-total you can rack-up a tremendous amount of points to give you an edge in the next playthrough, which you'll need if you ever want to beat the game in Evil difficulty mode.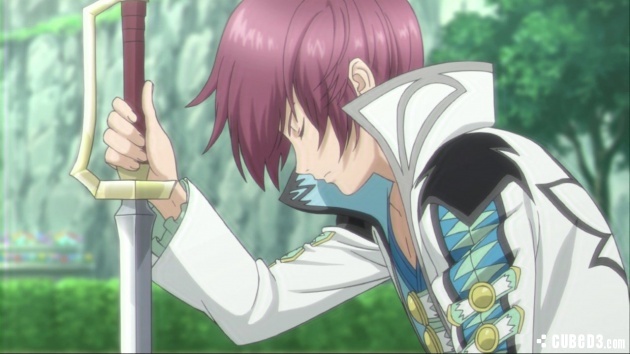 Lastly the game possesses a Trials of Graces mode which gives you some challenges to test your skills of the game, it's an interesting albeit forgettable mode, but can be fun. The controls in the game are easy to learn, but quite difficult to master so you'll need some practice to get skilled at playing this game!
As for the audio-visual presentation, Tales of Graces F looks incredible considering it was originally released as a Wii title in Japan, the world is lush and detailed, the characters are unique and look amazing, and the special effects can be breathtaking at times. The soundtrack is absolutely amazing and fits the mood of the game perfectly, while the voice acting is superb! Overall the audio-visual presentation is just as flawless as the rest of the game!
Bottom-Line:

With blissful gameplay, a top-notch story, excellent controlls, and a flawless audio-visual presentation, Tales of Graces F is by far the best game in the long-running Tales of series and will provide fans of the genre hundreds of hours of superb gameplay! We wholeheartedly recommend this game to any and all PS3 owners and award this game a perfect level of recommendation!
~~~~~~~~~~~~~~~~
Score: ★★★★★★★★★★ 10/10
~~~~~~~~~~~~~~~~
~~~~~~~~~~~~~~~~
#Review
#BaindaiNamco
#TalesOfGraces
#JRPG
#Action
#PS3
#Retail
#Wii
~~~~~~~~~~~~~~~~
by Towafan7

on October 26th 2018, 11:43 pm
Search in: PS4 Retail Reviews
Replies: 18
Views: 1017
~~~~~~~~~~~~~~~~
Hits Like A Typhoon, But Never Reaches The Stratosphere.
~~~~~~~~~~~~~~~~
Developed by Kadokawa Games and Published by NiS America, Metal Max Xeno is an
action
game that pits a platoon of tanks against a bunch of iconic and not so iconic mechanical monstrosities in a bizarre turn-based JRPG series. Is this a top-tier game? No, but it has its moments, do we recommend the game though? Continue reading our review to find out!
Metal Max Xeno is a game in the long-running Metal Max series, but is only the second game in the franchise to see a western release. The first was "Metal Saga" which released in North America in 2005 on the PS2. The story is REALLY dark, the world is an absolute hell, and the few people left are being hunted down by a diabolical Artificial Intelligence. The characters are pretty messed up as you'd imagine, but some of them have pretty decent character growth during the game's story!
The gameplay is quite unique, with turn-based battles featuring fully customizable tanks. Think of it as a cross between Valkyria Chronicles, Car Battler Joe, and MS Saga? It's really hard to describe, but all comes together rather well. The game is pretty standard length for a JRPG, clocking in at around 50-60 hours, but the game is tough-as-nails so expect your first playthrough to be substantially longer. The game is also a complete grindfest for the first 15-20 hours, luckily it becomes much more enjoyable in the last two-thirds of the game.
The controls are somewhat cumbersome and takes a bit of time to get used to, but overall it's not bad. The audio-visual presentation is pretty average, though the voice acting is good, the music is rather uninspiring and the visuals are extremely drab with the exception of the characters which are detailed and look amazing. This is easily the game's biggest flaw, but overall the game is a solid and unique JRPG.
Bottom-Line:

With excellent yet unique gameplay, a decent story, and a ton of customization options, Metal Max Xeno for the PS4 is a refreshingly unique JRPG that can be great fun after the early game grinding. The audio-visual presentation does hold the game back quite a bit, but overall we give Metal Max Xeno a solid level of recommendation!
~~~~~~~~~~~~~~~~
Score: ★★★★★★★☆☆☆ 7/10
~~~~~~~~~~~~~~~~
~~~~~~~~~~~~~~~~
#Review
#KadokawaGames
#NiSA
#Action
#PS4
#Retail
~~~~~~~~~~~~~~~~
by Towafan7

on August 29th 2018, 6:24 pm
Search in: PS4 Retail Reviews
Replies: 26
Views: 1500
~~~~~~~~~~~~~~~~
Pervy Sages of The World Unite!
~~~~~~~~~~~~~~~~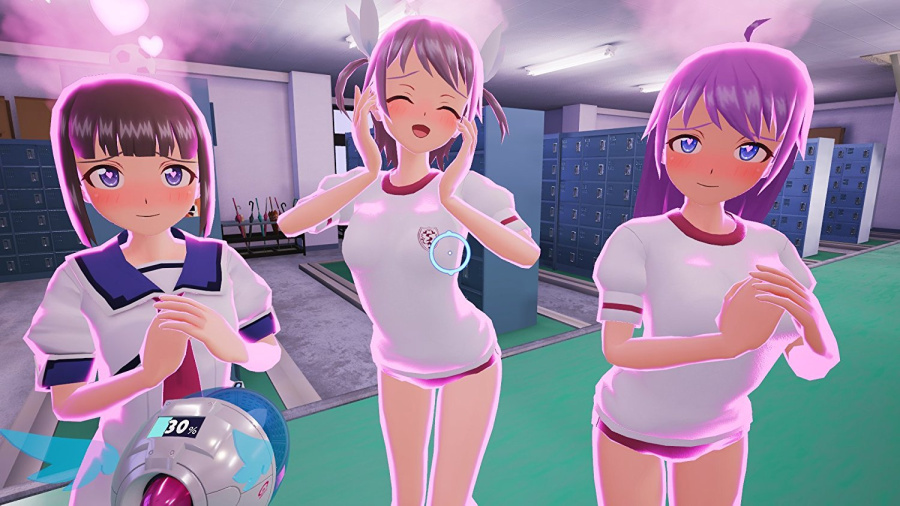 Developed by Inti Creates and published in Europe by PQube, Gal Gun 2 is a very provocative and VERY Japanese game at its core and requires a very specific set of tastes in games, in other words it's ϋber niche. That said there's definitely something alluring about this title, but is it worth purchasing? Continue reading our review to find out: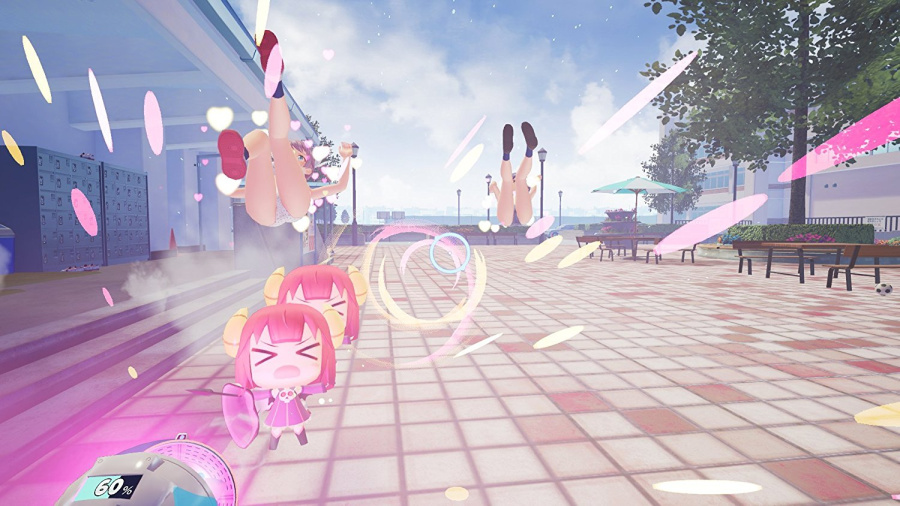 The game has you fight a demon who's possessing schoolgirls with your mighty blowdryer that you obtain from a special app. This might sound weird and it
IS
weird, but the gameplay is quite amusing and enjoyable albeit definitely
NOT
for children or teenagers, I daresay if you have kids don't play this unless they're away or in bed and you're playing in your mancave. Seriously this game is that sexually inappropriate for young audiences.
That said the game's missions are quite shallow and don't possess much variety and the game itself is quite short as well. There's not much to do once you finish the game either which really hurts the game's replayability.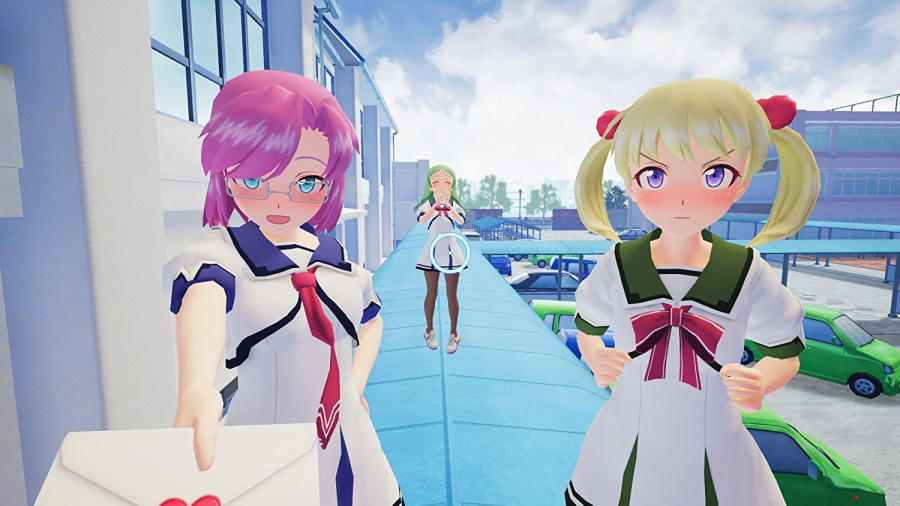 Visually the game is an improvement over the first game, but the world is still rather sparse and lifeless and the characters are okay, but not all that good looking. The auidio-presentation is good, but a bit lacking in variety of BGM's in the soundtrack. Overall the audio-visual presentation is average in our opinions.
Bottom-Line:
With fun albeit lacking gameplay, a very niche story that is as crazy as they get, and an average audio-visual presentation, Gal Gun 2 can be fun at times, but we can't recommend paying full price for the game. Nonetheless if you're an adult gamer and find the game on a good sale for a good price it could be a worthwhile purchase. Overall we give Gal Gun 2 a decent level of recommendation.
~~~~~~~~~~~~~~~~
Score: ★★★★★★☆☆☆☆ 6/10
~~~~~~~~~~~~~~~~
~~~~~~~~~~~~~~~~
#Review
#GalGun2
#PQube
#IntiCreates
#Niche
#Adult
#Action
#PS4
#Switch
#Retail
#PSN
#eShop
~~~~~~~~~~~~~~~~
by Towafan7

on December 22nd 2017, 8:30 pm
Search in: Vita Retail Reviews
Replies: 18
Views: 1287
~~~~~~~~~~~~~~~~
Fairy Good Song! Sorry For The Dreadful Pun...
~~~~~~~~~~~~~~~~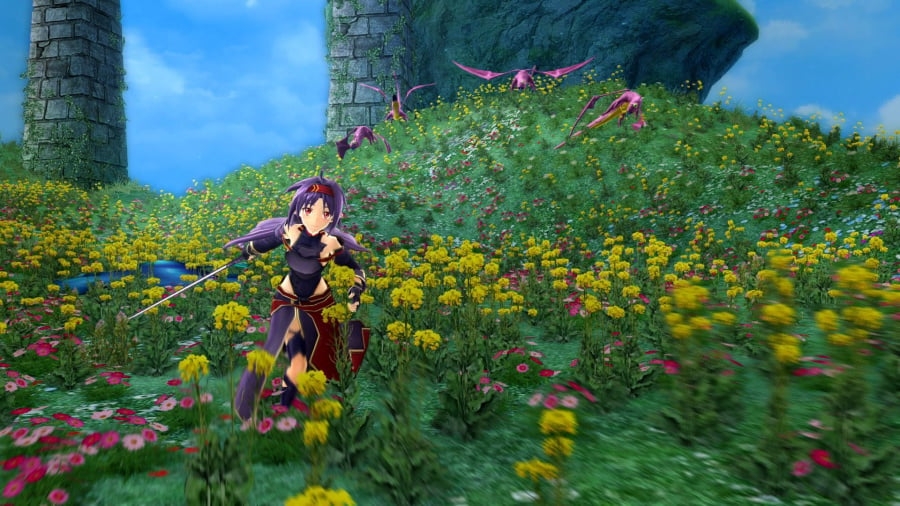 Developed by Artdink and published by Bandai Namco, Sword Art Online: Lost Song takes place in Alfheim in the SAO mythos and is a gorgeous looking Vita game to say the least, but how does the gameplay hold up? Continue reading our review to find out!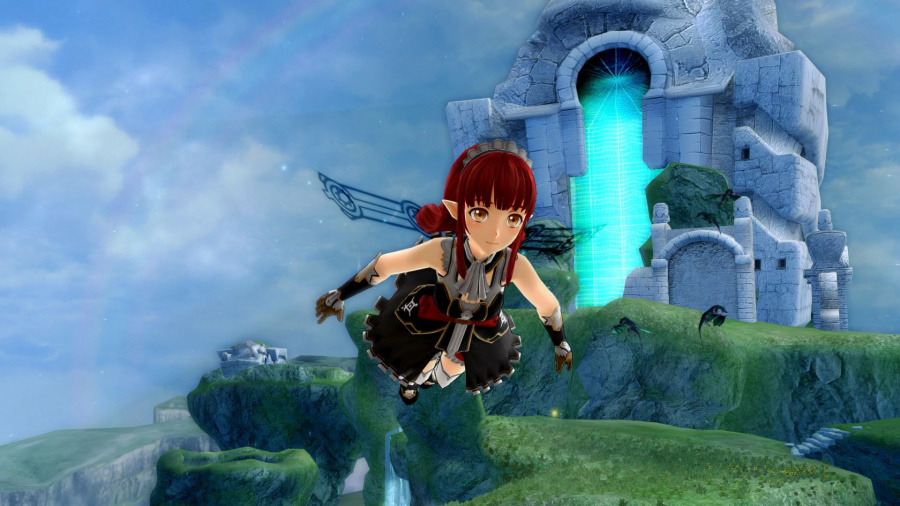 The gameplay in Lost Song is vastly different from that of Hollow Fragment and in many ways it makes the game much more accessible and enjoyable than its predecessor. There are two
HUGE
differences between Lost Song and Hollow Fragment, the first is obviously the flight system which is very fun, but sadly is only used in the open fields of the game, and the second is that your characters can use magic to dominate the battlefield! The magic you can use depends on your character's race. Some characters such as Rain even have original sword skills that only they possess.
Another new feature is that you can choose to play as any of the 20+ included anime characters and Rain or a original character you can create, be warned that the character creation is extremely limited and disappointing. Much like Sword Art Online: Hollow Fragment, Sword Art Online: Lost Song takes place in an alternate reality to the anime series and light novels. Basically the anime and light novels occur in Timeline A while each of the games take place in let's say Timeline B. There's a definite continuity to the games so the storylines do compliment one-another.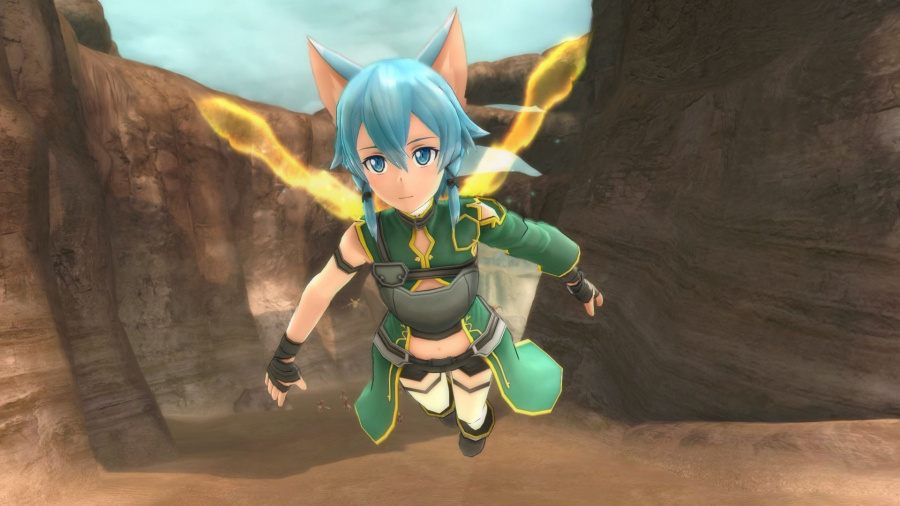 The difficulty in Sword Art Online: Lost Song can be brutal at times unless you spend alot of time grinding levels, and weapon/skill mastery. Also the controls can be fairly daunting at first until you get used to the spellcasting and flight engine in the game. The game is much shorter than Sword Art Online: Hollow Fragment so don't expect a single playthrough to take over a hundred hours this time around. Sword Art Online: Lost Song is also PSTV compatible which is always a good thing in our opinions!
The audio-visual presentation in this game is leaps and bounds better than those in Sword Art Online: Hollow Fragment. The PS4 version shown in the images is basically an upscaled version of the Vita game so expect to be be impressed! The character models are gorgeous and highly detailed, the world is beautiful beyond expectations, and the game's handful of CG cutscenes are a sight to behold! The music is generally better than Hollow Fragment's, the only downside to the audio presentation is that there is no option for English voice acting.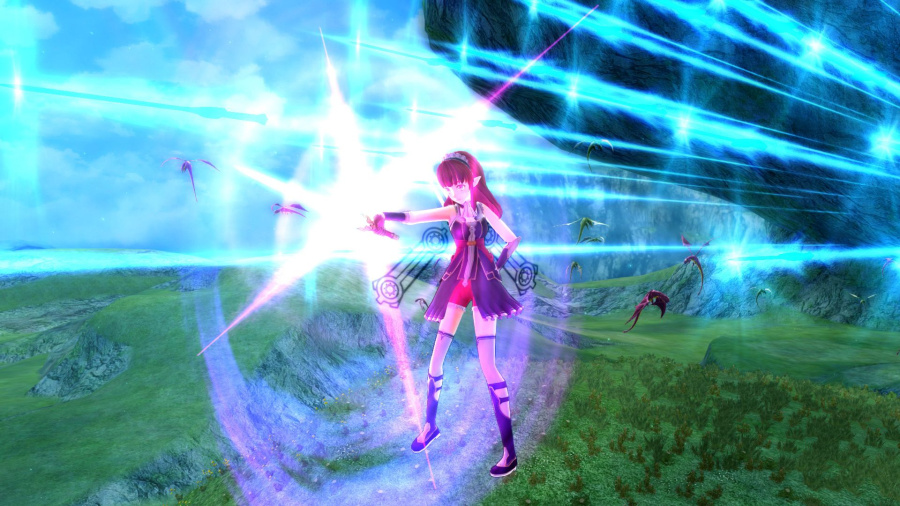 Bottom-Line:
With excellent gameplay that is both unique and highly enjoyable, a superb story, and top-notch visuals, Sword Art Online: Lost Song will be an instant hit for any fan of the franchise, while the unique gameplay mechanics and PSTV compatibility will appease hardcore gamers to their core! The soundtrack is also improved over that of Hollow Fragment. The only two things we found disappointing was how short the game is for a JRPG and that once again English voice acting isn't available in the game. Still the game is a fantastic addition to any Vita or PSTV owner's game library and as such we give the game a good to great level of recommendation!
~~~~~~~~~~~~~~~~
Score: ★★★★★★★★½☆ 8.5/10
~~~~~~~~~~~~~~~~
~~~~~~~~~~~~~~~~
#Review
#SwordArtOnlineLostSong
#Vita
#PSTV
#PS4
#BandaiNamco
#ArtDink
#JRPG
#Action
#Gaming
~~~~~~~~~~~~~~~~
by Towafan7

on June 20th 2016, 2:14 pm
Search in: Wii U eshop Reviews
Replies: 7
Views: 1334
~~~~~~~~~~~~~~~~~~~~~~~~~~~~~~~~~~~~~~~~~~~~~~~~~~~~~~~~~~~~
One of The Best Adventure Titles For U!
~~~~~~~~~~~~~~~~~~~~~~~~~~~~~~~~~~~~~~~~~~~~~~~~~~~~~~~~~~~~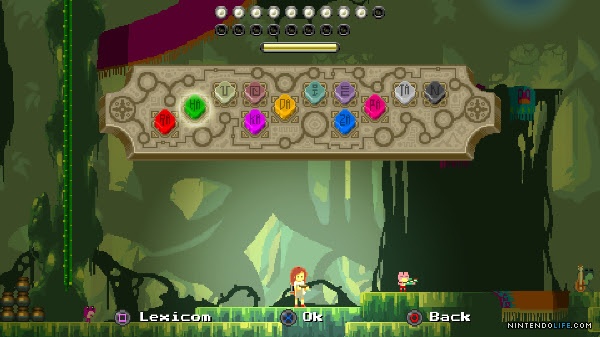 Developed by LookAtMyGame and published by Aksys Games Chronicles of Teddy: Harmony of Exidus is an Adventure-Platformer in the veins of Zelda II for the NES or the Wonder Boy series. The game was originally nearly broken when it launched on the Wii U eShop, but was quickly patched "at least in North America" so what do we think of the title now that it's been patched? Continue reading our review to find out the answer to that question:
The gameplay in Chronicles of Teddy is very polished and enjoyable, with enough content to be considered a full retail release! There are four main dungeons chock full of unique enemies and bosses as well as several smaller mini-dungeons to test your wits! The game has quite a steep difficulty spike near the end so expect to get stumped!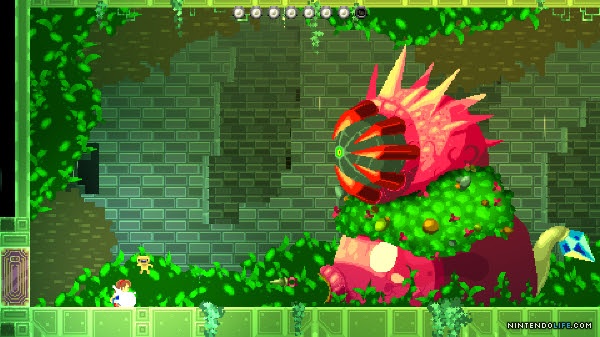 A unique element of the game is that you communicate and solve puzzles using a unique musical instrument in the game. In fact if used cleverly enough you can even get past certain bosses without even having to face them, which is a really cool feature in our opinions! You can also find new powers to progress further into the game's world after completing each dungeon.
The game's controls are quite tight and are easy as pie to learn which is always a very important factor for any game! The Off-TV-Play is always a welcome feature, as is the option to use any one of a plethora of controllers such as the Classic Controller Pro, Wii U Pro Controller, and of course the Gamepad!
Visually the game is gorgeous with colorful and cheery backgrounds, unique character and enemy models, and splendidly awesome bosses that really add to the overall experience and the sound-track is equally as enjoyable! You won't hear a single complaint about the audio-visual presentation from us, however the patch that fixed various freezing problems and issues that caused the audio to permanently cut-out in North America has not been released in Europe at the time that we published this article so expect a vastly inferior experience if you're a European gamer...
Bottom-Line:
With great gameplay, solid controls, and an excellent audio-visual presentation, Chronicles of Teddy: Harmony of Exidus is a top-notch eShop adventure that no Wii U owner should skip, unless of course you're a European gamer since the gamebreaking glitches haven't been patched up yet in the region. The game is a meek 2/10 in Europe in our opinions, however the fully functional North American version gets a great level of recommendation from us!
Price: £12.09/$14.99
~~~~~~~~~~~~~~~~~~~~~~~~~~~~~~~~~~~~~~~~~~~~~~~~~~~~~~~~~~~~
Score: ★★★★★★★★★☆ 9/10
~~~~~~~~~~~~~~~~~~~~~~~~~~~~~~~~~~~~~~~~~~~~~~~~~~~~~~~~~~~~
~~~~~~~~~~~~~~~~~~~~~~~~~~~~~~~~~~~~~~~~~~~~~~~~~~~~~~~~~~~~
#Review
#WiiU
#eShop
#Adventure
#Action
#AksysGames
~~~~~~~~~~~~~~~~~~~~~~~~~~~~~~~~~~~~~~~~~~~~~~~~~~~~~~~~~~~~