KeAfan7

Admin

Super Poster!

This member has made a splash by posting over 10,000 messages and comments in our community!

Mega Coinage!

This kind user has earned over 50,000 Coins! Happy posting!
~~~~~~~~~~~~~~~~
A Landmark SRPG Series Returns!
~~~~~~~~~~~~~~~~
Developed by Chara-Ani Games and published by NIS America, Langrisser I & II are HD remakes of two iconic GENESIS/Megadrive SRPG's. Does this remake collection live up to the original releases? We think so, but you'll have to read the rest of our review to find out why!
Pre-dating the Western localization of the Fire Emblem series by more than a decade, the Langrisser series was the defacto go-to for strategy RPG fans outside of Japan, at least until Final Fantasy Tactics was released and even still this series was superior to FF Tactics in depth and strategic gameplay in many ways. The story, while good shows its age with very simple storytelling, which isn't necessarily a bad thing since the light story elements allow you to quickly get into the heart of the game which is its strategic gameplay!
As with any good strategy game you've got grid-based combat, units that can be promoted, tons of different unit classes, and a surprisingly good skill system with attacks, support, and even passive skills and attacks. The games are pretty long, with Langrisser I clocking in at 25 hours in length and its sequel Langrisser II clocking in at over a whopping 40 hours in length. The controls are easy to learn and are quite a bit better than those in the GENESIS versions of the games.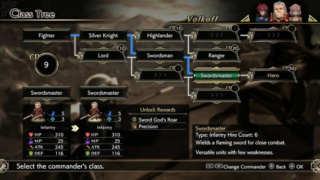 The game has a both modern and original audio and visual options which is a fantastic touch, while it's mostly fantastic some of the character sprites are pretty low quality and have a mobile freeware feel to them, but overall the visuals and soundtrack are top-notch!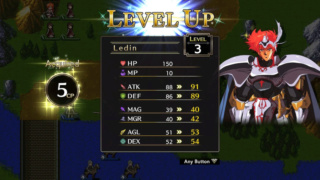 Bottom-Line: With a good story, excellent gameplay and controls, and a mostly top-notch audio-visual presentation, Langrisser I & II is a superb title for any aficionado of SRPG's and RPG's in-general and as such we give the collection a great level of recommendation!
~~~~~~~~~~~~~~~~
Score: ★★★★★★★★★☆ 9/10
~~~~~~~~~~~~~~~~
~~~~~~~~~~~~~~~~
#Review
#NISA
#CharaAniGames
#SRPG
#Strategy
#PS4
#Switch
#PSN
#eShop
~~~~~~~~~~~~~~~~
ToughGamer likes this post
Permissions in this forum:
You
cannot
reply to topics in this forum