Towafan7

Admin

Is this game a true masterpiece? Let's find out!
Story:
In The Last Story you take on the role of a band of mercenaries who aspire to be knights and uncover the secrets of Lazulis Island which are quite predictable to be honest, but that doesn't detract from the emotional character driven story one bit. The story does throw a few plot twists in during the second half of the game and has a rather unique ending, in which you actually have control of your party during the several chapter ending!
Gameplay:
The Last Story boasts a real-time combat system where you control Zael and use his comanding abilities to give your party orders and direct their attacks against the monsters! Zael can also order magic users such as Yurick to destroy bridges and other hazards to take out enemies or progress further in a dungeon. This game also has many sidequests to obtain new dyes and effects as well as an online arena to fight monsters alongside your Wii Friends or fight against you friends in death match!
Know your surroundings, sometimes a fight can't be won by normal means, so you must check your surroundings and use your head to win such battles! Overall this game has some of the best action RPG gameplay you'll find on the Wii!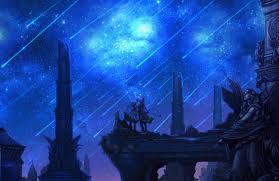 Graphics:
The graphics in The Last Story are impressive as the character models are detailed and the city is massive with alot of people walking around, the game has some nice cut-scenes, but I couldn't help noticing the framerate drops and slowdown that occurs frequently throughout the game, luckily this rarely occurs during battle so it's more of a nuisance then anything else.
The draw distance is also limited, but by using clever blurring effects Mistwalker made the game have less jaggies and other graphical glitches than Xenoblade Chronicles experiences!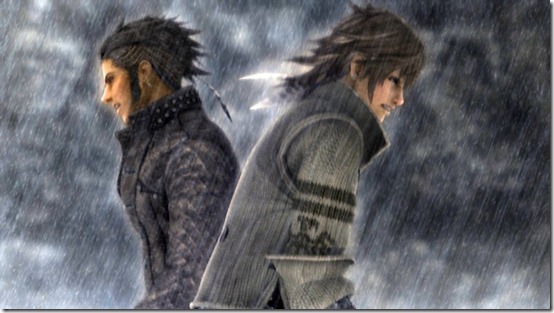 Sound:
This game has a decent British voice acting cast like Xenoblade Chronicles, and most do a good job expressing the personalities of the characters they voice. There are a few out of place or weak voices, but overall Mistwalker did a fine job with casting in this game!
The sound effects are also of high quality, however you won't notice them much outside of cut-scenes or in town as the beautiful battle music will usually drown out the background noises. The music in towns and certain dungeons outside of battle, however were a little weak, but were not bad by any means.
Bottom-Line:
With an amazing character driven story, fun real-time battles, gorgeous visuals, and good soundtrack this game is a great edition to any Wii game collection, however some visual glitches and somewhat weak music tracks do impact this game's score, but make no mistake this game is still amazing!
I give The Last Story a 9/10!
Score:
★★★★★★★★★☆ 9/10
Last edited by Ichigofan on April 28th 2016, 5:59 pm; edited 1 time in total
Permissions in this forum:
You
cannot
reply to topics in this forum