KeAfan7

Admin

Super Poster!

This member has made a splash by posting over 10,000 messages and comments in our community!

Mega Coinage!

This kind user has earned over 50,000 Coins! Happy posting!
~~~~~~~~~~~~~~~~
Overlord of The Century!
~~~~~~~~~~~~~~~~
Developed and published by Nippon Ichi Software, Disgaea 4+ Complete is a collection that compiles Disgaea 4 and all of its DLC into a single bundle and to be honest it is an absolutely amazing deal! Continue reading our review to find out more about this fantastic title!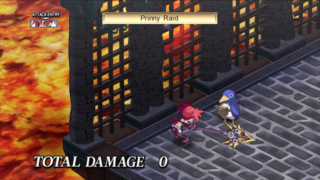 Disgaea has always been the epitome of excellence when is comes to Japanese strategy based tactical RPG's and this game is no different with a superb and zany story and excellent gameplay that we'll be talking about shortly, overall this game oozes of quality and any SRPG fan should checkout this amazing series!
Now as for the gameplay itself the game is split into a few different parts, a city hub where you shop, train your units, among other useful things, missions where you battle in strategic grid-based battles against enemy units, and there are online matches to test your mettle against other players! There are other gameplay modes as well, but these are the three primary sections of the game.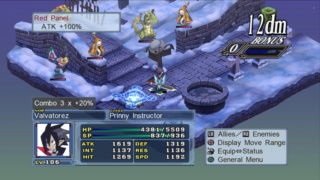 The hub of the game has a ton of various functions as is typical in the series, but there are new things to do such as expeditions, which are basically roguelike missions that can pay players off handsomely assuming they can complete these missions. The story missions are well thought out and the story itself is quite enjoyable.
The controls are easy to learn as expected from a strategy RPG, and the game can be quite challenging at times so don't expect to breeze through the game. The audio-visual presentation is terrific as the characters, objects, and areas are vibrant and detailed and the voice acting and soundtrack are equally as good and fit the game beautifully.
Bottom-Line: With a humorous story, great gameplay and excellent audio-visual presentation, Disgaea 4 Complete+ will hook fans of the genre almost immediately and the included DLC with many hours of additional content will keep them coming back for more! We give the game a great level of recommendation!

Score: ★★★★★★★★★☆ 9/10

#Review #NISA #NipponIchiSoftware #PS4 #PS3 #Vita #Retail #PSN #SRPG #Strategy #RPG
Last edited by Towafan7 on March 28th 2020, 6:53 pm; edited 1 time in total
Permissions in this forum:
You
cannot
reply to topics in this forum