KeAfan7

Admin

Super Poster!

This member has made a splash by posting over 10,000 messages and comments in our community!

Mega Coinage!

This kind user has earned over 50,000 Coins! Happy posting!
~~~~~~~~~~~~~~~~
Labyrinthian Platforming At Its Finest!
~~~~~~~~~~~~~~~~
Developed by Nippon Ichi Software and published by NIS America, Lapis x Labyrinth is platformer with RPG elements, great aesthetics, and unique gameplay, but is it worth diving into? We think so and here's why:
The gameplay in Lapis x Labyrinth is absolutely bonkers, but in an ingenious and highly enjoyable way. There are tons of genres crammed into this title ranging anywhere from puzzle to platforming and even JRPG elements and the gameplay elements meld together seamlessly. The story is hilarious and fun as expected from a game developed by Nippon Ichi Software so expect to have an enjoyable romp!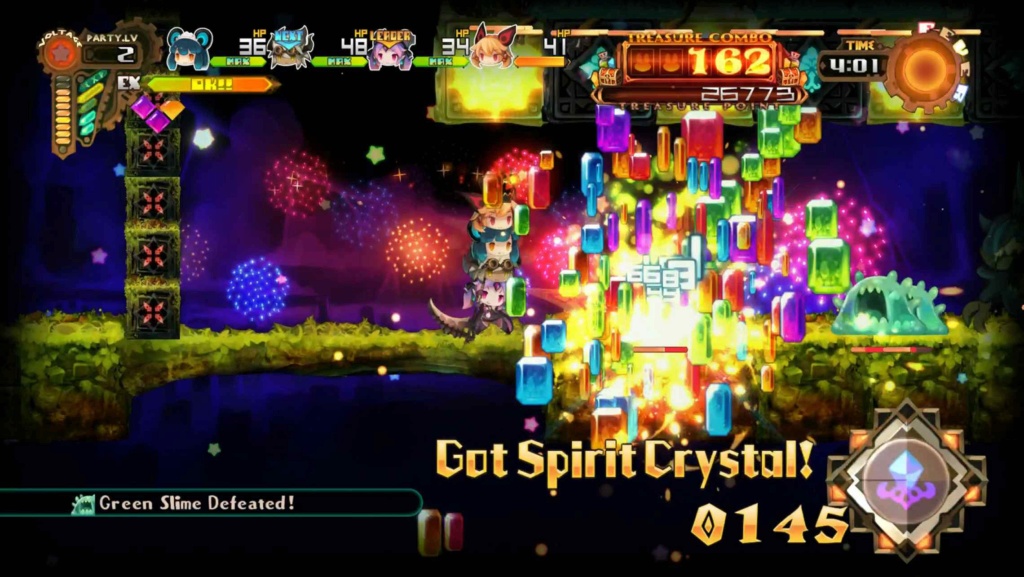 There are a ton different enemies in the game and the bosses are creative and a blast to take down! The controls are intuitive and easy to learn and the game's difficulty is nicely balanced! There are tons of skills and a balanced leveling system that adds a JRPG feel to the game as well.
The audio-visual presentation is superb with gorgeous character and enemy models, gorgeous level designs, and a fantastic soundtrack it's hard to not love this game!
Bottom-Line: With great gameplay, intuitive controls, and a fantastic audio-visual presentation it's hard to not immediately be immersed in Lapis x Labyrinth's amazing world and there's no real negative aspects to the game! Overall we give the game a good to great level of recommendation!
~~~~~~~~~~~~~~~~
Score: ★★★★★★★★¾☆ 8.75/10
~~~~~~~~~~~~~~~~
~~~~~~~~~~~~~~~~
#Review
#NipponIchiSoftware
#NISA
#PS4
#Retail
#PSN
#Platformer
#Puzzler
#Action
#JRPG
~~~~~~~~~~~~~~~~
Permissions in this forum:
You
cannot
reply to topics in this forum