Towafan7

Admin

__________________________________________________________________________________________
The Many Layers of An Epic Upcoming Platformer, Poncho's Developer Delves Further Into Detail!
Earlier this week we got the opportunity to interview Danny Hayes from Delve Interactive to learn more about the developer's upcoming Wii U eShop platformer Poncho! He had some very interesting details to share with us. Here's the interview in-full:
Danny Hayes: Delve Interactive wrote:

How long has Poncho been in development?[Delve]:

It's been going for about 3 years now. It was 2 years part time while we had day jobs, then we all quit and went into risking it all to finish this thing!

How many people are working on the game?[Delve]:

There's 3 of us: Danny Hayes who does the coding and design, Jack Odell who does music and design, and Matthew Weekes who does all our wonderful art.

Poncho seems to use the multi-layered platforming approach that Mutant
Mudds and Xeodrifter from Renegade Kid used and expands upon it with many additional layers rather than just two-three layers! Could you tell us more about
how this feature will be utilized in this game?[Delve]:

There's a ton of things, but it starts fairly simple. You have 3 layers you can shift into, and generally it's about moving around those layers to get through each area. Then we start to mix it up with entire layers that move side to side, objects that move between layers, 6 layer levels, levels where the layers constantly move between 2D and 3D and merge, plus more. I don't want to spoil too much though, if you want to see the other ways that mechanic is used you'll just have to play it!

What do you think the most unique feature of your game will be? What
will set it apart from the crowd of indie platformers?[Delve]:

I think mainly it's just the scale of the game and it's polish. It also has a unique mechanic and it's open world, so you have total freedom in how you explore the game; I doubt most people will see the whole thing in one play-through. To top it off, there are multiple endings...

How difficult would you say Poncho will be?[Delve]:

It's definitely challenging, a lot of the game is quite peaceful and meant for exploring and collecting, but there are also puzzle areas and other parts that require hardcore platforming. But you have unlimited lives and there's no "game over", so even if you fail you can just try again from where you left off, instantly. 

How long do you guys feel a typical playthrough of the game will take?[Delve]:

I'd expect a normal playthrough to be 4 or 5 hours, and much longer in order to 100% complete the game.

Thanks again for taking time out of your busy schedule to do this
interview! Hopefully we'll be able to interview you again at some
point![Delve]:

Thank you! It was our pleasure!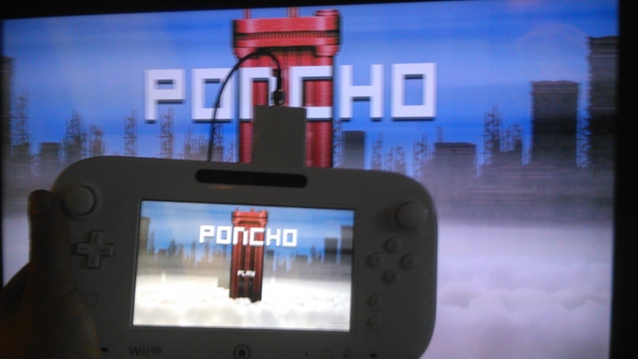 That's a wrap! Be sure to tell us what you think of our interview or your thoughts about Delve Interactive's upcoming Wii U eShop title Poncho in our comment section below!
Permissions in this forum:
You
can
reply to topics in this forum