KeAfan7

Admin

Super Poster!

This member has made a splash by posting over 10,000 messages and comments in our community!

Mega Coinage!

This kind user has earned over 50,000 Coins! Happy posting!
Destruction Derby of Megalithic Proportions!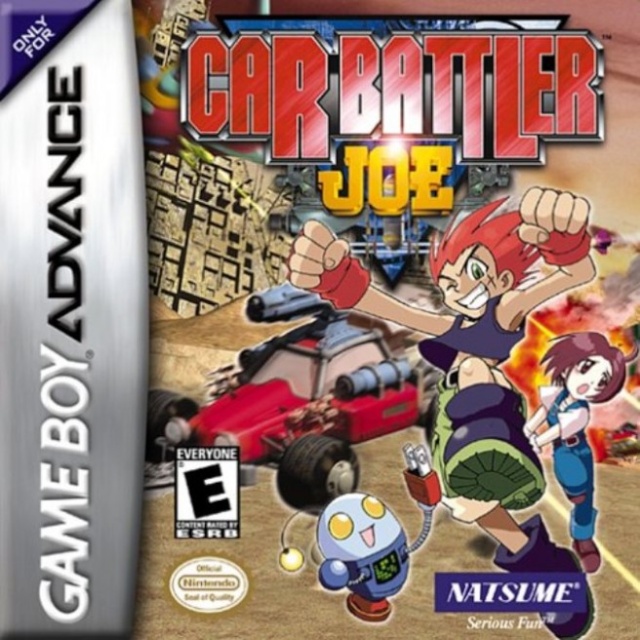 Natsume Inc has announced that their quirky Gameboy Advance action-RPG Car Battler Joe will be hitting the Wii U Virtual Console service tomorrow in North America! Here's the official description of the game for those of you who haven't played the game:
Official Description wrote:Nobody knows why your dad, champion car battler Jim Todoroki, suddenly abandoned the fastest and most popular sport in Galacia. There is a rumor going around that he's riding around with the most ruthless car-battler gangs in the world. But is it just a rumor, or is there truth behind it?

Play as Joe Todoroki, in his quest to become a car battler—like his father before him. His mother says he has the talent, but hard work will be the payoff. Customize a vehicle in the Garage to enhance or diminish its performance. Sign up for jobs, missions, and even tournaments as Joe explores the dangerous highways and byways that surround his village.

Other car battlers fight for money and fame, but Joe has a higher calling: to restore his family's honor and bring his father home!
What are your thoughts about this upcoming Virtual Console title? Let us know what you think in our comment section below!
Source: Nintendo Everything.
Permissions in this forum:
You
can
reply to topics in this forum