Towafan7

Admin

Turtle, Turtle!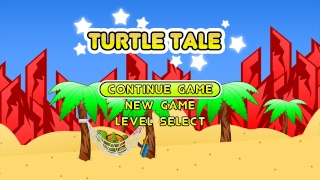 Turtle Tale was originally released on the 3DS eshop and now the game has made its way to the Wii U eshop thanks to Saturnine games! We originally gave the game a passing grade when it released on the 3DS eshop
in our review of the game
, but how does the Wii U version stack up?
The gameplay is pretty much the same as the 3DS version as you must collect 100 fruit in each stage and defeat enemies using your trusty water gun. The platforming is for the most part very easy and the fruit are ridiculously easy to collect. If you collect all 100 fruit in every stage you'll unlock the second adventure which ramps up the difficulty quite a bit, but still isn't as difficult as most post game challenges in other platformers such as Super Star Road from the Mario series.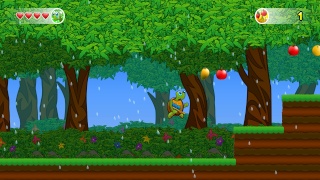 The controls are simple and smooth so there shouldn't be any troubles there and the Off-TV Play works flawlessly and really adds to the game. The graphics have been improved a bit from the 3DS version of the game, but for the most part it's mostly the same. The music isn't the greatest we've heard, but it gets the job done and fits the game.
Bottom-Line:
With decent gameplay that can be fun, but lacks any sort of challenge outside of the unlockable second quest, smooth controls, and graphics that have been somewhat improved over the 3DS version of the game, Turtle Tale is a solid title that might be worth looking into, however the game does feel a bit like a mobile game still and the music could be better, but regardless it's still a decent budget title on the Wii U eshop!
Price: £2.49/$2.99

Score:
★★★★★★☆☆☆☆ 6.9/10
Last edited by Rukiafan on October 14th 2014, 3:16 pm; edited 1 time in total
Permissions in this forum:
You
cannot
reply to topics in this forum