Towafan7

Admin

~~~~~~~~~~~~~~~~~~~~~~~~~~~~~~~~~~~~~~~~~~~~~~~~~~~~~~~~~~~~
An Enjoyable Bugfest...
~~~~~~~~~~~~~~~~~~~~~~~~~~~~~~~~~~~~~~~~~~~~~~~~~~~~~~~~~~~~
Developed and published by Moving Player, Level 22 is a unique and enjoyable stealth-platformer that has many strong points, however it's riddled with a ton of major bugs. Do these bugs completely ruin the experience? Not quite, and here's why:
The gameplay in Level 22 is straightforward you must hide from all guards and employees by either distracting them or hiding from them to reach your office on floor 22 undetected to keep your job! The difficulty can be quite challenging at times, but it can be a rewarding experience to say the least.
The controls are passable, however they certainly could be better and it'll take players awhile to get used to them. The gamepad features are fairly sparse for a game that requires the controller, with touch controls being used for some actions in the game for some unknown reason which feels out of place in the game, however the Off-TV-Play feature is fully functioning and is a nice feature to have!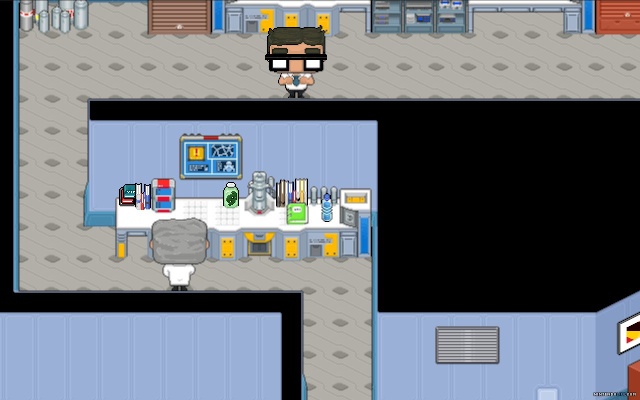 The enemy patterns are usually easy to read, however there's some issues that occur from time-to-time where the enemies don't follow their predetermined paths and that's not the only major bug that we found in Level 22, for instance one time when we hid in a box, a mailman picked up the package a drug us off forcing us to reset the game in order to progress. These issues really hampered this otherwise solid title in our opinions.
Visually Level 22 has a nice artstyle, nothing too impressive mind you, but it still looks nice with detailed stages filled with often humorous characters and objects. The sound effects are somewhat simplistic and the music is pretty generic in our opinions, but overall the audio-visual presentation is decent enough.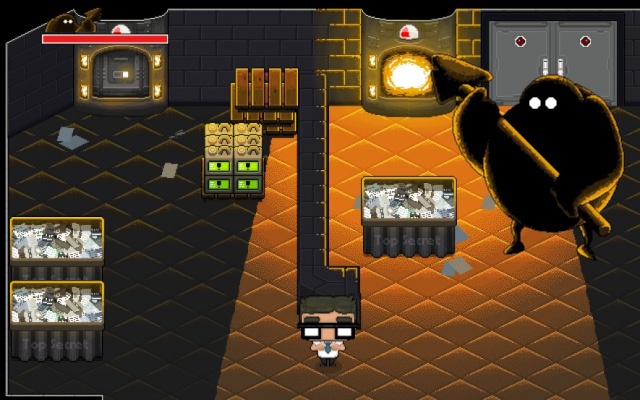 Bottom-Line:
With good gameplay, and decent audio-visual presentation Level 22 had the potential to be a solid game, however many bugs and other issues seriously hold the game back, but despite these issues there's still fun to be had with the game. We give Level 22 a decent level of recommendation!
Price: $6.99
~~~~~~~~~~~~~~~~~~~~~~~~~~~~~~~~~~~~~~~~~~~~~~~~~~~~~~~~~~~~
Score: ★★★★★★☆☆☆☆ 6/10
~~~~~~~~~~~~~~~~~~~~~~~~~~~~~~~~~~~~~~~~~~~~~~~~~~~~~~~~~~~~
~~~~~~~~~~~~~~~~~~~~~~~~~~~~~~~~~~~~~~~~~~~~~~~~~~~~~~~~~~~~
#Review
#WiiU
#eShop
#Level22
#MovingPlayer
#Nindie
~~~~~~~~~~~~~~~~~~~~~~~~~~~~~~~~~~~~~~~~~~~~~~~~~~~~~~~~~~~~
Permissions in this forum:
You
cannot
reply to topics in this forum