Search found 2 matches for VN
by Towafan7

on February 26th 2019, 3:11 am
Search in: PS4 Retail Reviews
Replies: 18
Views: 1231
~~~~~~~~~~~~~~~~
A Melodic Love Story Making A Splash!
~~~~~~~~~~~~~~~~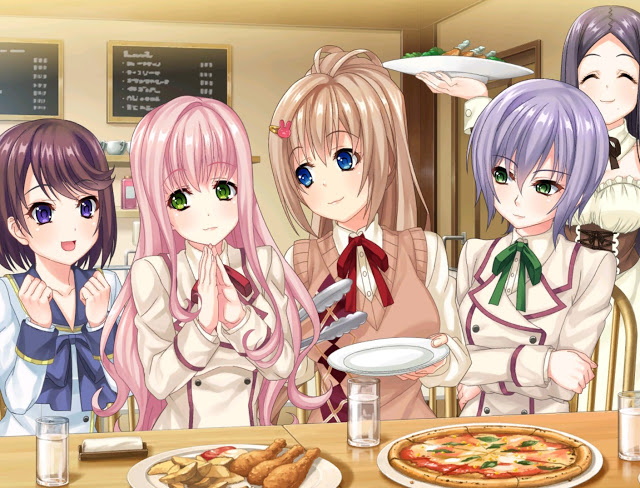 Developed by Pure Wish and published by PQube, Song of memories is an Romantic apocalyptic visual novel with light RPG elements that left a lasting impression, but is that enough to make it stand out amongst the dozens of other visual novels that are available on the PS4? We think so and here's why:
Song of Memories starts out as a typical and somewhat pervy visual novel for the first few chapters with some awkward adopted sister moments, and the stereotypical harem storyline, however you'll suddenly find a tablet with AI girls with super powers and will face-off against monsters in a rhythm/RPG hybrid battle system which all comes together excellently!
The story is quite lengthy, clocking in at over 50 hours in length and as odd as this is to say in a "visual novel" it can be rather tough at times during battles, that said it didn't prevent us from finishing the game!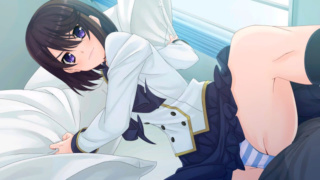 The audio-visual presentation in Song of Memories is absolutely superb with excellent character models, enemy designs, and animated backgrounds. The special effects during battles can be mesmerizing at times, though it can be somewhat distracting. Also the over-the-top boob physics can be quite erm...funny, yet can detract from the otherwise perfect visual presentation at times. The soundtrack and voice acting are also flawless, though as always we do wish there was at least an option for English voice overs.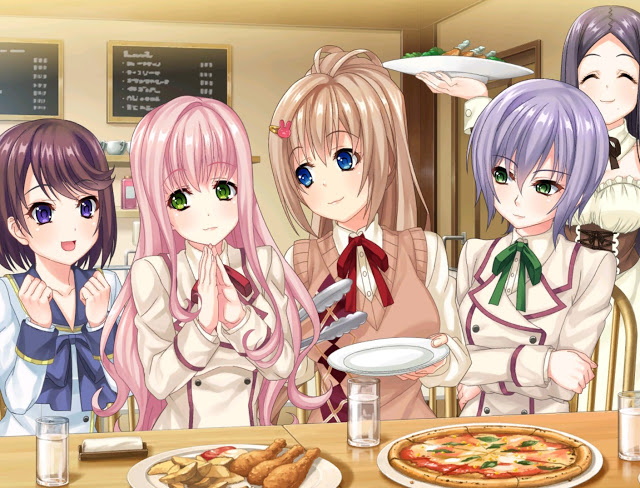 Bottom-Line: With an excellent story with unique gameplay and an amazing audio-visual presentation, Song of Memories will provide adults with many hours of enjoyment. It is a shame that the Nintendo Switch version of the game was cancelled, but if you are an adult and own a PS4 or Vita, we recommend giving the game a chance! As for our opinions, we give Song of Memories for the PS4 and Vita a good level of recommendation!
~~~~~~~~~~~~~~~~
Score: ★★★★★★★★¼☆ 8.25/10
~~~~~~~~~~~~~~~~
~~~~~~~~~~~~~~~~
#Review
#SongOfMemories
#PQube
#PureWish
#VN
#RPGLite
#Rhythm
#Anime
#PS4
#Vita
#Retail
#PSN
#AdultsOnly
~~~~~~~~~~~~~~~~
by Towafan7

on November 12th 2018, 11:36 am
Search in: PS4 PSN Reviews
Topic: Review: STAY (PS4 PSN)
Replies: 17
Views: 1362
~~~~~~~~~~~~~~~~
STAY or LIVE With The Consequences of LEAVING!
~~~~~~~~~~~~~~~~
developed by Appnormals Team and published by PQube & Ratalaika Games, STAY is a horror visual novel with retro graphics that has you STAY in contact with an unfortunate person who has no clue where he is and how he can escape. This is a rather interesting plot and that alone is worth checking this title out, but there's much more to this game than that. Continue reading our review to learn more!
The story in STAY is pretty wild, an unfortunate man wakes up to unfamiliar surroundings with little more than his computer and the clothes on his back. In this dark place not all is as it seems and it's dangerous to attempt to escape without assistance. Luckily he has you! As the only person in his chatroom you must guide him to safety and stave off insanity from setting in by communication and giving him advice. You'll want to play the game frequently until finished as the game's time will progress without you so things can get pretty dicey if you take a long break between sessions.
The game also features a huge number of extremely difficult puzzles, which we admittedly had to rely on a guide to solve some of the more challenging ones. STAY features multiple endings which adds to the replayability of the game. The game can be exceptionally difficult at times, but is quite short clocking in at under 10 hours in length. The controls are intuitive and easy to learn which is always a good thing and best of all STAY is PSTV compatible!
STAY has a fantastic yet very retro art direction with great details, the menues are streamlined and look amazing as well. The soundtrack is pretty solid as well and fits the mood of the game quite nicely!
Bottom-Line:

With a great and unique story, solid gameplay, flawless controls, amazing visuals, and a fitting soundtrack, STAY is a great game worth checking out, but the puzzles in the game feel extremely unfair and difficult at times which really hampers the accessibility of the game, but overall we give STAY for the PS4 and PSTV a solid level of recommendation!
~~~~~~~~~~~~~~~~
Score: ★★★★★★★☆☆☆ 7/10
~~~~~~~~~~~~~~~~
~~~~~~~~~~~~~~~~
#Review
#STAY
#PQube
#RatalaikaGames
#VN
#Retro
#PS4
#PSN
#Vita
#PSTV
~~~~~~~~~~~~~~~~