Search found 4 matches for Rhythm
by Towafan7

on February 26th 2019, 3:11 am
Search in: PS4 Retail Reviews
Replies: 18
Views: 1236
~~~~~~~~~~~~~~~~
A Melodic Love Story Making A Splash!
~~~~~~~~~~~~~~~~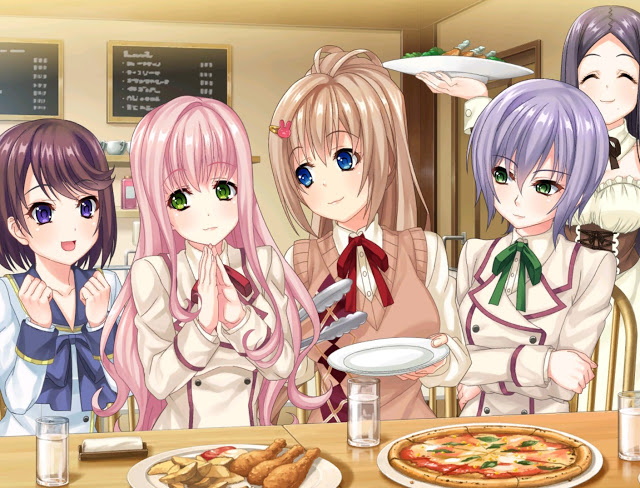 Developed by Pure Wish and published by PQube, Song of memories is an Romantic apocalyptic visual novel with light RPG elements that left a lasting impression, but is that enough to make it stand out amongst the dozens of other visual novels that are available on the PS4? We think so and here's why:
Song of Memories starts out as a typical and somewhat pervy visual novel for the first few chapters with some awkward adopted sister moments, and the stereotypical harem storyline, however you'll suddenly find a tablet with AI girls with super powers and will face-off against monsters in a
rhythm
/RPG hybrid battle system which all comes together excellently!
The story is quite lengthy, clocking in at over 50 hours in length and as odd as this is to say in a "visual novel" it can be rather tough at times during battles, that said it didn't prevent us from finishing the game!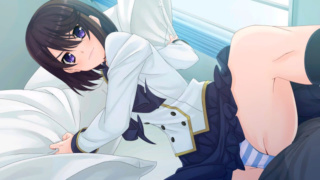 The audio-visual presentation in Song of Memories is absolutely superb with excellent character models, enemy designs, and animated backgrounds. The special effects during battles can be mesmerizing at times, though it can be somewhat distracting. Also the over-the-top boob physics can be quite erm...funny, yet can detract from the otherwise perfect visual presentation at times. The soundtrack and voice acting are also flawless, though as always we do wish there was at least an option for English voice overs.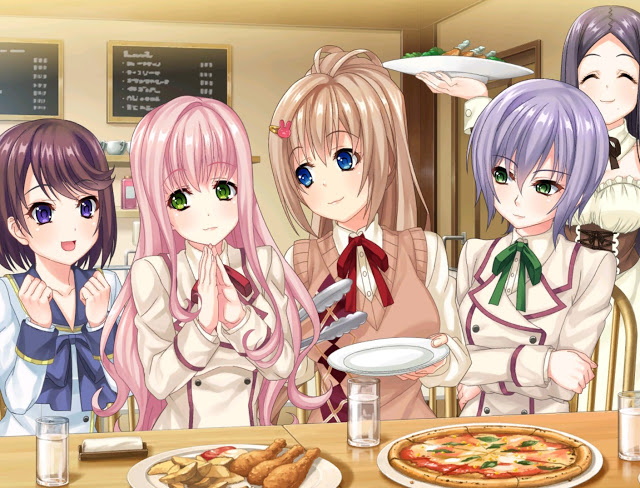 Bottom-Line: With an excellent story with unique gameplay and an amazing audio-visual presentation, Song of Memories will provide adults with many hours of enjoyment. It is a shame that the Nintendo Switch version of the game was cancelled, but if you are an adult and own a PS4 or Vita, we recommend giving the game a chance! As for our opinions, we give Song of Memories for the PS4 and Vita a good level of recommendation!
~~~~~~~~~~~~~~~~
Score: ★★★★★★★★¼☆ 8.25/10
~~~~~~~~~~~~~~~~
~~~~~~~~~~~~~~~~
#Review
#SongOfMemories
#PQube
#PureWish
#VN
#RPGLite
#Rhythm
#Anime
#PS4
#Vita
#Retail
#PSN
#AdultsOnly
~~~~~~~~~~~~~~~~
by Towafan7

on June 19th 2018, 5:01 pm
Search in: PS4 PSN Reviews
Replies: 12
Views: 1333
~~~~~~~~~~~~~~~~
Rhythm Making A Splash!
~~~~~~~~~~~~~~~~
Developed and published by Crystalline Green LLC, Flight of Light is an ambitious foray into the world of
rhythm
games and we thoroughly enjoyed our time with the game, but what makes the game worth getting when there are plenty of other
rhythm
-based games out there? Continue reading our review to find out!
The gameplay in Flight of Light is relatively straightforward, yet unique with six-axis controls and what is essentially a combination of elements from the runner, racing, and
rhythm
genres you won't find another game like it period. The motion controls are fantastic, switching between the different lanes on each of the games tracks feels fresh and new, the visuals are also quite nice.
The game is not without faults however, as there are only twelve relatively quick tracks in the game and what's worse is more than half of the tracks feature rather lackluster music which is not good in a game like this. Regardless we think the game has enough positive aspects to give the game a decent level of recommendation, just know that the game may have very limited appeal.
~~~~~~~~~~~~~~~~
Score: ★★★★★★¾☆☆☆ 6.75/10
~~~~~~~~~~~~~~~~
~~~~~~~~~~~~~~~~
#Review
#PS4
#PSN
#CrystallineGreen
#Rhythm
#Music
#Racing
~~~~~~~~~~~~~~~~
by Towafan7

on June 15th 2016, 7:10 pm
Search in: Latest Nintendo News
Replies: 11
Views: 1456
~~~~~~~~~~~~~~~~~~~~~~~~~~~~~~~~~~~~~~~~~~~~~~~~~~~~~~~~~~~~
Funky Rhythm Demo Available As Well!
~~~~~~~~~~~~~~~~~~~~~~~~~~~~~~~~~~~~~~~~~~~~~~~~~~~~~~~~~~~~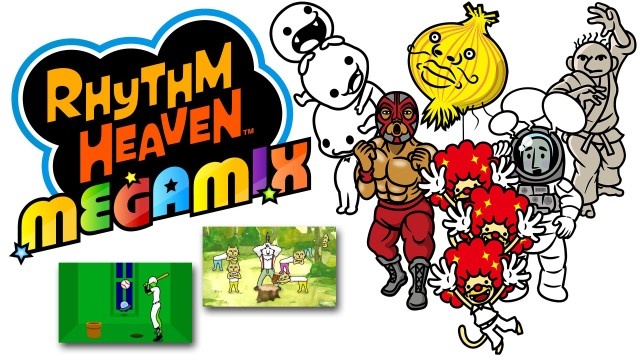 Nintendo made a fairly shocking announcement at the end of today's Treehouse broadcast! The surprise is rhythmical fun! That's right folks, Nintendo has just released
Rhythm
Heaven: Megamix on the North American 3DS eShop, the game be downloaded as of the end of the broadcast which was about an hour ago! The game is rather pricey for a digital only title with a price of $34.99. Europe will apparently be getting a physical retail version of the game at a later date. A demo is also currently available for the game for those of you who want to try the game before you buy it!
Anyways what do you think of this surprise announcement, also are you European members disappointed that this game is not available in your region at present? Be sure to let us know your thoughts in our comment section below!
Source: Nintendo Life.
~~~~~~~~~~~~~~~~~~~~~~~~~~~~~~~~~~~~~~~~~~~~~~~~~~~~~~~~~~~~
#E3
#3DS
#eShop
#RhythmHeavenMegamix
#Nintendo
#Rhythm
~~~~~~~~~~~~~~~~~~~~~~~~~~~~~~~~~~~~~~~~~~~~~~~~~~~~~~~~~~~~
by Towafan7

on March 13th 2016, 6:41 pm
Search in: Wii U eshop Reviews
Replies: 4
Views: 1470
~~~~~~~~~~~~~~~~~~~~~~~~~~~~~~~~~~~~~~~~~~~~~~~~~~~~~~~~~~~~
High-Tempo Rhythm-Based Platforming!
~~~~~~~~~~~~~~~~~~~~~~~~~~~~~~~~~~~~~~~~~~~~~~~~~~~~~~~~~~~~
Developed and published by Seaven Studios, Inside My Radio is a fast-paced
rhythm
-based platformer that can be extremely challenging or easy depending on how you play the game! So is the game as good as it sounds? Yes, to an extent and here's why:
Inside my radio has all the makings of a top-notch
rhythm
-based platformer! The platforming is fast-paced and enjoyable and the sound-track is flawless. The game's handful of stages are varied and the level designs are brilliant! There are some issues however, as the controls are a bit uncomfortable to use and the game is too hard without using the built-in metronome, but is too easy if you use it and the game is extremely short so expect to finish the game within a couple of hours.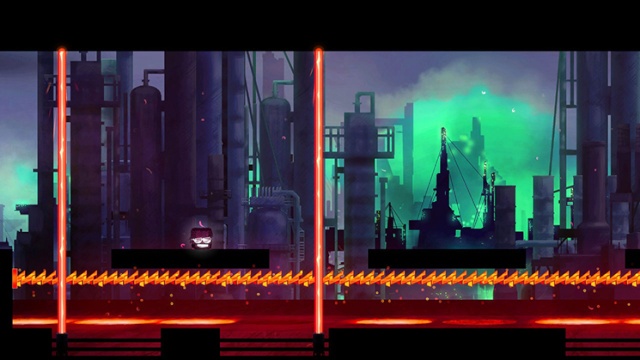 Visually speaking Inside My Radio looks excellent and will really whet your nostalgic appetite! The character models are surprisingly detailed and the level backgrounds are equally detailed and unique! The Gamepad exclusive features such as Off-TV-Play work perfectly in this game which is a fantastic thing to say the least!
Bottom-Line:
With an excellent sound-track, gorgeous retro-style visuals and great gameplay, Inside My Radio is an excellent game with a ton of potential, however somewhat awkward controls and difficulty balance issues hold the game back from reaching true greatness. Regardless Inside My Radio is an overall great game so we give it a solid recommendation!
Price: £12.99/€14.99/$14.99
~~~~~~~~~~~~~~~~~~~~~~~~~~~~~~~~~~~~~~~~~~~~~~~~~~~~~~~~~~~~
Score: ★★★★★★★☆☆☆ 7/10
~~~~~~~~~~~~~~~~~~~~~~~~~~~~~~~~~~~~~~~~~~~~~~~~~~~~~~~~~~~~
~~~~~~~~~~~~~~~~~~~~~~~~~~~~~~~~~~~~~~~~~~~~~~~~~~~~~~~~~~~~
#Review
#WiiU
#eShop
#SeavenStudios
#Platforming
#Rhythm
#Music
~~~~~~~~~~~~~~~~~~~~~~~~~~~~~~~~~~~~~~~~~~~~~~~~~~~~~~~~~~~~