KeAfan7

Admin

Super Poster!

This member has made a splash by posting over 10,000 messages and comments in our community!

Mega Coinage!

This kind user has earned over 50,000 Coins! Happy posting!
~~~~~~~~~~~~~~~~
Gotta Gigantamax Em' All!
~~~~~~~~~~~~~~~~
Article Originally Written By: @Unrealgamergirl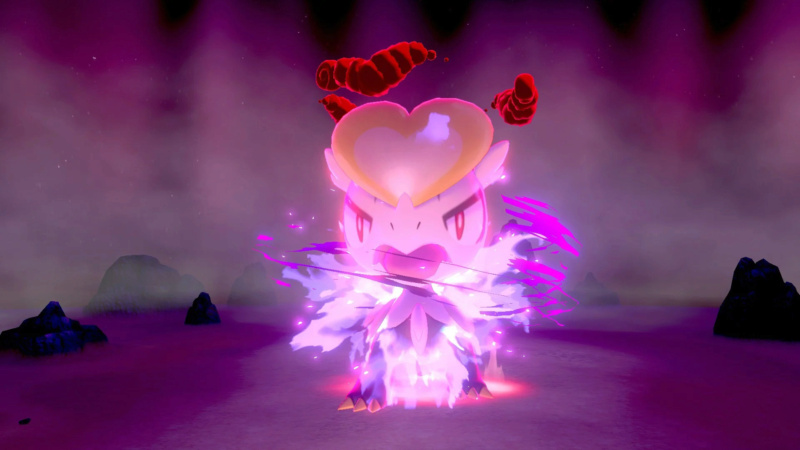 Pokemon sword/shield is full of adventure as you travel through the Galarian Region discovering the mythicals and Pokemon this area has to offer! Your adventures will include trainer battles, gym battles, new enemies, Gigantamax Pokemon and more! Your journey starts off like all the others meeting your newest professor and picking your starter Pokemon. The three wonderful pokemon you may choose from this time include: Scorbunny (Fire type) that some people say looks like a fire Trix Rabbit, Sobble (Water type) which seems to have varying moods, and then Grokey (Grass type) a cute little monkey that's ready for adventure! Once you choose your Pokemon you head into the focus of the Galarian Region where you can explore the different areas containing all the different types of Pokemon from ice to steel, to dark, and more! Be careful though as some of these Pokemon are too high level for you to fight or capture first so pay attention to what you do!
Also a new feature you are introduced in this game is Gigantamax Raids, this is found in the town center also. If you choose you can ride your bike or walk up to one of the wishing wells that have red lights coming from them. Once you enter the well you began a Gigantamax battle, but not to worry your friends can help! A time counts down to where other trainers or friends can join you, if successful you get the chance to catch an oversized and overpowered version of the said Pokemon using a special Gigantamax version of the pokeball!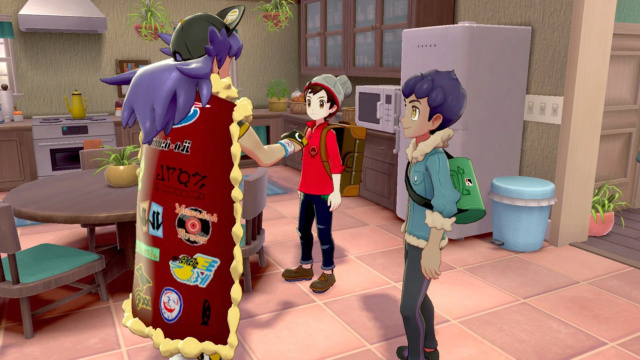 Story mode wise your journey is to pursue the different paths and areas to earn gym badges to become a Pokemon master and impress Chairman Rose so that you may enter the ultimate Pokemon tournament! Along your journey you may uncover some new mysterious Pokemon from this region so keep your eyes open and have plenty of pokeballs ready at all times! There is a twist to the story mode end, but that I will leave for you to unfold! Your overall goal is to capture the legendary for the game, these include: Zacian (sword) and Zamazenta (shield) and then head into the tournament to prove your worth! The story mode is overall pretty fun, and depending on which version of the game is what will determine the path and Pokemon you will come across so choose wisely and make sure to work with friends to trade towards a full Pokedex!
The last feature of this game that we'd like to highlight is that Nintendo has also released DLC that will unlock two new regions onto your Galarian map! Again this will depend on what version you have, but either way this brings two new regions to life for you and lots of new local Pokemon! Along with new gyms to battle and badges to claim! This is exciting as these are the first ever Pokemon games to get DLC so make sure to take full advantage of these awesome add ons trainers!
One negative side to this game that trainers around found was that there was no regional Pokedex, but trainers around the world have come together to find ways to work around this! So keep your eyes posted and connections sharp!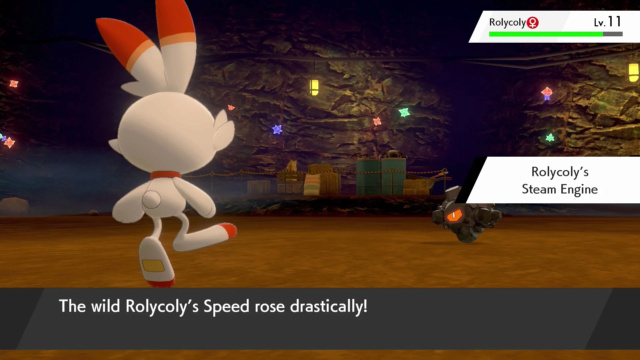 Overall I'd give these games a great level of recommendation as the graphics are amazing, the story play is well thought out and fun, and overall this is a great addition the Pokemon collection I do feel!
~~~~~~~~~~~~~~~~
Score: ★★★★★★★★★☆ 9/10
~~~~~~~~~~~~~~~~
~~~~~~~~~~~~~~~~
#Review
#Switch
#Retail
#eShop
#JRPG
#Pokemon
#TPC
#GameFreak
#Nintendo
~~~~~~~~~~~~~~~~
KeAfan7, Amufungal, Staroceancrazy, Megatron2000, Otaku, OrionJZed, XenobladeYuki and like this post
Permissions in this forum:
You
cannot
reply to topics in this forum