KeAfan7

Admin

Super Poster!

This member has made a splash by posting over 10,000 messages and comments in our community!

Mega Coinage!

This kind user has earned over 50,000 Coins! Happy posting!
~~~~~~~~~~~~~~~~
Shakin' That Treasure Booty!
~~~~~~~~~~~~~~~~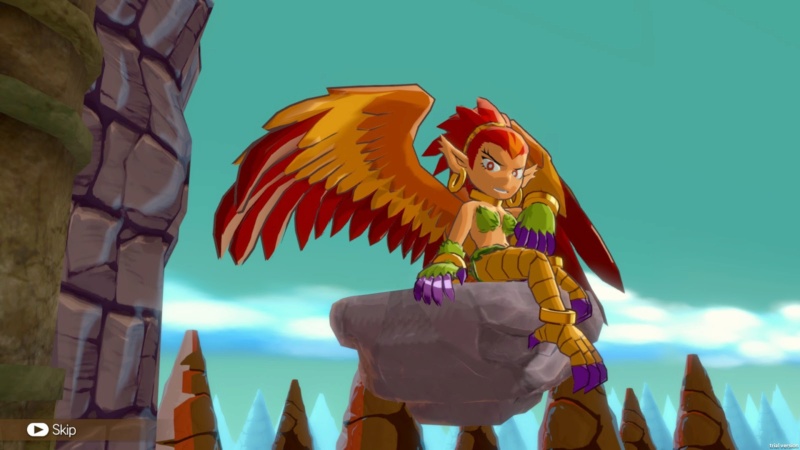 Developed by STUDIOARTDINK and the digital version published by STUDIOARTDINK with the physical version published by ININ Games and public relations by PR Hound, Wonderboy: Asha In Monster World is a platforming RPG and a remake of the fourth game in the long-running Wonderboy series and "Boy" is it an amazing game! Continue reading our review to learn just how amazing we feel this remake is, along with our recommendation score!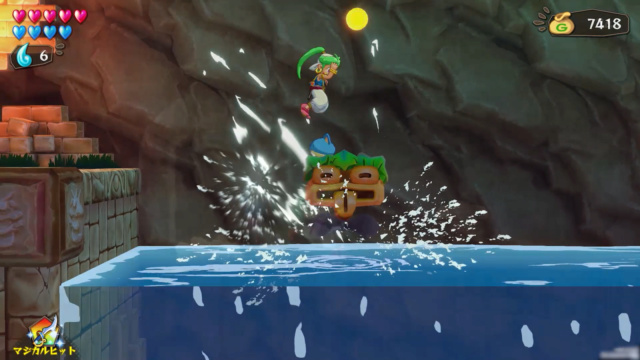 The classic sidescrolling gameplay with smooth combat, puzzle solving, and zelda-esque progression is mostly intact in this remake of the legendary fourth installment of the Wonderboy series, however several new sections have been added to the game as have completely reworked 3-D sections that add a whole new dimension of gameplay to the already enjoyable Platforming-RPG.
The game is much easier than the original version that was initially localized in the west on the Wii and PS3, but still provides a challenge that will test many gamer's skills. The controls are intuitive and easy to learn which is always a good thing in our opinions! In-terms of length, Wonderboy: Asha in Monster World will take most first-timers around 15-20 hours to beat, though to complete 100% expect to spend an additional 10 hours of time sinking into the game!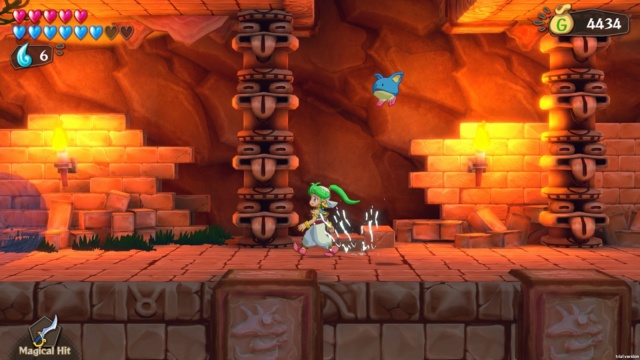 The audiovisual presentation in the game is absolutely amazing with cute chibi 3-D characters, detailed towns and areas, and special effects that really pop. As for the soundtrack, it's quite charming and oh so catchy and will draw players into the game's whimsical world.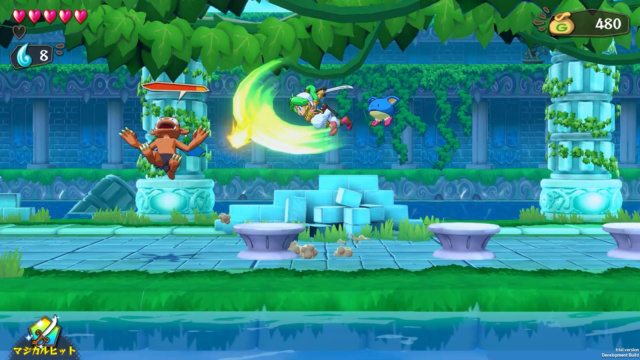 Bottom-Line: With great gameplay, intuitive controls, and a top-notch audiovisual presentation, Wonderboy: Asha in Monster World is a fantastic game worthy of being in any gamer's video games collection, and the additions in this remake make this an absolute must-have for any fan of the genre and as such we give this game a nearly perfect level of recommendation!
~~~~~~~~~~~~~~~~
Score: ★★★★★★★★★½ 9.5/10
~~~~~~~~~~~~~~~~
~~~~~~~~~~~~~~~~
#Review
#WonderboyIV
#Remake
#ININGames
#StudioArtDink
#PRHound
#Retail
#PS4
#PSN
#Switch
#eShop
#Platformer
#RPG
#Action
~~~~~~~~~~~~~~~~
Amufungal, Staroceancrazy, Otaku, Ganondorfthewicked, Zatchbell, Elza, Kain and like this post
Permissions in this forum:
You
cannot
reply to topics in this forum