KeAfan7

Admin

Super Poster!

This member has made a splash by posting over 10,000 messages and comments in our community!

Mega Coinage!

This kind user has earned over 50,000 Coins! Happy posting!
~~~~~~~~~~~~~~~~
Invading Our Hearts Forever!
~~~~~~~~~~~~~~~~
Developed by TAITO Games, published by ININ Games, and public relations by PR Hound, Space Invaders: Forever is a handpicked collection of three superb games in the long-running TAITO shmup series, Space Invaders, but is it worth picking up in 2021? We think so and here's why:
The three games in the collection are quite varied and enjoyable with a multiplayer take on the original formula in Space Invaders Gigamax 4 SE. It doesn't do a lot to reinvent the original Space Invader's gameplay outside of 4 player co-op and while a nice novelty it does grow tired fairly fast. Thankfully it is the weakest title in the collection, but it's still not bad for what it is and there is fun in short bursts, so it's still well worth booting up from the title select screen every now and then.
Arkanoid Vs. Space Invaders is a fantastic breakout and shoot 'em up hybrid of the two titular series and is a blast to play. This breakout clone has you reflect the invaders shots back to destroy them and each stage has a specific number of invaders to destroy to beat the level. Seems easy, right? Not quite as not only is there a time limit for each stage, but bricks and other obstacles will interfere with your ability to destroy the pesky invaders. A boss also appears every 15 stages and takes loads of hits to destroy and can often prove to be quite a challenge. Luckily the game is somewhat merciful as it offers power-up's, special attacks, and more that will be quite helpful in beating the game's more difficult stages. This game is definitely one you'll want to play most of the times you boot-up Space Invaders Forever as it is a fantastic and enjoyable title!
Space Invaders Extreme is a modern take on the original Space Invaders formula complete with power-up's, bonus stages, much more complex enemy waves and patterns, and a flashy new coat of paint which is absolute eye candy! The game is as addictive as it is fun and is easily the most enjoyable game in the collection and is well worth the price of the entire package even by itself!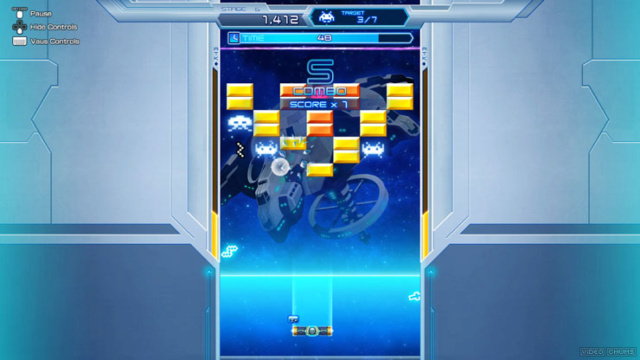 The controls in the collection are silky smoth and quite intuitive and the menus are easy to navigate which is always a good thing. The lack of any sort of bonus content seen in previous ININ arcade collections is a bit of a letdown, but not a deal-breaker. As for the audiovisual presentation, the games are true to the originals, with zero emulation issues, the soundtracks are great, the visuals pop, especially in Arkanoid Vs and Extreme. The navigation menus are also glossy and are pleasant to the eyes!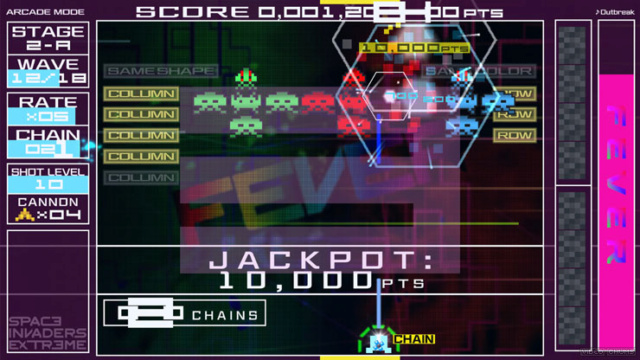 Bottom-Line: With a great trio of excellent games filled with plenty of amazing gameplay, great controls, and a superb audiovisual presentation, Space Invaders Forever is a great game compilation that is sure to please the fans and as such we give the game a great level of recommendation!
~~~~~~~~~~~~~~~~
Score: ★★★★★★★★★☆ 9/10
~~~~~~~~~~~~~~~~
~~~~~~~~~~~~~~~~
#Review
#TAITO
#ININGames
#PRHound
#Arcade
#PS4
#Retail
#PSN
#Switch
#eShop
~~~~~~~~~~~~~~~~
Staroceancrazy, DigiDestined, Kenshin A-Go-Go, Golden Freiza, Zatchbell, OrionJZed, SuperVash and like this post
Permissions in this forum:
You
cannot
reply to topics in this forum