KeAfan7

Admin

Super Poster!

This member has made a splash by posting over 10,000 messages and comments in our community!

Mega Coinage!

This kind user has earned over 50,000 Coins! Happy posting!
~~~~~~~~~~~~~~~~
An Absolute Blast!
~~~~~~~~~~~~~~~~
Developed by Studio Saizensen, published by ININ Games, and Public Relations by PR Hound, Umihara Kawase BaZooKa is an action-arcade game like no other! Is this a good thing, however? We think so, but you'll need to read the rest of our review to find out why!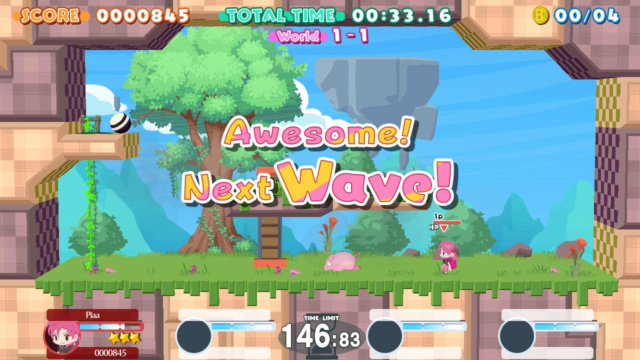 The gameplay in Umihara Kawase BaZooKa is quite enjoyable with small platforming stages with unique enemies to annihilate. To win each stage, players must defeat wave after wave of enemies. Some enemies are simple and straightforward to defeat, while others can only be defeated through very specific methods which adds a layer of strategy to the otherwise simplistic arcade-platforming formula. Multiplayer plays a huge role in this title, with online leaderboards, multiplayer co-op, and even competitive battle modes, the game is truly a blast for upto four players!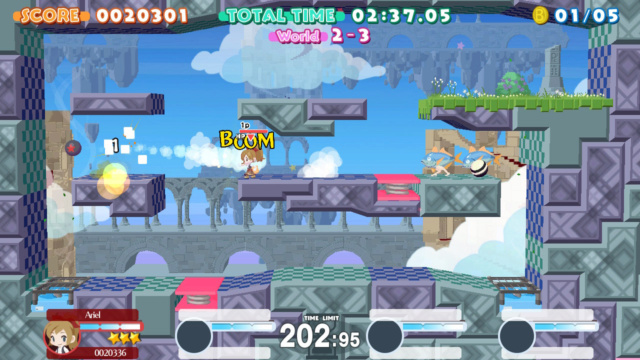 The final level of each world has a boss to vanquish which is a cut-above the canon fodder that you face in the other stages and can prove quite challenging to beat. As for the game's length, it can be beaten in a single day, but the multiplayer adds countless hours of potential enjoyment to the game. The controls are a bit cumbersome at times, but after a while you start getting used to them, however this is definitely the low-point of the game though it's not something that should sway your decision to purchase the game unless you are really, debating whether or not to get the game and are leaning much more towards not getting the game.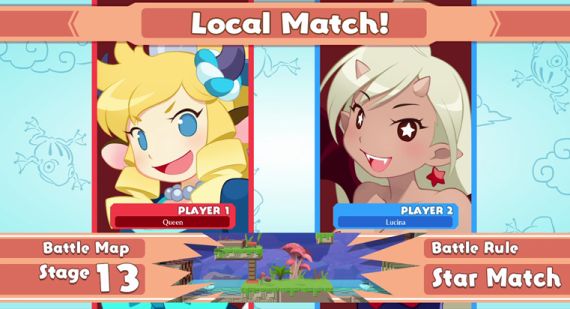 The visuals in Umihara Kawase BaZooKa are quite vibrant and detailed and standout as being super cutesy, but in a way that still has that cool factor that older kids and adults can enjoy, much like the beloved Kirby series. The stages are detailed, the characters are cute and full of life, and even the enemies have a certain charm to them. The audio is great as well with all the sound effects you'd expect from an arcade game and an absolutely charming soundtrack that fits the mood of the game to a tee.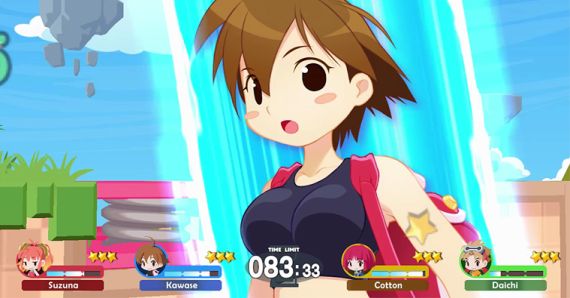 Bottom-Line: With great gameplay, an excellent audiovisual presentation, and superb multiplayer gameplay Umihara Kawase BaZooKa is a great game that has a lot of positive aspects that most fans of the genre will truly enjoy, however awkward controls do make the game take a hit in our overall score of the game, but despite this we still give the game a solid to good level of recommendation!
~~~~~~~~~~~~~~~~
Score: ★★★★★★★¾☆☆ 7.75/10
~~~~~~~~~~~~~~~~
~~~~~~~~~~~~~~~~
#Review
#StudioSaizensen
#ININGames
#PRHound
#PS4
#Retail
#PSN
#Switch
#eShop
#Arcade
#Platformer
~~~~~~~~~~~~~~~~
Amufungal, Staroceancrazy, OrionJZed, Kain, SuperVash, FM_Alchemist, Aqua Cherry Blossom and like this post
Permissions in this forum:
You
cannot
reply to topics in this forum