KeAfan7

Admin

~~~~~~~~~~~~~~~~
Spelunking Daughter: Return of The Spelunker!
~~~~~~~~~~~~~~~~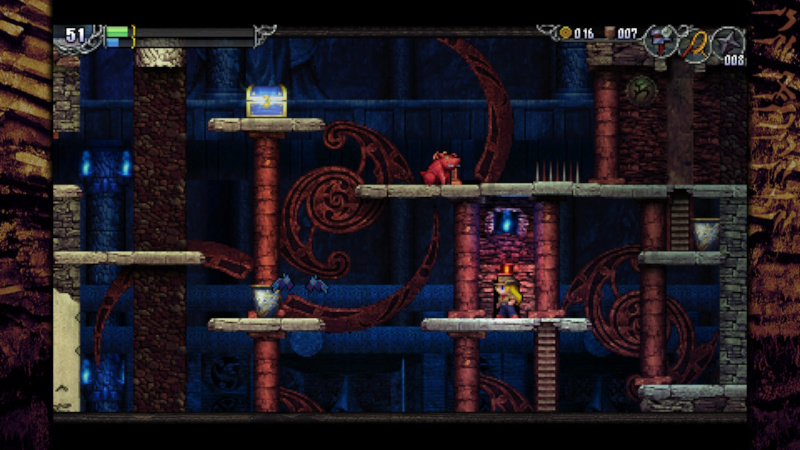 Developed by Nigoro Games and published by NIS America, La-Mulana 2 is a direct sequel to La-Mulana that plays like a more refined version of the first game and has quite a compelling story to boot, but is that enough for the game to stand out from the crowd of other games in the genre? We think so, but you'll need to continue reading our review to find out the answer to that question!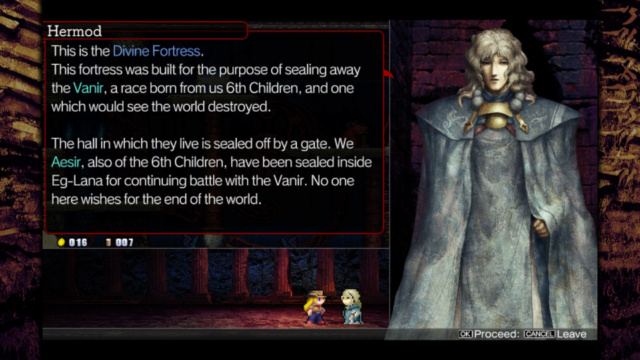 Building off of the success of the original La-Mulana, the sequel doesn't stray too far from the formula the first game set in place, but rather reinforces its strengths with more apps that do even more useful functions and far more devious traps that will literally kill you every step of the way if you aren't careful. The platforming is quite challenging as well, though the bosses and mid-bosses take center stage this time with some really tricky beasts that require you to memorize their attack patterns if you hope to survive the encounters.
The story takes place years after the original and you assume the role of the previous protagonist's daughter as she tries to learn what has become of her father after the events of La-Mulana 1. There are nods to the original game and easter eggs abound which adds to the charm of the game. The humor from the first game is back as you'll receive help from the same zany village chief who helped the protagonist of La-Mulana 1 in this sequel so expect dry humor and a serious dose of snark!
The controls in La-Mulana 2 are intuitive and easy to learn and as for the difficulty...the term NES hard comes to mind, which certainly isn't a bad thing if you're looking for a challenge! The game is quite lengthy as well as it took us over 45 hours to beat and we didn't even fully collect all of the apps or items that you can obtain. Oh and one word of warning, that dangerous relic in The Land of Giants is still there and if you read it twice you are going to have to face an army of Anubis that can one hit kill you for the rest of the game.
The visual presentation in La-Mulana 2 is gorgeous with even more environmental details, better animated sprites, and a much more varied stage design than the original title possessed and the soundtrack is an absolute treat and fits the game like a glove!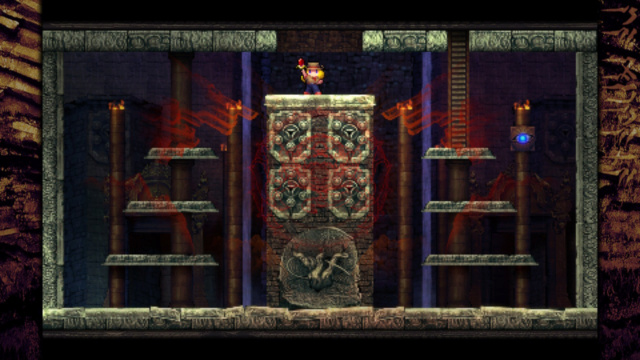 Bottom-Line: With great gameplay, excellent story, and a top-notch audio-visual presentation, La-Mulana 2 is on of the best MetroidVania platformers we've ever played and we thoroughly believe that it deserves to be in every PS4 and Nintendo Switch owner's library of games!
~~~~~~~~~~~~~~~~
Score: ★★★★★★★★★★ 10/10
~~~~~~~~~~~~~~~~
~~~~~~~~~~~~~~~~
#Review
#Nigoro
#NISAmerica
#PS4
#PSN
#Switch
#eShop
#MetroidVania
#Platformer
~~~~~~~~~~~~~~~~
Last edited by Towafan7 on September 1st 2020, 9:26 pm; edited 1 time in total
Staroceancrazy, Navi, Killeryoshii, OrionJZed, Kain, ShanaNoShakugan, Aqua Cherry Blossom and like this post
Permissions in this forum:
You
cannot
reply to topics in this forum