KeAfan7

Admin

A Journey That Any Archeologist Would Absolutely Love!
Price: 1,000 points
Developer: Nigoro
Publisher: EnjoyUp
Release dates:
EU: 9/20/12
NA: 9/20/12
JP: 2011
La-Mulana is a remake of a 2005 freeware pc title with vastly improved graphics and music as well as other changes. The game saw many delays and the previous publisher even cancelled the North American and European releases, luckily EnjoyUp games picked up the game and now it's finally been released outside of Japan, but is this game worth the long wait? Let's find out!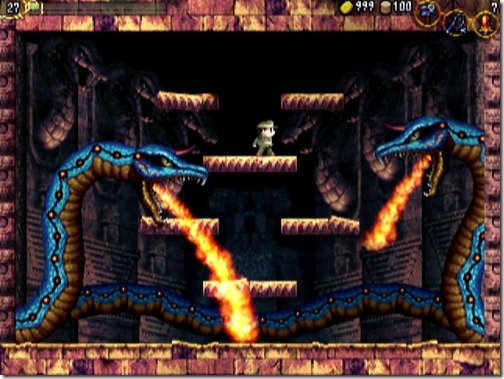 Story and Gameplay
The story in La-Mulana is fairly important despite how it feels, the story and events often uncover clues to difficult puzzles so the difficulty of the game can vary depending on how well you pay attention to what's going on around you. The game is a platformer that feels alot like an Indiana Jones meets Metroid style game with tricky puzzle, platforming, and treasure hunting this game will never have you bored!
The bosses in the game can be nightmarishly difficult or very easy depending on your weapon choices so be sure to not use up all of a particular sub weapon before fighting the boss of a temple.
A word to the wise collect the item near the start of the game because without it you may need to backtrack or worse yet could end up stuck in a pit or other trap with no way out forcing you to reset the game!
A unique feature in La-Mulana is the .EXE system that grants you power-ups from .EXE files that can be found, but your cpu memory is limited so don't expect to use every good .EXE file you find at the same time.
The game is very long and can easily take more than 40 hours to beat, but can take over 80 hours for completionists to collect every item and fully explore every area in the game!
Graphics and Music
The graphics in the WiiWare remake have been drastically improved from the PC release and are easily some of the best graphics you'll see on a WiiWare game as the details are breath-taking as every single area looks not only beautiful, but also completely unique with so many background objects and enemy designs you'll wonder how Nigoro put so much detail into a game that is under 40 MB!
The soundtrack is quite possibly the most impressive feature of La-Mulana as there are easily 50+ music tracks in the game and every one of them sounds like something straight from a PS1 platformer! How Nigoro managed this I'll never know, but you won't hear better quality music on any other WiiWare game!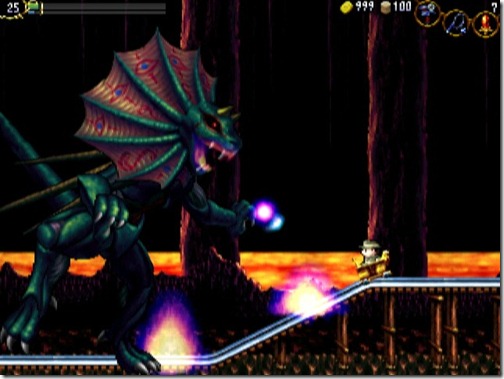 Bottom Line
With fun, yet challenging gameplay and unrivaled graphics and music for a WiiWare game this is one game that no Nintendo/Retro gamer should pass up and at 1,000 points it's easily the cheapest WiiWare game with around 60 hours of gameplay!
Score ☆☆☆☆☆☆☆☆☆☆ 10/10
This review can also be
viewed here
Last edited by Reanfan on October 22nd 2018, 1:32 pm; edited 1 time in total
Permissions in this forum:
You
cannot
reply to topics in this forum