Towafan7

Admin

~~~~~~~~~~~~~~~~
Decent Mechanics Make A Glacier-Solid Game!
~~~~~~~~~~~~~~~~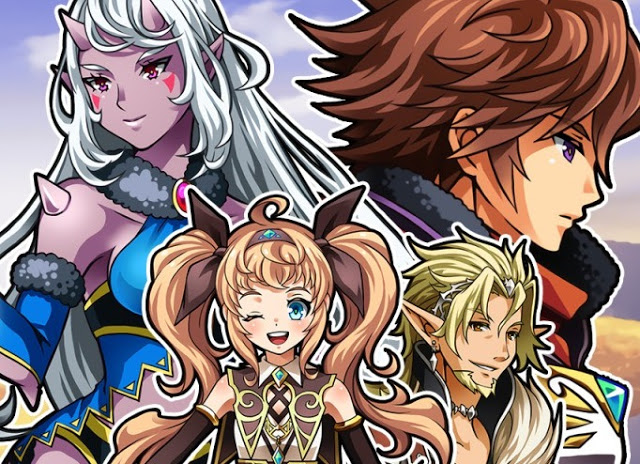 Developed by Exe-Create and published by KEMCO, Alvastia Chronicles is a decent attempt at recreating the greatness of the 16-bit era, however it falls short in many ways, but regardless is still a solid JRPG! Keep reading our review to learn more!
The story of Alvastia Chronicles is pretty straightforward and doesn't do much that we haven't seen before, but what's there is pretty good stuff. The gameplay on the other-hand is pretty unique. It's basically The Last Remnant in 16-bit form in the way it utilizes squads of characters who fight together as one with a united HP pool and multiple attacks, which is quite enjoyable, but the mechanics are definitely watered down so don't expect complex unit commands and such.
The game itself is somewhat short and can be beaten in 20 hours or less if you don't focus on side-quests and collecting all units in the game. The controls are easy to learn and the game's difficulty is a tad on the easy side. Another great thing is that the Vita version of Alvastia Chronicles is PSTV compatible which we commend the developer for continuing to support the niche device that has long been discontinued.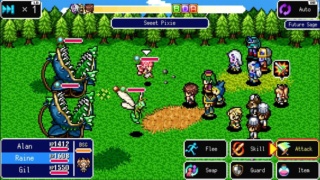 The audio-visual presentation is decidedly retro, but unlike previous 16-bit or is this 12-bit? KEMCO titles Alvastia Chronicles has a somewhat lacklustre art-style and feels off in a sense, because in some aspects it's 8-bit while in others it's 16-bit. It sort of ruins the game's nostalgia factor that KEMCO strives for. Luckily the soundtrack is much better and not only fits the game, but is quite memorable as well!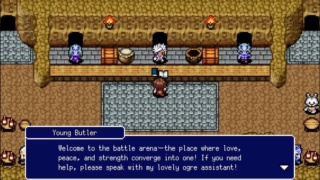 Bottom-Line: With great gameplay, flawless controls, and an excellent soundtrack, Alvastia Chronicles is commendable JRPG that has potential, however a somewhat erratic visual presentation and short story hold the game back quite a bit, though the PSTV compatibility really does help if you plan on purchasing the Vita version of the game. In any case we give Alvastia Chronicles for the PS4 a solid level of recommendation!
~~~~~~~~~~~~~~~~
Score: ★★★★★★★☆☆☆ 7/10
~~~~~~~~~~~~~~~~
~~~~~~~~~~~~~~~~
#Review
#ExeCreate
#KEMCO
#JRPG
#Retro
#PS4
#Vita
#PSN
#Switch
#eShop
~~~~~~~~~~~~~~~~
Permissions in this forum:
You
cannot
reply to topics in this forum