Towafan7

Admin

~~~~~~~~~~~~~~~~
Link To The Amazing!
~~~~~~~~~~~~~~~~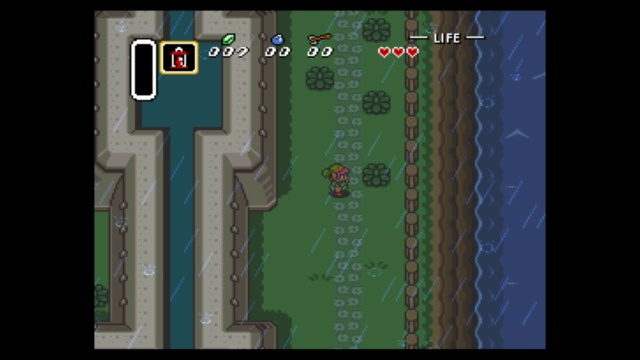 Developed and published by Nintendo, The Legend of Zelda: A Link To The Past returns to the formula that the original game in the series utilized, but adds to it in many ways and all of which are positive improvements! Continue reading our review to find out why we think you should add this retro game to your Wii U Virtual Console collection of games!
The story in ALTTP is by and far better than the one that the original The Legend of Zelda title had and showed that RPG's weren't the only genre that could be epic in this regard! The gameplay while similar to that of the NES original added quite a few changes such as eight-way movement, much more complex equipment, weapon and equipment upgrades, and even an entire second world.
The game is also quite lengthy for an SNES game that's not a JRPG, clocking in at over 20 hours in length! The controls are also easy to learn which is always a good thing! Another good thing is the game runs much better on the Wii U than it did on the original Wii with far less stuttering and frame-rate drops.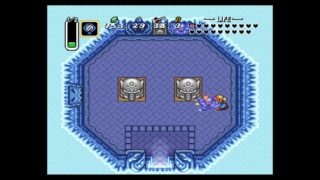 The controls in the game are quite good, but we highly recommend using the Wii Classic Controller Pro for the best experience. The game's Off-TV play is executed perfectly with a great balance in its sound-level and ALTTP looks absolutely gorgeous on the Wii U Gamepad.
The audio-visual presentation is also superb with gorgeous cartoonish graphics that are exceptionally detailed for an SNES title, and the animations are fluid with rarely any dropped frames. The soundtrack is also pure bliss with catchy chiptunes and surprisingly good sound effects!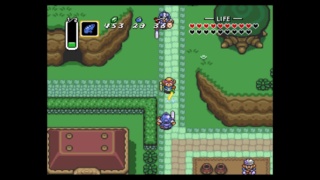 Bottom-Line: With an amazing and lengthy story , excellent gameplay, great controls, and a nearly flawless audio-visual presentation, The Legend of Zelda: A Link To The Past has aged gracefully and is just as fun today as it was when it was released well over 25 years ago! The better frame-rate compared to the Wii Virtual Console release makes this the most definitive re-release of the game thus-far! We give The Legend of Zelda: A Link To The Past for the Wii U Virtual Console a perfect level of recommendation!
~~~~~~~~~~~~~~~~
Score: ★★★★★★★★★★ 10/10
~~~~~~~~~~~~~~~~
~~~~~~~~~~~~~~~~
#Review
#Nintendo
#Action
#Adventure
#WiiU
#3DS
#Wii
#eShop
#VC
~~~~~~~~~~~~~~~~
Permissions in this forum:
You
cannot
reply to topics in this forum