KeAfan7

Admin

~~~~~~~~~~~~~~~~~~~~~~~~~~~~~~~~~~~~~~~~~~~~~~~~~~~~~~~~~~~~
Farewell, May You Game In Peace...
~~~~~~~~~~~~~~~~~~~~~~~~~~~~~~~~~~~~~~~~~~~~~~~~~~~~~~~~~~~~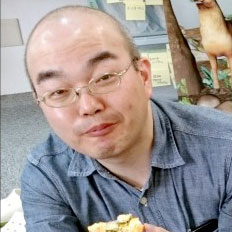 Naoki Horii, the president of the Tokyo-based M2 Co. Ltd. has announced today that Akira Saito, a programmer for the company, passed away at the age of 43 after a battle with cancer. Akira Saito was apparently the main reason why SEGA's 3D Classics were released in the western hemisphere. Akira Saito also worked with Nintendo to produce some of the emulators for Wii Virtual Console, including the SEGA Master System, and SEGA GENESIS emulators as well as working on the Konami Rebirth series for the WiiWare service!
Our thoughts are with his family. It's always extremely sad when someone passes away at such a young age. Be sure to leave us your thoughts and condolences in our comment section below...
Source: Game Sutra.
~~~~~~~~~~~~~~~~~~~~~~~~~~~~~~~~~~~~~~~~~~~~~~~~~~~~~~~~~~~~
#Obituary
#RIP
#M2
#AkiraSaito
#SEGA
#3DClassics
#Wii
#VC
#KonamiRebirth
~~~~~~~~~~~~~~~~~~~~~~~~~~~~~~~~~~~~~~~~~~~~~~~~~~~~~~~~~~~~
Last edited by Ichigofan on February 20th 2016, 9:37 pm; edited 2 times in total
Permissions in this forum:
You
can
reply to topics in this forum