KeAfan7

Admin

Super Poster!

This member has made a splash by posting over 10,000 messages and comments in our community!

Mega Coinage!

This kind user has earned over 50,000 Coins! Happy posting!
~~~~~~~~~~~~~~~~~~~~~~~~~~~~~~~~~~~~~~~~~~~~~~~~~~~~~~~~~~~~
My Nintendo Details Emerge, However No English Translation Is Currently Available...
~~~~~~~~~~~~~~~~~~~~~~~~~~~~~~~~~~~~~~~~~~~~~~~~~~~~~~~~~~~~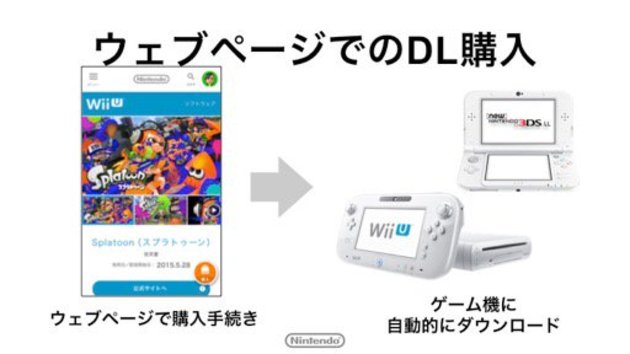 During Nintendo's investors meeting yesterday some new details regarding the upcoming My Nintendo account and rewards program were revealed, however no English translation is available so there maybe some inconsistencies with our report nonetheless this is very big news!
First of all the rewards system will be available in 39 different countries and will have platinum reward points that'll allow you to obtain free goods, games, and downloads. It'll also have gold rewards points that'll allow you to redeem eShop coupons! These points apparently are earned by making purchases, from in-game accomplishments, and socially interacting on Miiverse.
Whether the coupons are discounts on eShop games or a small denomination of eShop credit or perhaps even download tickets for specific eShop titles remains to be seen. Also the reward points sound an awful lot like an achievement-based rewards system which would be absolutely amazing!
We're still unsure if My Nintendo will require a paid subscription, but there doesn't appear to be any info regarding costs for the service.
My Nintendo will also add an account system in the future that'll allow you to store your NNID "or perhaps NNID will be replaced completely?" to the service thus freeing your purchases and friends list from your console. So no more lost games if your console breaks down. Cloud storage is also planned in the future.
The service will be launching next month in North America and Europe! We'll let you know more as soon as a full english translation becomes available in the meantime let us know what you think of the potential My Nintendo features in our comments section below!
Source: Nintendo Japan.
~~~~~~~~~~~~~~~~~~~~~~~~~~~~~~~~~~~~~~~~~~~~~~~~~~~~~~~~~~~~
#WiiU
#3DS
#Nintendo
#Rewards
#MyNintendo
~~~~~~~~~~~~~~~~~~~~~~~~~~~~~~~~~~~~~~~~~~~~~~~~~~~~~~~~~~~~
Permissions in this forum:
You
can
reply to topics in this forum