Search found 2 matches for Rewards
by Towafan7

on March 31st 2016, 1:01 pm
Search in: WiiWareWave Exclusive Features
Replies: 13
Views: 1954
~~~~~~~~~~~~~~~~~~~~~~~~~~~~~~~~~~~~~~~~~~~~~~~~~~~~~~~~~~~~
Counting Coins!
~~~~~~~~~~~~~~~~~~~~~~~~~~~~~~~~~~~~~~~~~~~~~~~~~~~~~~~~~~~~
My Nintendo has launched today and there already seems to be disparity between the various regions that the
rewards
program has launched in. Europe seems to earn more gold coins for digital purchases than any other region and also has the best discount coupons
rewards
worth 20-50% off of specific Wii U and 3DS titles. You can also obtain platinum coins through various secret missions which helps boost your platinum coins rather fast!
North America on the other hand earns the smallest amount of gold coins for purchases with the two highest coin values being unobtainable because they can only be earned if you purchase games that are more expensive than anything currently available on the eShop in the region...
North America also appears to be getting shafted as far as the discount coupons are concerned as the discounts are only worth 15-30% off of specific Wii U and 3DS titles which is substantially less than what Europe's discount awards offer and they are in some cases actually more expensive than the superior European discounts...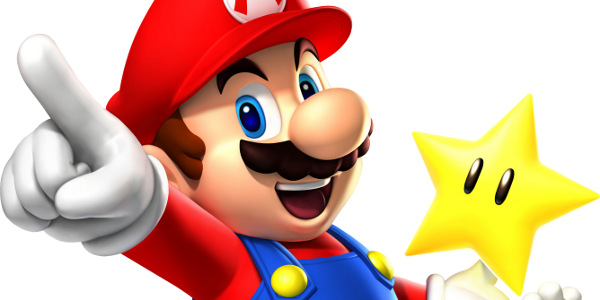 Another serious issue is that certain games that Nintendo of America has withheld from releasing on the North American Wii U Virtual Console service are now being added as My Nintendo exclusive
rewards
e.g. Donkey Kong Country: Returns which feels very underhanded and clearly is a push to "force" people to purchase their games digitally in the region.
And the final disparity between regions is that the North American My Nintendo service does not have any of the bonus secret missions to earn extra platinum coins which means that it'll take longer for Americans to earn those coveted platinum coins...
What do you think of these differences that My Nintendo possesses between the various regions? As always be sure to let us know in our comment section below...
~~~~~~~~~~~~~~~~~~~~~~~~~~~~~~~~~~~~~~~~~~~~~~~~~~~~~~~~~~~~
#MyNintendo
#Rewards
#AVGD
#Exclusive
#Feature
#WiiU
#3DS
#NintendoAmerica
#NintendoEurope
~~~~~~~~~~~~~~~~~~~~~~~~~~~~~~~~~~~~~~~~~~~~~~~~~~~~~~~~~~~~
by Towafan7

on February 2nd 2016, 11:46 pm
Search in: Latest Nintendo News
Topic: Breaking News: A Rough Idea of What The New My Nintendo Account And Rewards System Will Entail!
Replies: 7
Views: 892
~~~~~~~~~~~~~~~~~~~~~~~~~~~~~~~~~~~~~~~~~~~~~~~~~~~~~~~~~~~~
My Nintendo Details Emerge, However No English Translation Is Currently Available...
~~~~~~~~~~~~~~~~~~~~~~~~~~~~~~~~~~~~~~~~~~~~~~~~~~~~~~~~~~~~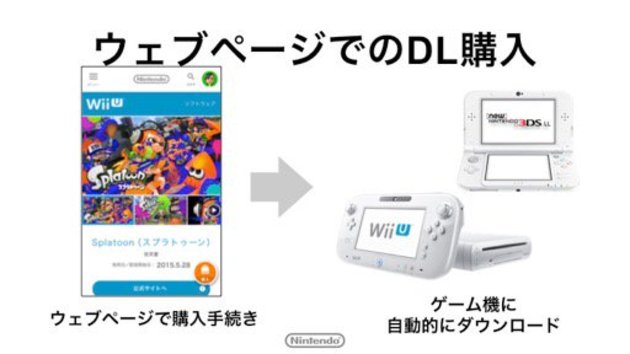 During Nintendo's investors meeting yesterday some new details regarding the upcoming My Nintendo account and
rewards
program were revealed, however no English translation is available so there maybe some inconsistencies with our report nonetheless this is very big news!
First of all the
rewards
system will be available in 39 different countries and will have platinum reward points that'll allow you to obtain free goods, games, and downloads. It'll also have gold
rewards
points that'll allow you to redeem eShop coupons! These points apparently are earned by making purchases, from in-game accomplishments, and socially interacting on Miiverse.
Whether the coupons are discounts on eShop games or a small denomination of eShop credit or perhaps even download tickets for specific eShop titles remains to be seen. Also the reward points sound an awful lot like an achievement-based
rewards
system which would be absolutely amazing!
We're still unsure if My Nintendo will require a paid subscription, but there doesn't appear to be any info regarding costs for the service.
My Nintendo will also add an account system in the future that'll allow you to store your NNID "or perhaps NNID will be replaced completely?" to the service thus freeing your purchases and friends list from your console. So no more lost games if your console breaks down. Cloud storage is also planned in the future.
The service will be launching next month in North America and Europe! We'll let you know more as soon as a full english translation becomes available in the meantime let us know what you think of the potential My Nintendo features in our comments section below!
Source: Nintendo Japan.
~~~~~~~~~~~~~~~~~~~~~~~~~~~~~~~~~~~~~~~~~~~~~~~~~~~~~~~~~~~~
#WiiU
#3DS
#Nintendo
#Rewards
#MyNintendo
~~~~~~~~~~~~~~~~~~~~~~~~~~~~~~~~~~~~~~~~~~~~~~~~~~~~~~~~~~~~