KeAfan7

Admin

Deadly Strategy!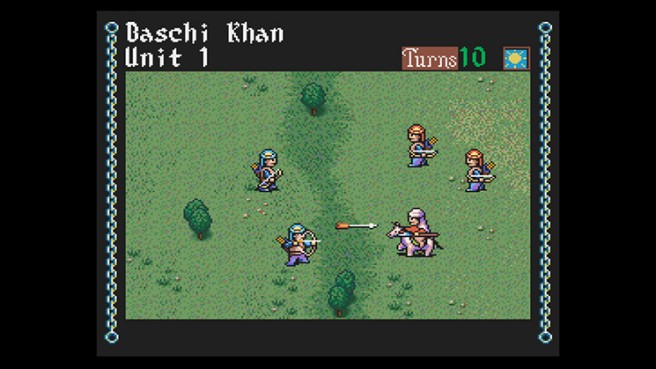 Genghis Khan II: Clan of the Grey Wolf (SNES) is officially headed to the Wii U Virtual Console Service later this morning, alongside Advance Wars II: Black Hole Rising. This game is a strategic war-game title like Advance Wars, but of course the premise and gameplay are completely different. Here's the official overview of the game:
Official Overview: wrote:In Genghis Khan II: Clan of the Gray Wolf, unite the scattered Mongol tribes under your banner and conquer the world as Genghis Khan. Choose from two riveting scenarios: Mongolia and all of Eurasia. It is up to you to take your fledgling empire from your humble beginnings on the Mongolian plateau and expand your borders across the land!

As your rivals look enviously upon your domain, you must struggle to weather the assaults of your opponents and carve out a living for your people. Engage in diplomacy to forge alliances, and organize your troops to defend the prosperity of your empire! If you can manage to spread the borders of your empire to the corners of the world, all will pay homage to your might!
The game will be priced at $7.99 as is the case with most SNES titles available on the service. So what do you think about the two games that'll be releasing on the Wii U Virtual Console Service later today? We'd like to see your thoughts in our comments below!
Source: Nintendo Everything.
Permissions in this forum:
You
can
reply to topics in this forum