+4
Link_i_am
Andy
Marioman18
FuManchu
8 posters
FuManchu
September 19th 2011, 3:13 pm
I've heard this debate over and over JRPGs are Crab compared to western RPGs or people just don't give a Crab about Japanese games anymore.......I think Japanese games not only are still relevant but are still far better than western games
not a single western game would be on my top 50 favorite games list
But what about you? How do you feel about this trend?
Marioman18
September 19th 2011, 3:56 pm
No way!
Japan knows how to make fun games better then any western country
Andy
October 2nd 2011, 4:29 pm
Nah. Don't think so at least...
____________________________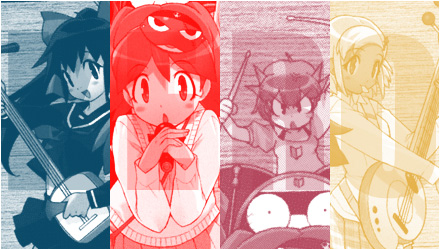 Link_i_am
October 2nd 2011, 11:04 pm
Japan rules over the primitive games of the "west" mwahaha
you know I'm just kidding right?
As long as a game is good it's relevant what is irrelevant are unimportant factors such as the region in which a game is developed
NINTENBRO
October 3rd 2011, 3:04 am
I'm not sure but Japan receives all the coolest games and technology, while we get to wonder what it's like.

____________________________
Follow me on MiiVerse: NINTENBRO82
ZezHylia
November 13th 2011, 1:06 pm
Ragnar
November 13th 2011, 6:25 pm
Theyre still relevant to me.
Marth
January 22nd 2012, 2:29 am
They're definitely relevant in the west, but they're not as in-your-face with advertisements as the latest shooter might be. People still eat up all of Nintendo's major franchises, as well as several child-friendly and mature franchises. Games like Demon's Souls seem to be doing well, same with fighters.

I do sense something of a decline, but I believe it's because the western industry has now had time to establish itself whereas Japanese companies dominated other generations where AAA games are concerned.
Permissions in this forum:
You
cannot
reply to topics in this forum