KeAfan7

Admin

Super Poster!

This member has made a splash by posting over 10,000 messages and comments in our community!

Mega Coinage!

This kind user has earned over 50,000 Coins! Happy posting!
~~~~~~~~~~~~~~~~
There's No Gimmick Like FUN!
~~~~~~~~~~~~~~~~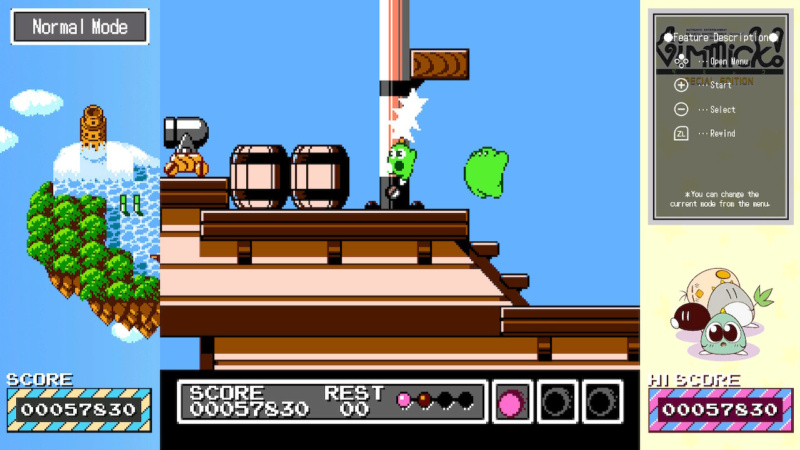 Developed by Bitwave Games and published by The Embracer Group, Gimmick! Special Edition is a re-release of SUNSOFT's NES/Famicom Platformer Gimmick! with additional features greatly enhancing the user experience! So what did we think of the re-release of Gimmick!? Continue reading our review to find out the answer to that question!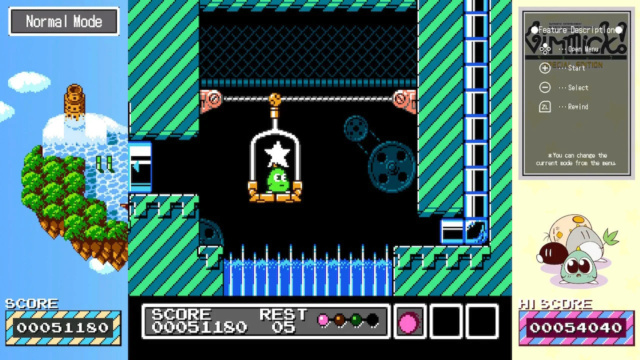 The gameplay is tough-as-nails providing players a serious challenge, while not the hardest NES game, it'll still give retro gamers some difficulty and modern gamers even moreso, but at the end of the day the game is fair and well-designed which is always a good thing! The platforming feels great and the enemies and obstacles are well-placed which is also great.
The game's bonus features include an art gallery, rewind feature, and save states which is much appreciated and the emulation is flawless so expect the game to run as it did on the NES. The only downside is the lack of screen filters and scanlines options, but otherwise the bonus content and features are top-notch!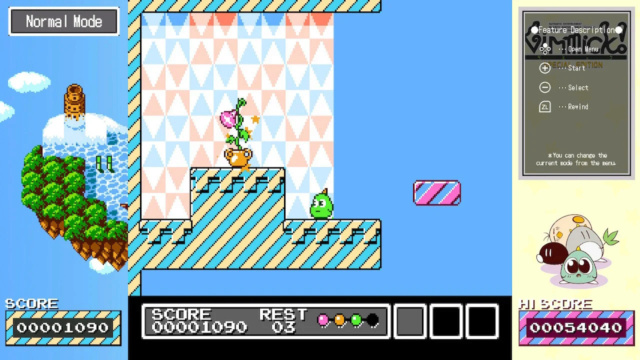 The game is REALLY short clocking in at 2-3 hours at most if you know what you're doing and are equally skilled, but for most of us... "admittedly myself included" Gimmick! Special Edition will likely take around 15-20 hours or so to beat which is a decent bang for your buck for sure!
As for the audiovisual-presentation, Gimmick! looks gorgeous for an NES title, which isn't surprising given how good looking most Sunsoft games were on Nintendo's debut console, but it also released well after the launch of the SNES as well! The soundtrack is also catchy and has some bopping tunes that really set the mood for the game!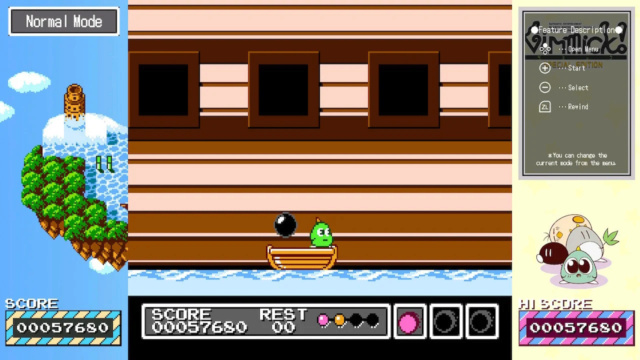 Bottom-Line: With great and challenging gameplay, superb bonus features and content, and an excellent audiovisual-presentation, Gimmick! Special Edition for the Nintendo Switch is a fantastic platformer, though it may be a tad difficult for some, we highly enjoyed our experience with the game! As such we give Gimmick! Special Edition a good to great level of recommendation!
~~~~~~~~~~~~~~~~
Score: ★★★★★★★★½☆ 8.5/10
~~~~~~~~~~~~~~~~
~~~~~~~~~~~~~~~~
#Review
#Gimmick
#Embracer
#SUNSOFT
#Switch
#eShop
#Retro
#NES
#Platformer
~~~~~~~~~~~~~~~~
Staroceancrazy, OrionJZed and Kain like this post
Permissions in this forum:
You
can
reply to topics in this forum