KeAfan7

Admin

Super Poster!

This member has made a splash by posting over 10,000 messages and comments in our community!

Mega Coinage!

This kind user has earned over 50,000 Coins! Happy posting!
~~~~~~~~~~~~~~~~
Totally Atohkable!
~~~~~~~~~~~~~~~~
Developed by Compile Heart and Sting Entertainment and published by Idea Factory, the latest title by the masterminds responsible for the Neptunia series, Date Alive: Rio Reincarnation for the PS4 brings all three currently released Date Alive titles in one package including the two previously Japanese exclusive PS3 titles! How do these visual novels stack-up to their competition? Continue reading our review to find out the answer to this all-important question!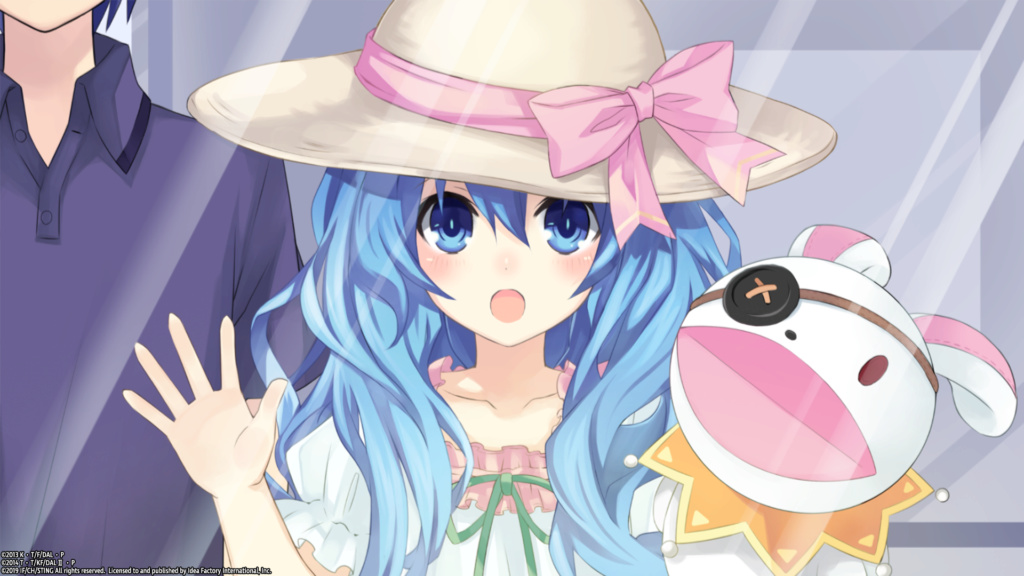 Date Alive: Rinne Utopia (PS3)
The game that started it all! You play the role of a high school boy who has the ability to see spirits, girl-like entities who are living natural disasters who can potentially destroy the world. He also possesses the ability to seal their power by...dating them and making them fall in love?!
Yes it's a bizarre premise, but it works, and works well! It has some hilarious moments with some action and romance as well. It's a self-proclaimed gal-game and is certainly meant for adult males, though there certainly are some female fans of the series as well thanks in no small part to its clever writing and funny dialogue.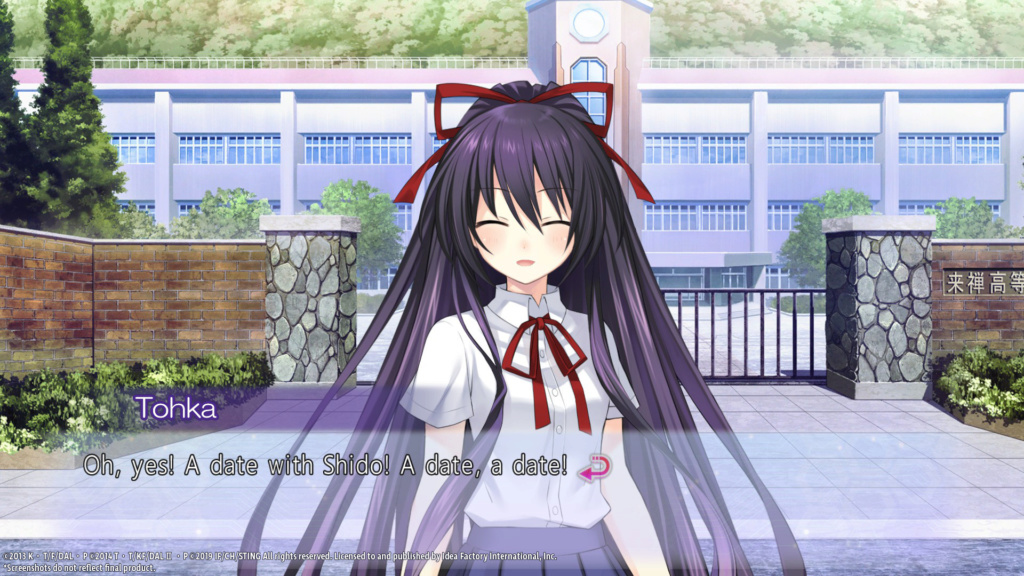 The story is fairly short for a visual novel, however many branching paths make the game take easily 50-60 hours to reach the true ending which is totally worth it in our opinions. Also some super rare events can occur seemingly randomly due to complex flag algorithms which means to earn all story dialogue and CG's in the first Date Alive title to earn the coveted platinum trophy can take upwards of 100 hours to accomplish just in this particular third of the trilogy!
The audio-visual presentation is nothing short of amazing in this game. The art-style is beautiful with absolutely gorgeous character models, good special effects, and detailed world backdrops. The music is also top-notch and almost always fits the mood of the game at any given moment!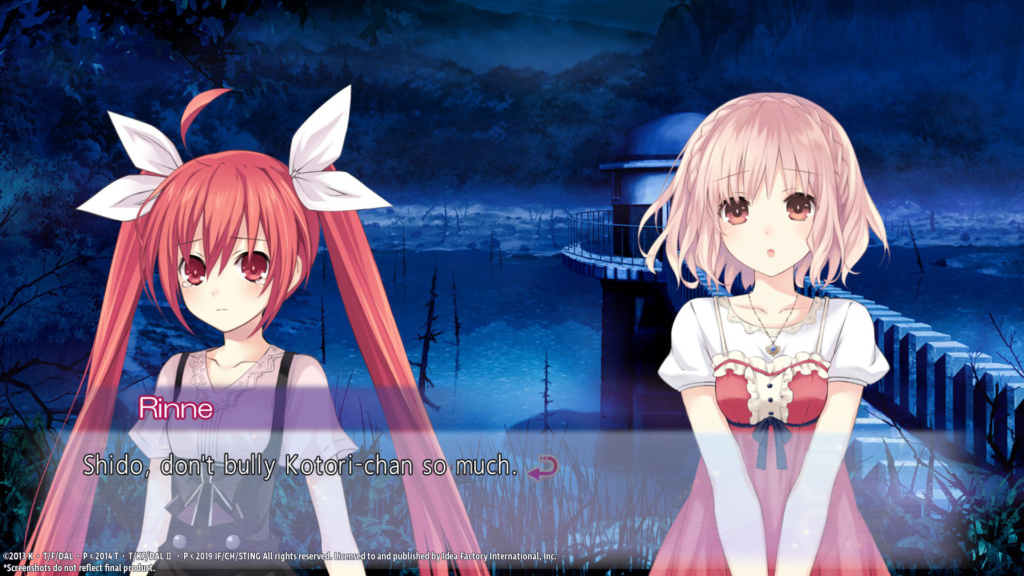 Bottom-Line: With excellent gameplay and an equally good story, a decent amount of content, and an amazing audio-visual presentatio, Date Alive: Rinne Utopia is a superb game that many adult gamers would no doubt thoroughly enjoy and as such we give the game a great level of recommendation!
~~~~~~~~~~~~~~~~
Score: ★★★★★★★★★☆ 9/10
~~~~~~~~~~~~~~~~
~~~~~~~~~~~~~~~~
#Review
#IdeaFactory
#CompileHeart
#StingEntertainment
#VisualNovel
#PS4
#Switch
#PSN
#eShop
#Retail
~~~~~~~~~~~~~~~~
Last edited by Towafan7 on February 15th 2020, 11:10 pm; edited 1 time in total
Permissions in this forum:
You
cannot
reply to topics in this forum