KeAfan7

Admin

~~~~~~~~~~~~~~~~~~~~~~~~~~~~~~~~~~~~~~~~~~~~~~~~~~~~~~~~~~~~
Funky Rhythm Demo Available As Well!
~~~~~~~~~~~~~~~~~~~~~~~~~~~~~~~~~~~~~~~~~~~~~~~~~~~~~~~~~~~~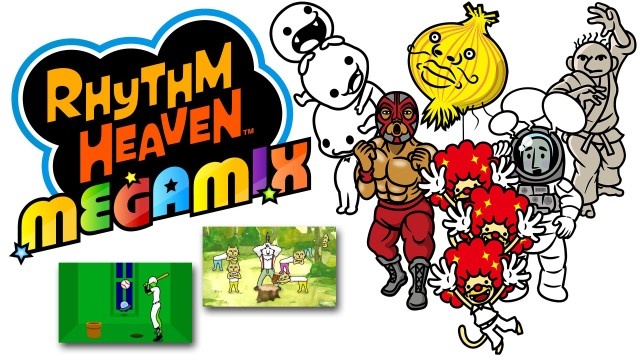 Nintendo made a fairly shocking announcement at the end of today's Treehouse broadcast! The surprise is rhythmical fun! That's right folks, Nintendo has just released Rhythm Heaven: Megamix on the North American 3DS eShop, the game be downloaded as of the end of the broadcast which was about an hour ago! The game is rather pricey for a digital only title with a price of $34.99. Europe will apparently be getting a physical retail version of the game at a later date. A demo is also currently available for the game for those of you who want to try the game before you buy it!
Anyways what do you think of this surprise announcement, also are you European members disappointed that this game is not available in your region at present? Be sure to let us know your thoughts in our comment section below!
Source: Nintendo Life.
~~~~~~~~~~~~~~~~~~~~~~~~~~~~~~~~~~~~~~~~~~~~~~~~~~~~~~~~~~~~
#E3
#3DS
#eShop
#RhythmHeavenMegamix
#Nintendo
#Rhythm
~~~~~~~~~~~~~~~~~~~~~~~~~~~~~~~~~~~~~~~~~~~~~~~~~~~~~~~~~~~~
Permissions in this forum:
You
can
reply to topics in this forum