KeAfan7

Admin

~~~~~~~~~~~~~~~~~~~~~~~~~~~~~~~~~~~~~~~~~~~~~~~~~~~~~~~~~~~~
13AM Surprises Us With With Timely Runbow News!
~~~~~~~~~~~~~~~~~~~~~~~~~~~~~~~~~~~~~~~~~~~~~~~~~~~~~~~~~~~~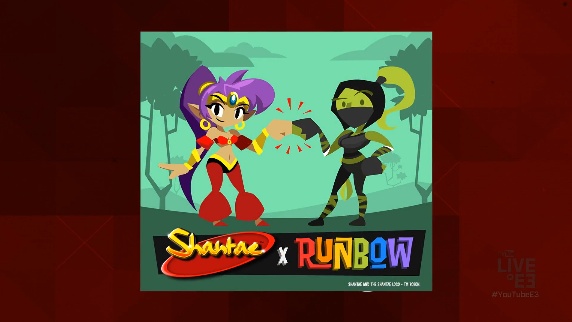 13AM Games announced during this afternoon's special Nindie E3 broadcast that a special pocket version of Runbow will be releasing exclusively on the New 3DS. The game will come packed with all of the currently released DLC for the original Runbow title along with some tweaks for improved performance. A retail version will be made available alongside a retail version for the Wii U subtitled Runbow Deluxe which will also possess all of the currently released DLC as well as a two-disc sound-track!
In other related news 13AM Games confirmed that Shantae will be added as a playable character in Runbow as free DLC!
Here's a clip of the announcements for Runbow:
What do you think of this news? As always be sure to let us know your thoughts in our comment section below!
~~~~~~~~~~~~~~~~~~~~~~~~~~~~~~~~~~~~~~~~~~~~~~~~~~~~~~~~~~~~
#E3
#WiiU
#New3DS
#Retail
#eShop
#DLC
#13AMGames
#Runbow
~~~~~~~~~~~~~~~~~~~~~~~~~~~~~~~~~~~~~~~~~~~~~~~~~~~~~~~~~~~~
Permissions in this forum:
You
can
reply to topics in this forum