Towafan7

Admin

Skeleton Mechs!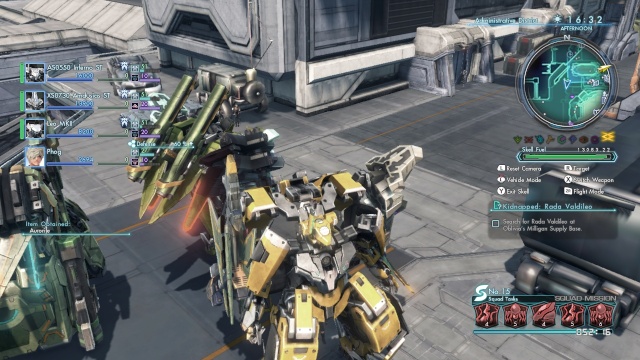 There's likely many Xenoblade Chronicles X enthusiasts that are looking forward to obtaining the gigantic mech's known as skells in the game, but are probably aware that they won't receive one until, at least 30-50 hours into the game. There's more to this story though, as the flight module takes an additional 20-30 hours to unlock which is quite a long wait!
There's several features of Skell's that haven't been reported yet, first each Skell has two primary weapons, eight art weapons, and five armor slots. Just as with weapons and armors each Skell weapon and armor can potentially have empty augmentation slots to customize the Skell further!
Certain weapons and art weapons can only be placed in a specific slot or use up multiple weapon slots so keep that in mind when choosing your weapons of choice! You can also fully customize the paint job of all of your Skells to create a unique ride like none-other!
We can say for sure that you guys will absolutely need Skells for some of the more difficult missions and will enjoy every second of piloting one! Be careful, however as your Skells can only be wrecked seven times each before your insurance runs out and you have to pay the full cost of the Skell to salvage it.
We will be covering the item creation system in tomorrow's preview of the game! Our review will also be going live tomorrow so keep an eye out for it! As always be sure to let us know what you think so far about the Skells feature in Xenoblade Chronicles X in our comment section below!
Last edited by Ichigofan on November 30th 2015, 11:50 am; edited 1 time in total
Permissions in this forum:
You
cannot
reply to topics in this forum