Pyrafan7

Admin

April 15th 2013, 12:28 pm
Several bombs exploded at the event injuring many runners, cops, and paramedics. My heart goes out to the victims and their families.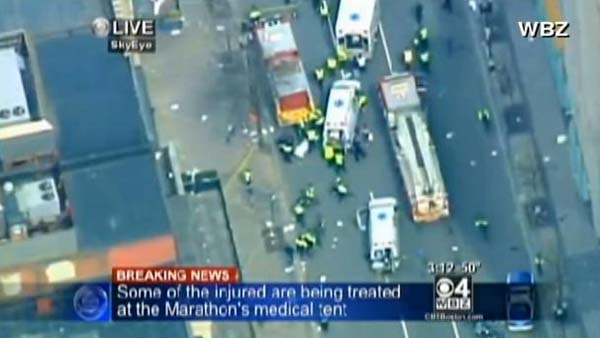 Link:
http://www.kpho.com/story/21982414/reports-of-explosion-at-boston-marathon
NINTENBRO
The death count has reached two, so far...

____________________________
Follow me on MiiVerse: NINTENBRO82
Guest

Guest

At least three people, one of them an 8-year old child, are dead and more than 130 injured. Of those injured, 17 are critical. Why ppl just can´t live in peace?
This sad news item has been widely covered in The Netherlands, too. Links:
Telegraaf
NOS
NOS 24 Live
OrionJZed

Admin

visicalc
Hmm, it's difficult to know what to say in situations like this. I suppose it shows us how precious life really is and how it can be taken from us quite unexpectedly. :-(
Pyrafan7

Admin

Air traffic has halted across the US, hopefully people won't be unable to get back home from whatever business or vacation trips they were on.
Permissions in this forum:
You
cannot
reply to topics in this forum