Inuyasha4z2
October 5th 2011, 3:26 pm

Fox wrote:


A row between 20th Century Fox Television and six key voice actors on The Simpsons could cause the long-running cartoon to end.

The two parties are arguing over a proposed pay cut, meaning production on the world's most-famous animated series could stop after the current 23rd series ends next spring.

Dan Castellaneta (Homer, Grampa Simpson, Krusty the Clown, and others), Julie Kavner (Marge and others), Nancy Cartwright (Bart and others), Yeardley Smith (Lisa), Hank Azaria (Moe Szyslak, Chief Wiggum and Apu Nahasapeemapetilon), and Harry Shearer (Mr. Burns, Principal Skinner, Ned Flanders, and others) currently each earn aroundt $8 million a year for 22 weeks' work.

Fox bosses, however, are reportedly tabling a 45 per cent pay-cut for the six stars, an offer which has gone down like a kiss from Aunt Selma.

Although negotiations in the past have come to an agreeable end - Fox studio execs have threatened to replace cast members with sound-alike actors on a number of occasions - this time it seems the executives are adamant they'll get their way.

The actors responded to their bosses demands by offering to take a 30 per cent pay-cut in exchange for a slice of the show's profits from syndication and merchandising around the world.

As reported by The Beast, Fox turned down the deal, but declined to make an official statement on the matter.

An insider did, however, suggest bosses want to cut costs dramatically or they will shut down The Simpsons for good.

"The show has made billions in profits over the years and will continue to do so as far as the eye can see down the road," said the source. "The actors are willing to take a pay cut of roughly a third, but that's not good enough for Fox."

If this falls through, it will be a sad day when the Simpsons reaches its final episode. A bummer too, as this current season is starting out pretty good.

Oh well, I guess nothing good lasts forever, and nothing could beat the older episodes anyways.

Andy
October 5th 2011, 3:27 pm
...
____________________________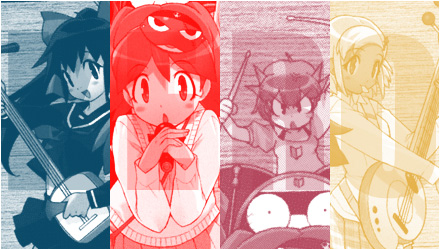 Jnes5
October 5th 2011, 3:47 pm
oh man... if this is true, then I will miss this show...

____________________________
If you only have these two choices, which one will you choose ? to have a game with no story ? or to have a game with the most ridiculous, boring, cliché-filled and horrible story ever ?
Do games need to be epic ?... or fun ?...
Wii #: 0018 2269 1524 9019 (codename Jnes)
Also on PSN ! PSN: jnesDX
Zatchbell
October 5th 2011, 4:26 pm
KingreX32

Admin

October 5th 2011, 7:29 pm
same rumour happened around season 19
____________________________
Nintendo Network ID: KingreX32
http://kingrex32.webs.com/
Permissions in this forum:
You
cannot
reply to topics in this forum