Search found 3 matches for Reviews
by Towafan7

on February 16th 2019, 12:55 am
Search in: Latest WiiWareWave News
Replies: 6
Views: 973
~~~~~~~~~~~~~~~~
A Treasure Trove of Content!
~~~~~~~~~~~~~~~~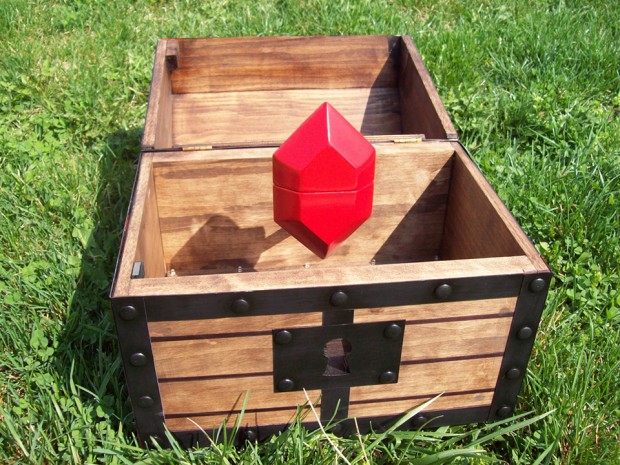 We've heard your cries for better coverage of The Legend of Zelda series which admittedly we're missing a ton of
reviews
for, so this year we'll be reviewing every Zelda Wii, Wii U, 3DS, and Virtual Console game that we've failed to review thus-far, but we'll also be publishing a new Zelda-themed exclusive feature each month as well!
What do you think of this announcement? As always be sure to let us know in our comments section below!
~~~~~~~~~~~~~~~~
#News
#ZeldaFest2019
#Reviews
#Features
#WiiWareWave
#Wii
#WiiU
#3DS
#Switch
#eShop
#VC
~~~~~~~~~~~~~~~~
by Towafan7

on February 16th 2019, 12:29 am
Search in: WiiWareWave Exclusive Features
Replies: 6
Views: 621
~~~~~~~~~~~~~~~~
Big Month Ahoy!
~~~~~~~~~~~~~~~~
Welcome to our monthly forecast so-to-speak. In this new series of articles we'll reveal upcoming
reviews
, features, events, and contests for the current month. This month's article is quite late, however future articles in this series will go live in the first week of every month! Without further ado, here's what you can look forward to for the remainder of this month!
As far as
reviews
go we'll be reviewing The Liar Princess And The Blind Prince (PS4), Death End Re;Quest (PS4), Song of Memories (PS4), Jump Force (PS4), The Legend of Zelda: A Link To The Past (Wii U VC), Pokemon: Let's Go Eevee (Switch) and maybe a surprise or two.
As for exclusive features we'll be publishing an exclusive feature listing our top 3 favorite dungeons in The Legend of Zelda: A Link To The Past!
As for the happenings of our website, we're currently gearing up for our website's eighth anniversary which is on the 11th of March!
As always be sure to leave us a comment in our comments section below!
~~~~~~~~~~~~~~~~
#Exclusive
#WiiWareWave
#Reviews
#Features
#Contests
#SiteNews
~~~~~~~~~~~~~~~~
by Towafan7

on September 12th 2017, 10:48 am
Search in: Latest WiiWareWave News
Replies: 1
Views: 780
~~~~~~~~~~~~~~~~
Weekly Update!
~~~~~~~~~~~~~~~~
Starting today we'll be publishing our Weekly Flash-forward article where we'll talk about upcoming
reviews
, news regarding site updates, and exclusive features. This article will only talk about things that will be happening in the future so there's no need to worry that this will replace site related news articles.
Okay, so we've finally finished the repairs and cleanup of our HQ in the aftermath of the flood that ravaged our area. Our review of God Wars: Future Past (Vita) will go live on Friday, followed up by our review of The Legend of Zelda: Breath of The Wild (Wii U) on Monday, and lastly our review of Bodycheck (Vita PSN) will go live later next week!
We also received a review code for Ys VIII: The Lacrimosa of DANA (Vita) so expect a review of that in the upcoming weeks alongside our review of Earthlock: Festival of Magic (Wii U) which we've been promised a review code for! Earthlock was released on Wii U in Europe last week and will release in North America this Thursday on the eShop!
Our name-change idea article is nearing the deadline and it's looking like TheGamerResort will be the forerunner going into our upcoming poll.
@KokorOtaku
also suggested TheGamerResort so it's got a commanding lead.
As always be sure to tell us your thoughts in our comments section below!
~~~~~~~~~~~~~~~~
#WeeklyFlashForward
#SiteNews
#Reviews
#Features
~~~~~~~~~~~~~~~~