Search found 3 matches for FPS
by Towafan7

on October 22nd 2017, 12:07 pm
Search in: Switch Reviews
Replies: 17
Views: 1430
~~~~~~~~~~~~~~~~
Squids or Kids Too!
~~~~~~~~~~~~~~~~
Developed and published by Nintendo, Splatoon 2 is the sequel to the fairly popular Wii U shooter Splatoon which ended up being one of the top-selling games on the ill-fated dual-screen home console. Does this sequel hold a candle to its predecessor? Continue reading our review to find out!
Arguably the weakest aspect of the original Splatoon title that released on the Wii U was the single player Hero Mode which had only a handful of short stages that were too similar to one-another and were fairly easy to beat. The whole mode could be finished within an hour or two, but luckily Hero Mode in Splatoon 2 is much more robust with longer, more difficult stages, and much more variety to the tasks. You can easily spend 10-20 hours in the mode this time around which is fantastic news for any squid!
The gameplay in Splatoon 2 is mostly the same as its predecessor, however a few new techniques have been added such as a power shield to guard against certain attacks and of course new weapons. Multiplayer is as fun as you'd expect, however we did experience major instability and frequent disconnects while playing online which wasn't a problem with the original title on Wii U.
Salmon Run is a fun and challenging mode that will really test your mettle and can earn you some good equipment should you do well at the mode! The controls are good, but ironically the original Splatoon was much better in this regard. You'll find out why in our review of Splatoon (Wii U Retail) which will be going live early next month.
There are alot of rehashed stages alongside new ones, unfortunately alot of the old stages have been simplified and many good hiding spots in those stages have been removed which is a shame. Splatfests are the main attraction in this series and are basically a competitive poll where you vote for your favorite poll option which will basically become your team and people on both teams splat it out to prove who is top squid in the arena!
The major drawback of Splatoon 2 and the Nintendo Switch in-general is the lack of voice chat which can only be done if you have a mobile device that is compatible with Nintendo's voice chat app for Switch which is just insane in our opinions. Sure almost everyone in Japan has a mobile device, but elsewhere the numbers are as low as 35% -40% which means that depending on region there will be large groups of players online who won't be able to strategise with their team members which could give certain teams a clear-cut advantage.
Visually the game looks great with a better resolution than the previous game in the new series, however we did notice that in certain returning stages there were certain details missing that made them seem less impressive. The upside is that you'd likely miss these details during a heated match, but it still is a disappointing downgrade. The soundtrack on the other hand is just as good as the first game's and the Squid Sisters music videos are just as fun to watch and listen to which will be music to every squid's ears we're sure!
Bottom-Line:
With excellent gameplay, solid controls, fantastic single player and multiplayer modes, and a flawless soundtrack, Splatoon 2 is a game that any Switch owner should thoroughly enjoy, however downgraded returning stages that are less detailed and are missing many hiding spots, as well as the lack of actual in-game voice chat options really hurt the game's overall score, but regardless we give Splatoon 2 a good level of recommendation!
~~~~~~~~~~~~~~~~
Score: ★★★★★★★★☆☆ 8/10
~~~~~~~~~~~~~~~~
~~~~~~~~~~~~~~~~
#Review
#Nintendo
#Switch
#FPS
#Splatoon
#Gaming
~~~~~~~~~~~~~~~~
by Towafan7

on March 28th 2016, 1:24 pm
Search in: Wii U eshop Reviews
Replies: 10
Views: 2623
~~~~~~~~~~~~~~~~~~~~~~~~~~~~~~~~~~~~~~~~~~~~~~~~~~~~~~~~~~~~
Gorgeously Awful...
~~~~~~~~~~~~~~~~~~~~~~~~~~~~~~~~~~~~~~~~~~~~~~~~~~~~~~~~~~~~
Developed and published by 2020 Venture, Chasing Dead is an action-horror
FPS
game with survival elements and actually has a very frightening story, however is the gameplay as good as other games in the genre? We don't think so and here's why:
The story is dark and your character must travel to a second Earth that has appeared in the sky and investigate it. Not all is as it seems as the world is filled with mutants, zombies, and even behemoths that look strikingly similar to the titans in the anime series Attack On Titan. This does give the game a very frightening sense of urgency just to survive.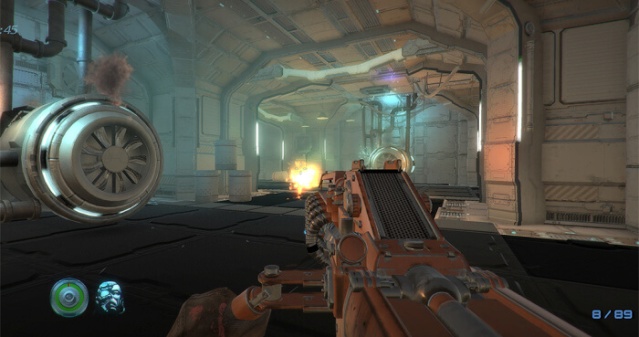 The gameplay is quite lackluster, however with confusing gameplay and navigation issues that will leave players scratching their heads. Overall the layout of the world is very poor and to make matters worse the game suffers from frame-rate issues with the frame-rate dropping below 15 frames per second at times which is just unbearable.
The controls are also very awkward and take quite awhile to get used to. In fact the control scheme in Chasing Dead for the Wii U is among the most awkward controls that we've ever experienced in a game and that says alot given some of the terrible controls that some third party Wii titles possessed. The Gamepad features are okay with Off-TV-Play taking center stage, but that's certainly not enough to save the game from extreme criticism.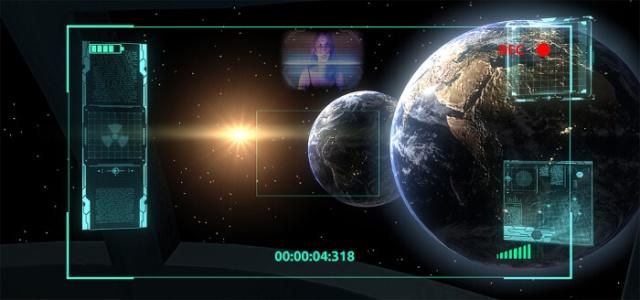 The graphics in Chasing Dead for Wii U are actually superb for an indie title and actually looks like an early PS3 title visually with a vibrant and incredibly detailed world in glorious HD and very detailed character and enemy models as well, however as we already mentioned the game suffers from absolutely atrocious frame-rate issues which seriously hurts the game's overall score.
In-terms of audio, Chasing Dead does have a good deal of voice acting and atmospheric music/sound effects, however the audio cuts out frequently and makes loud buzzing sounds when the frame-rate dips so again that's a serious strike against the game.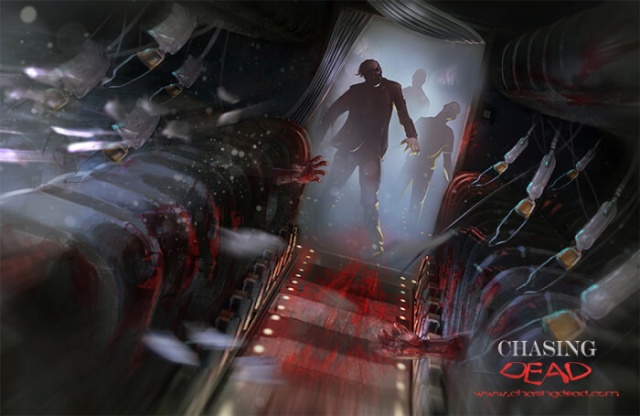 Bottom-Line:
With superb HD visuals and excellent soundtrack/ambiance Chasing Dead could have been a great adult-oriented title for the Wii U eShop, however lackluster gameplay, absolutely awful controls, and audio issues alongside the game's unforgivable frame-rate issues make Chasing Dead a title that you should avoid at all costs, especially given its price.
Price: £24.99/€29.99/$29.99
~~~~~~~~~~~~~~~~~~~~~~~~~~~~~~~~~~~~~~~~~~~~~~~~~~~~~~~~~~~~
Score: ★★☆☆☆☆☆☆☆☆ 2/10
~~~~~~~~~~~~~~~~~~~~~~~~~~~~~~~~~~~~~~~~~~~~~~~~~~~~~~~~~~~~
~~~~~~~~~~~~~~~~~~~~~~~~~~~~~~~~~~~~~~~~~~~~~~~~~~~~~~~~~~~~
#Review
#ChasingDead
#WiiU
#eShop
#2020Venture
#FPS
#Horror
#Nindie
~~~~~~~~~~~~~~~~~~~~~~~~~~~~~~~~~~~~~~~~~~~~~~~~~~~~~~~~~~~~
by Towafan7

on January 28th 2016, 6:28 pm
Search in: Latest Nintendo News
Replies: 1
Views: 1216
~~~~~~~~~~~~~~~~~~~~~~~~~~~~~~~~~~~~~~~~~~~~~~~~~~~~~~~~~~~~
Swapping Shots!
~~~~~~~~~~~~~~~~~~~~~~~~~~~~~~~~~~~~~~~~~~~~~~~~~~~~~~~~~~~~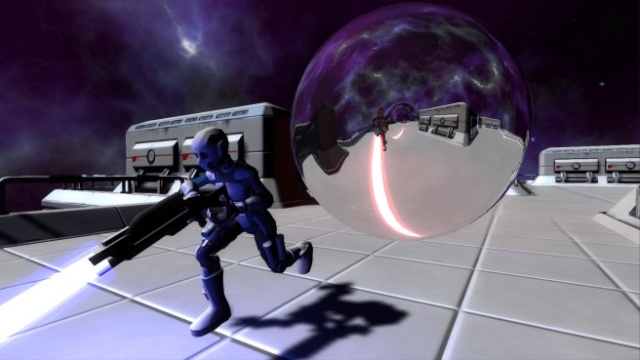 Midnight Status has confirmed that their unusual
FPS
Swap-Fire will be releasing on the Wii U eShop! The studio has also confirmed that the game is nearing the end of its development cycle and is hoping that the game will hit the eShop by Summer of this year!
Here's a brief overview of Swap-Fire:
Midnight Status wrote:"Shooting your opponent opens up a wormhole which swaps your positions. Oust him off the edge in Drop Zone or dominate the map in Control Point.

Sharpen your skills in Story Mode or go for gold in Soccer. Whatever your goal, be ever mindful of your spacetime…"
Here's some Alpha footage of the game:
What do you think of this game so far? Let us know your thoughts in our comments section below!
Source: Nintendo Everything.
~~~~~~~~~~~~~~~~~~~~~~~~~~~~~~~~~~~~~~~~~~~~~~~~~~~~~~~~~~~~
#WiiU
#eShop
#FPS
#SwapFire
#MidnightStatus
#Nindie
~~~~~~~~~~~~~~~~~~~~~~~~~~~~~~~~~~~~~~~~~~~~~~~~~~~~~~~~~~~~