KeAfan7

Admin

Super Poster!

This member has made a splash by posting over 10,000 messages and comments in our community!

Mega Coinage!

This kind user has earned over 50,000 Coins! Happy posting!
~~~~~~~~~~~~~~~~
Quick Attacking Onto NSO!
~~~~~~~~~~~~~~~~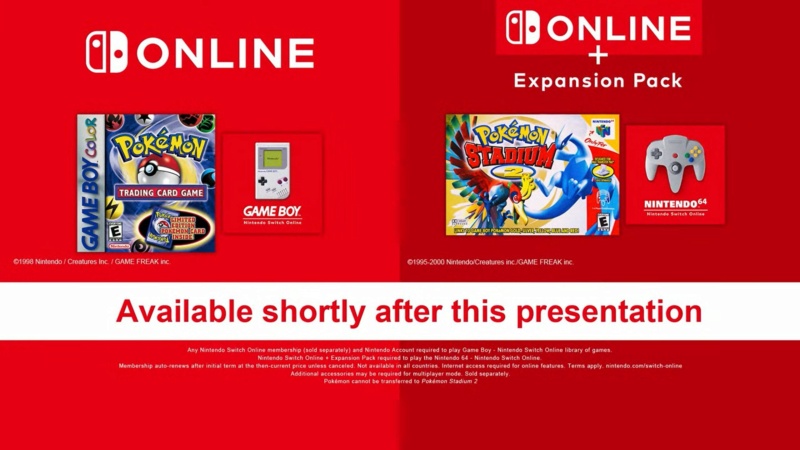 Nintendo has dropped Pokemon Trading Card Game for the GBC and Pokemon Stadium 2 for the N64 on the Nintendo Switch Online service immediately after announcing their immanent release during this morning's Pokemon Presents broadcast! This marks the final GBC game that we knew would be releasing when Nintendo released the console on the NSO service so we can likely expect Nintendo to announce the next batch in the next Nintendo Direct, meaning a September Direct seems more plausible now, especially with Golden Sun being the last GBA game we know is coming for sure!
That said what do you think of the latest additions to the NSO library of games, what do you hope releases next on the service, and lastly are you hoping that the mainline GB/GBC/GBA Pokemon titles eventually see a release on the Nintendo Switch Online service? As always be sure to let us know in our comments section below!
Source: Nintendo Everything.
~~~~~~~~~~~~~~~~
#News
#PokemonPresents
#NSO
#ExpansionPack
#Switch
#Retro
#Pokemon
#GameFreak
#TPC
#GBC
#N64
~~~~~~~~~~~~~~~~
OrionJZed likes this post
Permissions in this forum:
You
can
reply to topics in this forum